Get into the spring spirit in Fresno County! From colorful wildflowers, wine tasting and stunning hiking trails—discover these fun things to do in Fresno County this spring:  
Location: Find the trail route here.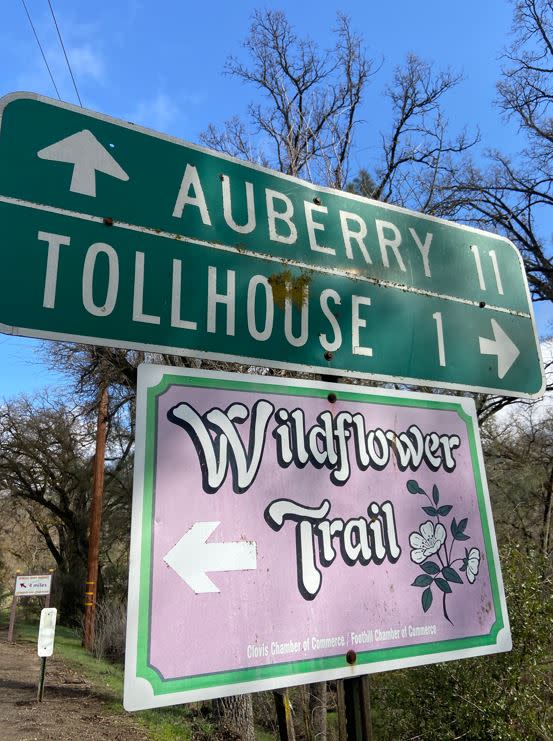 Nothing feels more like springtime than driving along a trail of beautiful wildflowers. Hop in your cars and head out on the Fresno County Wildflower Trail to see rolling green hills covered with colorful flowers. Start in Old Town Clovis for a bite to eat at Salsa's Cantina, Papa's Place or Luna Pizzeria & Italian Restaurant.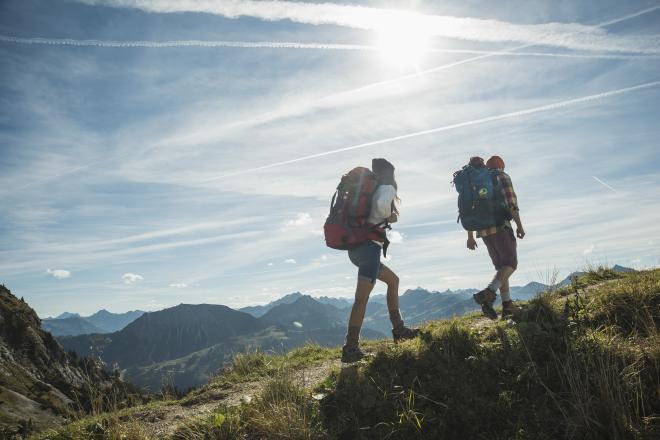 Enjoy the sunshine and scenic hiking trails in Fresno County this spring. Whether you're a beginner or looking for a challenge, there are plenty of fun trails to explore. Check out Pincushion Peak for a beautiful overview of Fresno County. See more wildflowers while trekking along the Big Table Mountain Trail. This trail is more advanced but it's well worth the view. Find more local hiking trails here or discover trails inside nearby Yosemite, Sequoia and Kings Canyon National Parks. (Be sure to keep updated on the latest park/road closures before you head out!).
Location: 5021 W Shaw Ave, Fresno, CA 93722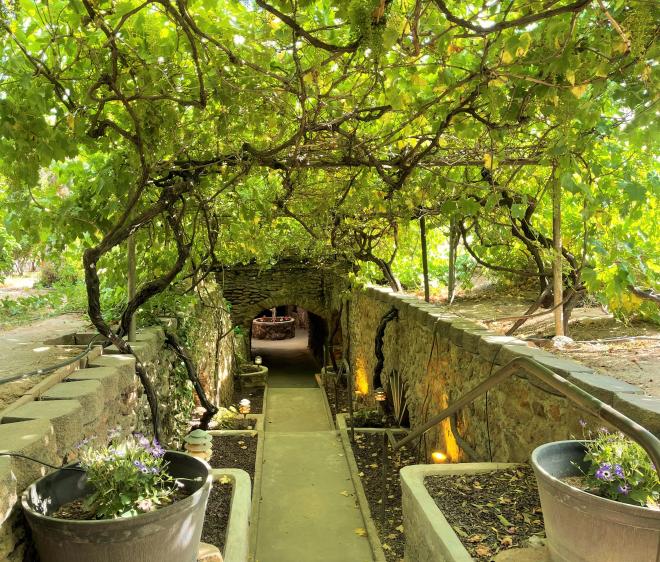 Explore the incredible Forestiere Underground Gardens. These beautiful and unique gardens were created over 100 years ago by Baldassare Forestiere. Visitors can explore the intricate tunnels and grottos that make up the gardens, which feature a variety of fruit trees, grapevines, and exotic plants. If you're looking for a one-of-a-kind outdoor adventure, be sure to add the Forestiere Underground Gardens to your must-visit list!
Location: Find a list of local farmers markets here.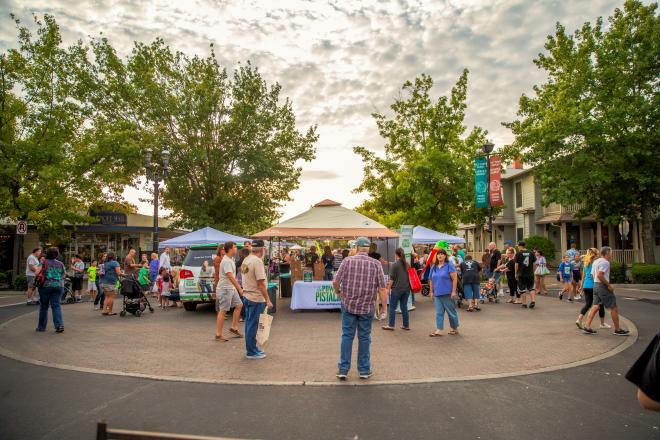 Stop by local farms and fruit stands or head out to weekly farmers markets across Fresno and Clovis. You'll not only get delicious, fresh produce, but you'll get to meet some of the farmers who work to grow our food. Follow this map to discover our local farms, and don't miss the Fresno County Fruit Trail—a driving tour of some of Fresno County's local fruit stands. 
Location: 114 W Audubon Drive, Fresno, CA 93720
Spring has arrived at the Shinzen Japanese Friendship Garden located inside Woodward Park in Fresno. Enjoy a stroll through the tranquil gardens and see a colorful display of pink, purple, white and maroon flowers in full bloom. Stop by the Clark Bonsai Collection to learn about more than 100 species of bonsai trees. 
Location: Downtown Fresno, CA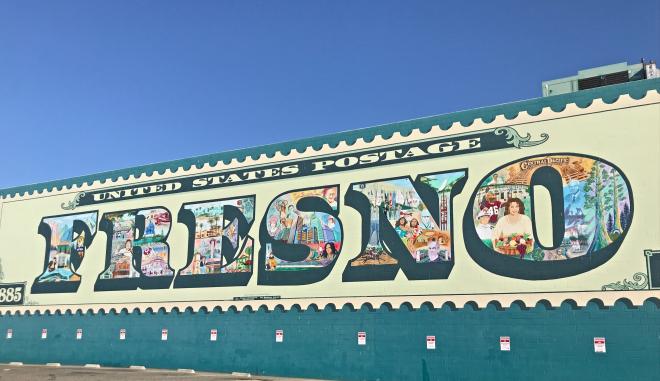 Enjoy the beautiful spring weather by taking a walk through the Mural District in Downtown Fresno. See art inspired by our community. From mystical creatures to the pride of Fresno, local muralists have left their mark for us all to enjoy. Follow this tour map to see each incredible piece. Along Fulton Street, you'll also find statues by artists from before 1964, and the Acero Picado, three colorful steel archways created by Napa artist Gordon Huether in 2018. 
Location: Find a list of local wineries here.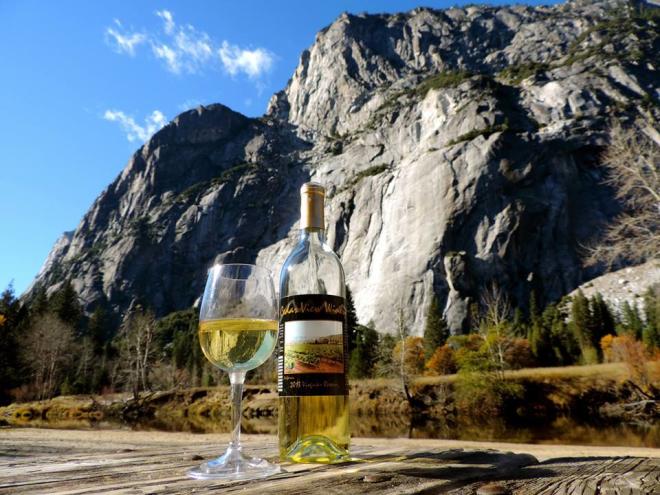 Sip, sip, hooray! Spend the day wine tasting and taking in this springtime sunshine. Head out to Solitary Cellars for a great selection of wines and beautiful view of the Fresno County foothills. Kings River Winery in Sanger is hosting several events this spring including a floral workshop and a behind the scenes tour. Find more local wineries here. 
Location: Downtown Kingsburg, CA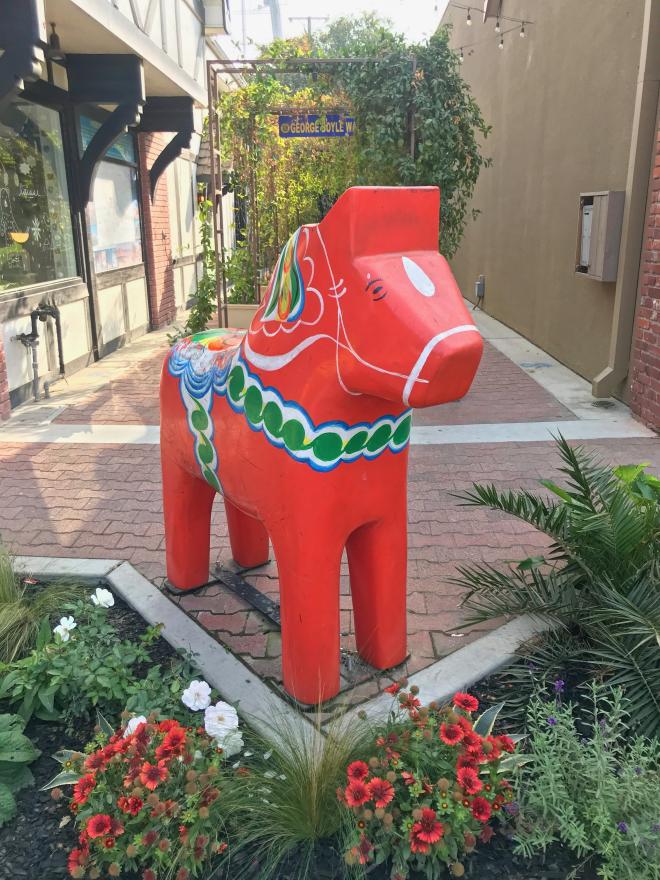 Walk through the colorful Swedish Village in Kingsburg. Discover the colorful murals, a whimsical teapot water tower and beautifully crafted dala horses located all around the small downtown area. Grab lunch at Uptown Sprouts and browse the local shops. Don't miss the annual Kingsburg Swedish Festival held each May. 
Location: Old Town Clovis, CA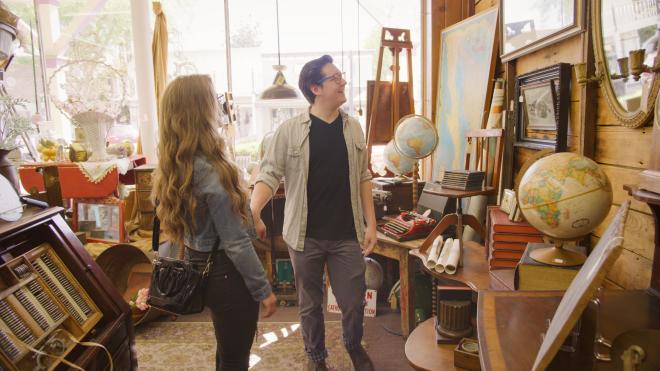 Refresh your home with vintage finds at the many antique shops located in Old Town Clovis. The Clovis Antique Mall is oldest antique shop in the charming downtown area where you'll find vintage glassware, records, decor and more! Find more treasures at Fifth Street Antiques, Good Ol' Days Antiques and Country Rose II Antiques and Accents. 
Location: 2233 N First St, Fresno, CA 93703
Calling all art enthusiasts! The Fresno Art Museum is the best way to spend the springtime in Fresno County. Discover work by local artists and from around the world. The museum preserves and protects more than 3,600 modern and contemporary pieces including works from Ansel Adams, Pablo Picasso, Normal Rockwell and others. The museum's current galleries feature work by architect Arthur Dyson, sculptor Bruce Beasley, painter Nathan Oliveira and more.