Spring has arrived in Fresno County! Drive along the Wildflower Trail in the Fresno County foothills for views of beautiful flowers. 
The trail runs from Clovis up near Auberry. Here's the best way to see the trail from your vehicle.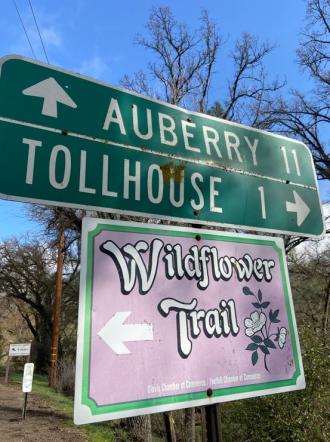 Take Clovis Avenue to Ashlan Avenue, then head east toward Watts Valley Road. You'll get the best views of the wildflowers as you travel northeast on Watts Valley Road. There are some safe turnouts for drivers to stop for photos. Remember to leave no trace while on your journey! Do not pick the flowers or step on them. 
From Watts Valley Road, you'll turn onto Tollhouse Road and then Lodge Road. Take Lodge Road to Highway 168, and follow it until you reach Auberry Road. Turn left and drive along Auberry Road to enjoy more pretty views of the green hillside. 
Follow Auberry Road until you once again reach Highway 168 near Prather. Get back on the highway and travel down toward Fresno and Clovis. 
End your trip at a brewery in Old Town Clovis or Fresno's Brewery District! 
The Wildflower Trail takes about two hours to complete, not including any stops for pictures.