About Fresno County
Adventure grows here.  
In the premier agricultural producing county in the nation, one-of-a-kind experiences are always in season. Climb majestic mountains, meander along foothill trails, dive into sparkling blue waters. Behold the breathtaking beauty of the Nation's Christmas Tree (General Grant Tree), one of the largest trees on earth, in Kings Canyon National Park. Step beneath the surface at the enchanting Forestiere Underground Gardens. Cruise through boundless stretches of fluttering blossoms along the Fresno County Blossom Trail and allow your eyes to feast upon the millions of trees bejeweled with fruit along the Fresno County Fruit Trail. 
Along with unreal natural beauty, is a thriving urban community. Fresno and Clovis are home to first-rate shopping districts, top-notch dining experiences (offering cream-of-the-crop farm-to-table cuisine), and unmatched events. The area is packed with attractions, art, and culture.
Branch out, cultivate new experiences, and let adventure take root as you uncover your Fresno County adventure.
11 Things About Fresno County
1. Reach three national parks within a 90-minute drive from Fresno and Clovis.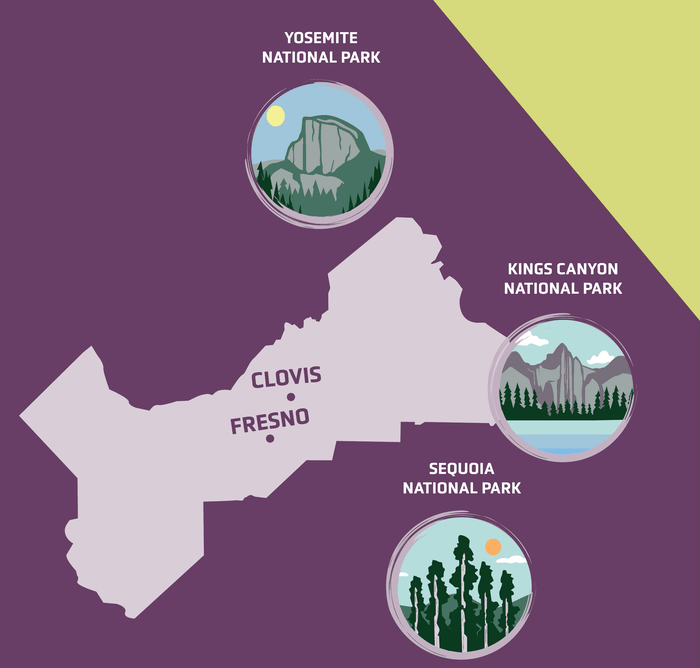 2. Kings Canyon National Park is located in Fresno County.
3. The area has more than 300 days of sunshine annually.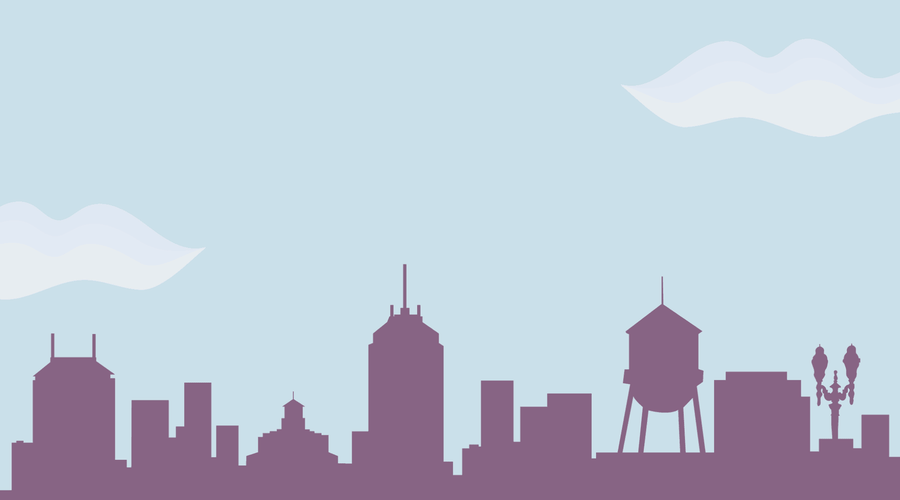 4. Fresno County is the number one agricultural producing county in the nation.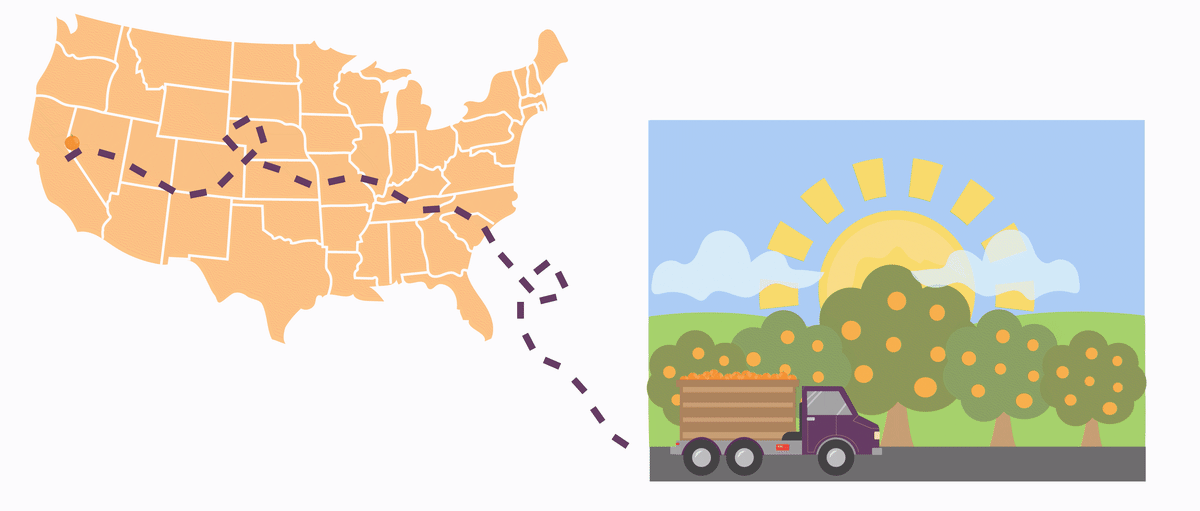 5. Not only does Fresno County send its produce across the nation, but also ships goods to 95 countries around the world.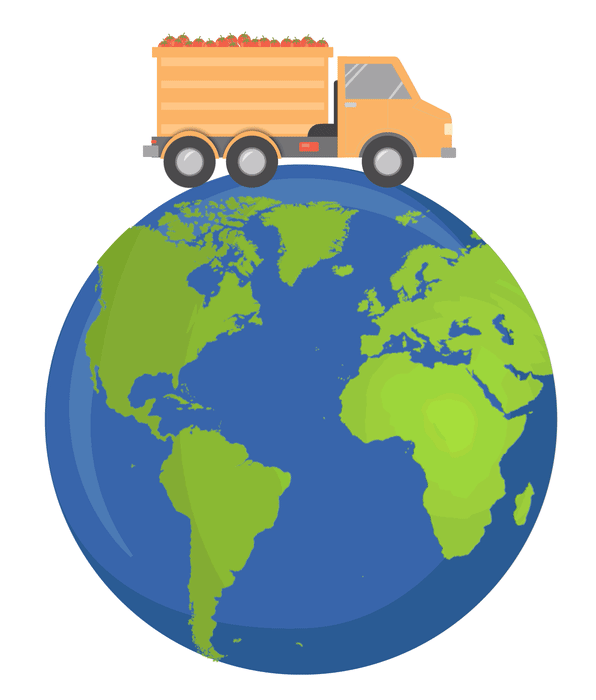 6. Each year more than 1 billion dollars' worth of almonds—the county's number one crop--are grown in Fresno County.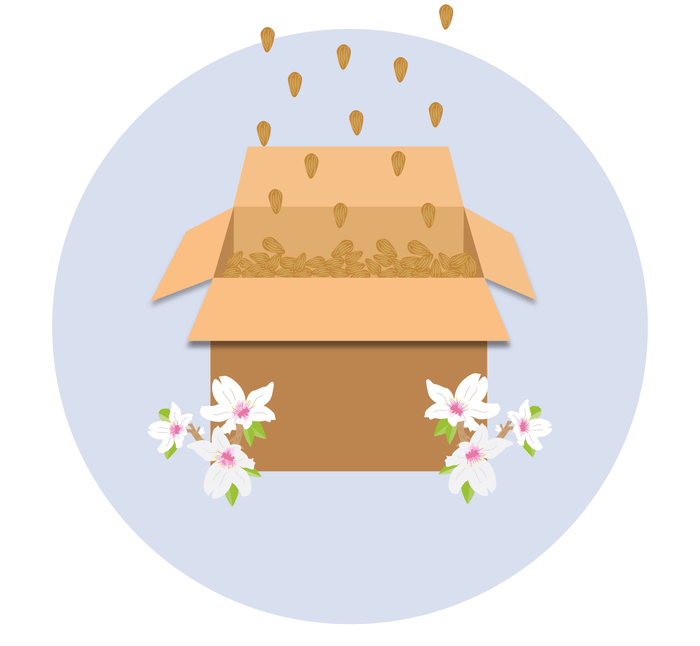 7. The home where Pulitzer Prize and Academy Award winner William Saroyan spent his final 17 years is now the William Saroyan House Museum. Many landmarks in Fresno are named in his honor, including the Fresno Convention & Entertainment Center's William Saroyan Theatre.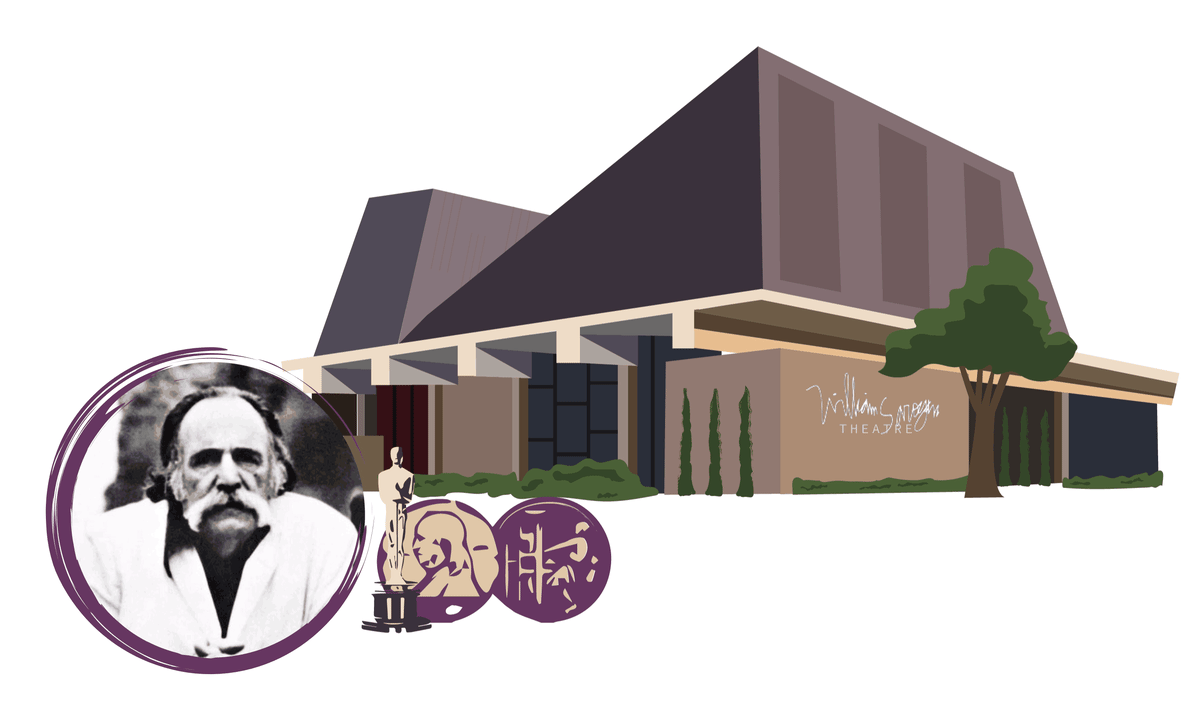 8. Fresno-born Broadway star Audra McDonald, began her career performing in shows at Roger Rocka's Dinner Theater in Fresno.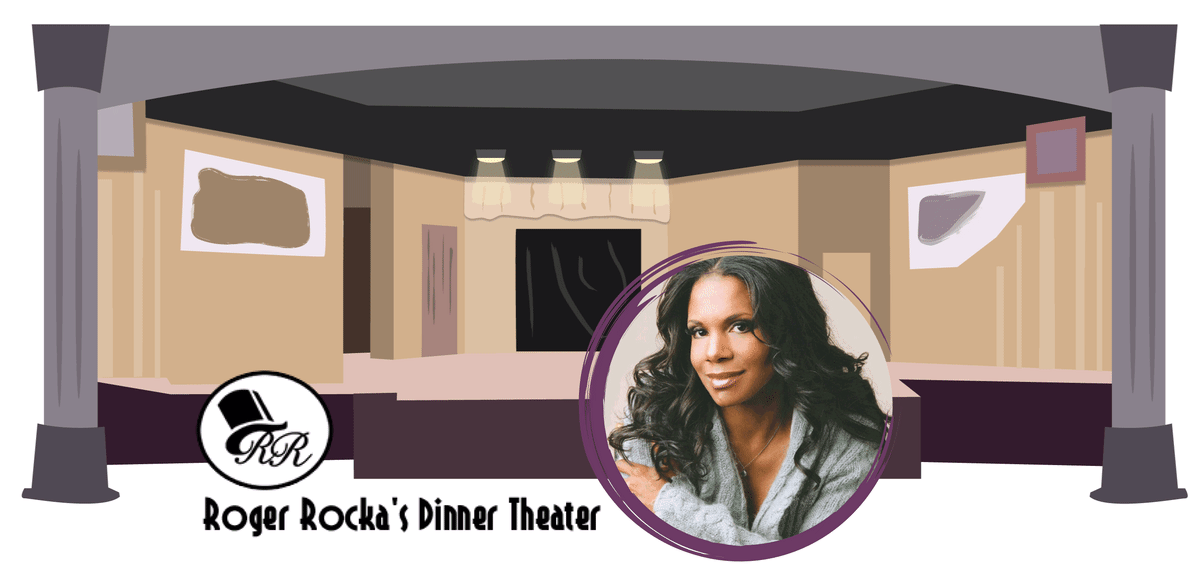 9. Fresno County, which includes the exact center of the state of California, is comprised of 15 cities.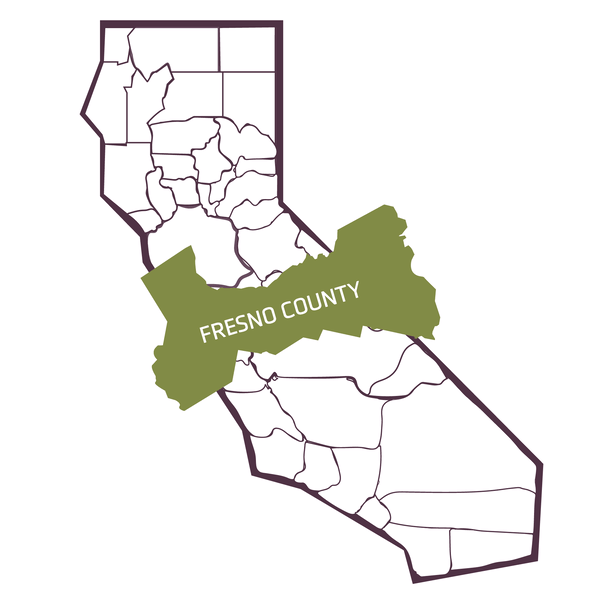 10.  Kings Canyon at 8,200 feet deep is 2,000 feet deeper than the Grand Canyon.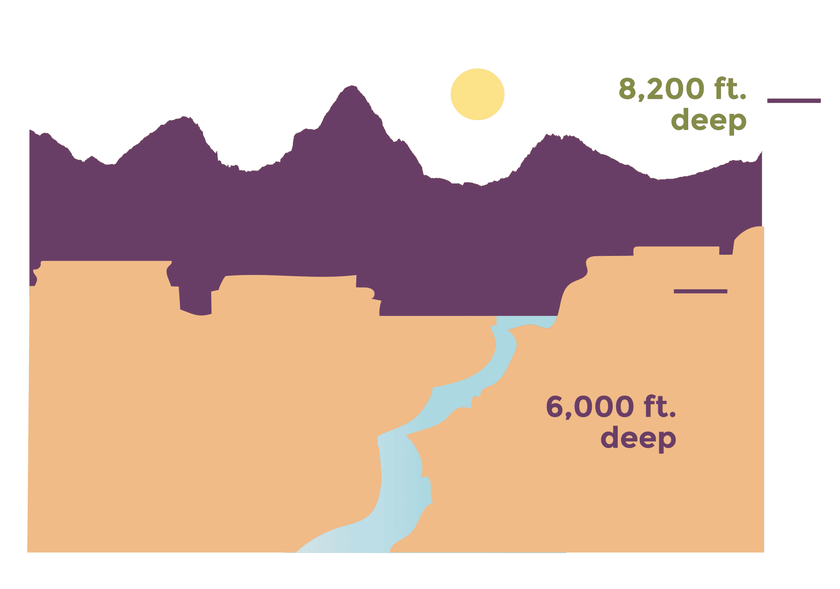 11.  Fresno is the fifth largest city in California with a population of over one million.