Farmers Markets
Fresno County takes the meaning of farm-to-table to a whole new level! You can purchase the freshest produce directly from growers at any of our local farmers markets. 
With 1.88 million acres of the world's most productive farmland, farmers markets are a celebration of the area's proud agricultural roots. Many of the events include food trucks, music, a diverse selection of artists and vendors, as well as special produce-themed events. 

7 Reasons to Shop at Fresno County Farmers Markets: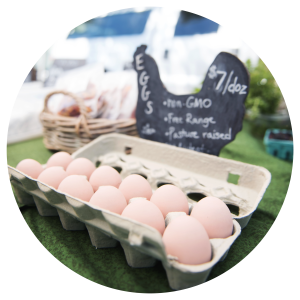 1. Farm-to-Table
With nearly two million acres of farmland in Fresno County, find an incomparable selection of fresh produce.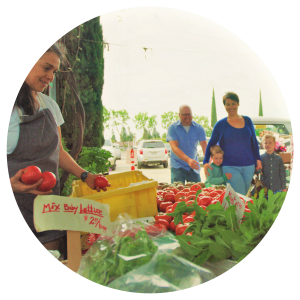 2. Family Friendly 
Discover produce not typically found at the average grocery store (cultivating fun learning experiences!). Many farmers markets also include a variety of food trucks, weekly themes and entertainment.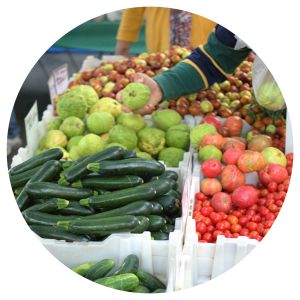 3. Freshest Produce
The epitome of farm fresh. Produce is brought to the market by farmers directly from their farms. 
4. Support Local Farmers & Businesses
Give your money directly to farmers and local businesses that produce the goods. 

5. Learn from the Very Best
How do you cook this? What flavor does this have? How is this grown? 
Learn about the products you are buying directly from the experts.

6. Enjoy the Season
Fragrant strawberries in the spring. A juicy peach in the summer. The taste of persimmons in the fall.
Take in the touch, sight, taste, smell of it all--seasons in Fresno County make for multi-sensory experiences!

7. A Community Hub
Farmers markets celebrate the area's long-time farming roots. Experience the local pride of the number one agricultural producing county in the nation.