Lydia Johnson knows a thing or two about the top instagram-worthy spots in the Fresno/Clovis area. Her captivating instagram account @lyddiebit showcases the area with artful images of her posing before murals, architecture, and landscapes, often bringing new perspective to featured locations.
"I've had a lot of fun sharing and highlighting my favorite parts of Fresno," Johnson shares. "I've worked in downtown Fresno for over 20 years and often walked to pick up lunch. I followed a photo-of-the-day challenge and I started to see the daily word prompts in the architecture along the way. The photo challenge progressed into a style challenge, which allowed me to show my creativity through fashion and continue sharing all of my favorite shops, events and eateries the city has to offer."
Here are FresNotes from local instagram-favorite Lydia Johnson:
Where are your favorite places in Fresno County to take photos?
My Favorite Murals to use as backdrops:
Fresno map at the alley at Broadway Event Center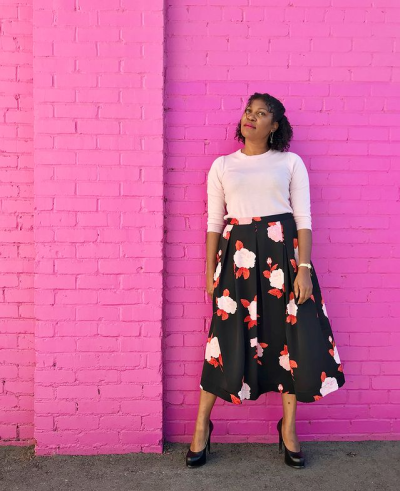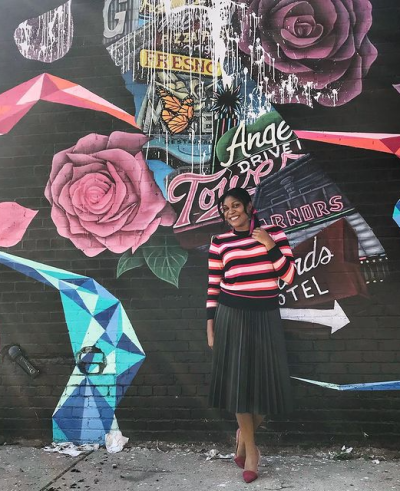 Garage mural at 1821 Gallery & Studios                                             
 Aaron De La Cruz mural in Chinatown​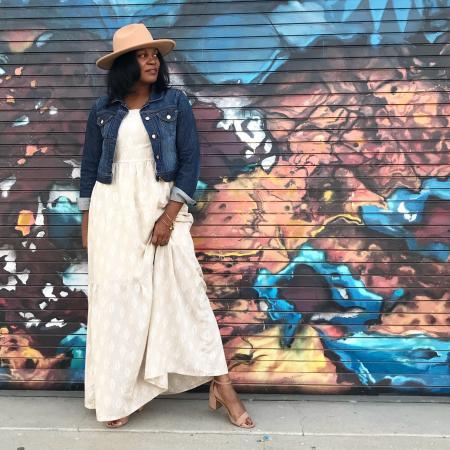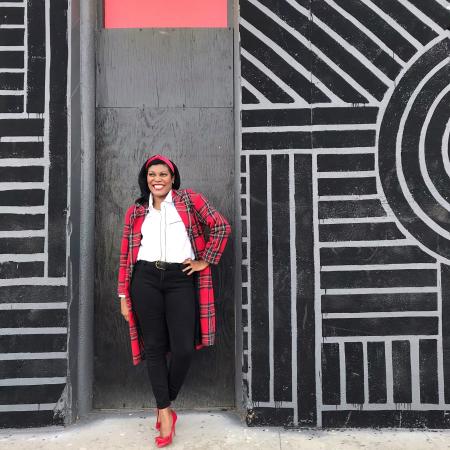 ​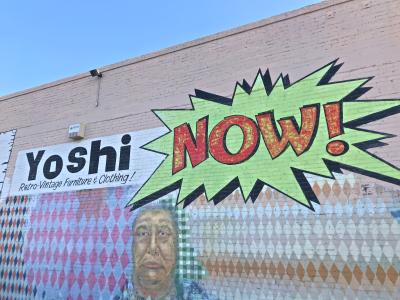 Architecture:
Any brick wall in downtown Fresno
Stairs at The Palms
The pergola in River Park
The Big Red Church
City Hall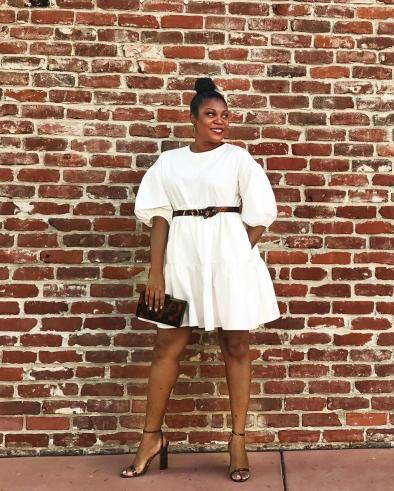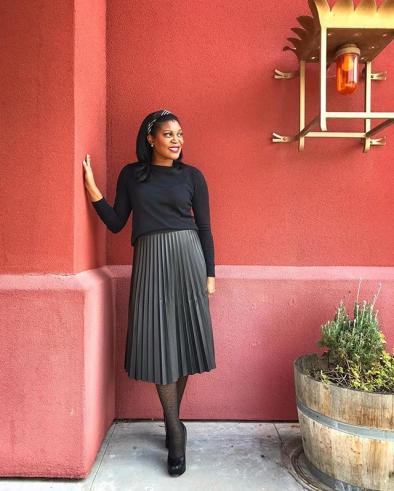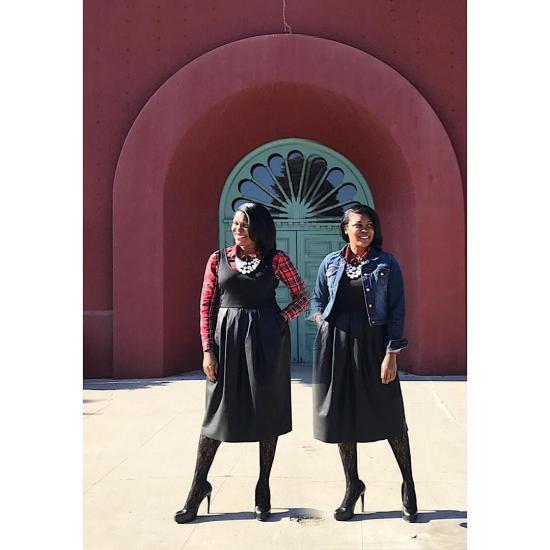 Gardens: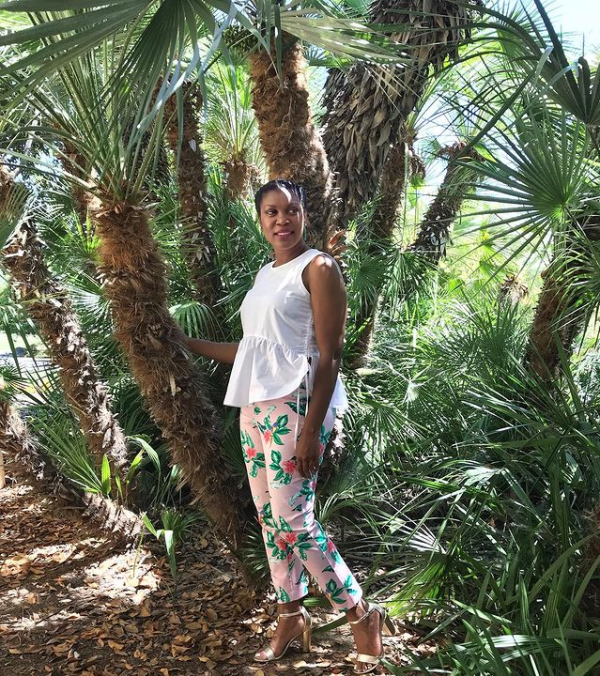 Poseable palms at Fresno State
What's a new place in the area you have recently discovered that others should check out? 
Forestiere Underground Gardens. My first visit was just a few years ago.  The creativity is fascinating. 
What is your favorite Fresno County attraction? 
Just one? I can narrow it down to Fresno State Football, Christmas Tree Lane, Art Hop, Fresno Chaffee Zoo's Ice Cream Zoofari, and the Central California Women's Conference.  
Any photo tips you can share? 
A smartphone tripod and Bluetooth remote shutter.  And a good photo-editing app like Snapseed and Perfect365.
What's the best thing about living in Fresno County?
My favorite thing about Fresno County is that we are able to enjoy all four seasons.  Spring is too short and summer too long, but all that sunshine gives us a variety of fresh fruits and vegetables to enjoy.   
You have amazing style. What are your go-to local shops? 
Thank you. Like most women I have an infatuation with Target, however when I'm looking for something unique I shop Revival 23 in Clovis and northeast Fresno, KLSD in downtown Fresno and Heritage Co. in Kingsburg. 
What is one thing visitors should know about Fresno County? 
Fresno is rich in art. There is beautiful street art, fine art galleries, theater and designer cupcakes. Yes that's right, even cupcakes.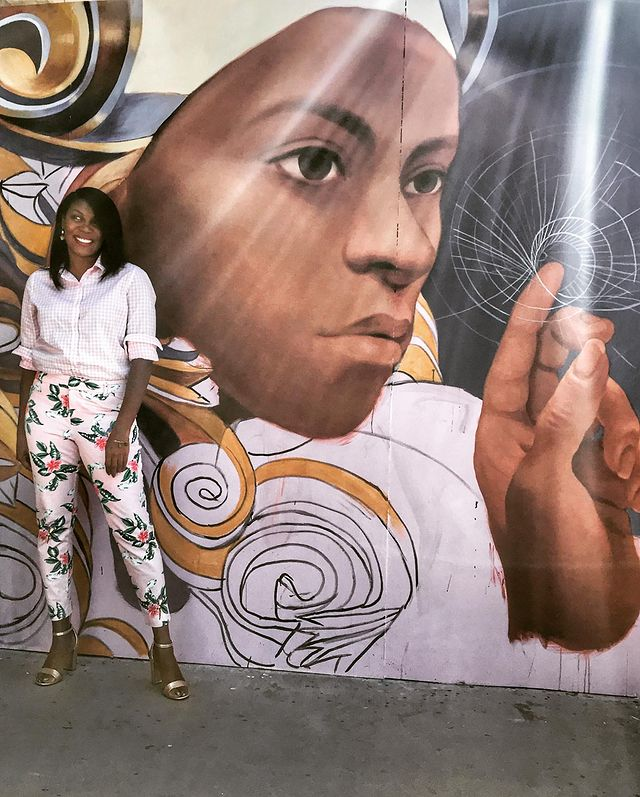 Mural at Fresno State