From scenic hiking trails, fishing and swimming in our gorgeous lakes and beautiful gardens, there's an outdoor adventure for everyone in Fresno County! Here are some of our favorite hidden gems that take you outdoors! 
Location: 5021 W Shaw Avenue, Fresno, CA 93722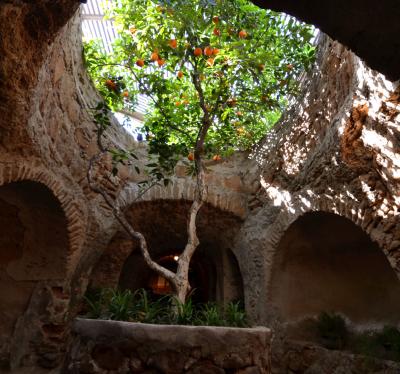 Walk through this underground wonder that was hand carved by Baldassare Forestiere, a Sicilian immigrant and citrus farmer, in the early 1900s. Using farm tools and his imagination, Forestiere spent 40 years excavating tunnels and rooms and planting citrus trees in his underground home. During a guided tour, you'll see the rooms Forestiere lived in, the plants he experimented on and what was once an underground aquarium! The underground gardens are listed on the National Register of Historic Sites and is a California Registered Historical Landmark. 
Click here for how to get tickets.
Location: 114 W Audubon Drive, Fresno, CA 93720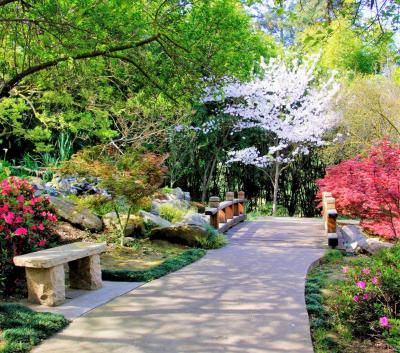 Explore the stunning Ume Grove and get a view of the colorful blossoms and Koi pond from Double Moon Bridge at the stunning Shinzen Japanese Friendship Garden in Fresno's Woodward Park. The idea for the gardens was first imagined after World War II to show the importance of Japanese Americans and immigrants to the community of Fresno. You can learn about the gardens history and check out the Clark Bonsai Collection which houses more than 100 species of Bonsai trees. 
Click here for how to get tickets.
From magnificent trees, like the General Grant and Fallen Monarch, to the roaring falls and serene lakes, there is plenty of beauty to see inside Kings Canyon National Park. Stay in Fresno or Clovis and travel less than 90 minutes to experience one of California's most underrated national parks. It's quieter compared to other nearby national parks, and has incredible hiking trails. 

 General Grant Loop Trail, Big Stump Loop Trail, Roaring River Falls or Rae Lakes Trail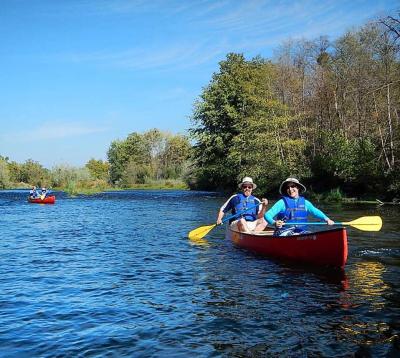 Lakeside really is our best side in Fresno County! There are dozens of lakes perfect for some fun on the water. Try jet skiing across Shaver Lake, fishing in Pine Flat Lake, boating up Huntington Lake or a peaceful afternoon on the lakeshore of Hume Lake. You can also take a wild ride down the Kings River by raft or enjoy a sunset kayak along the San Joaquin River.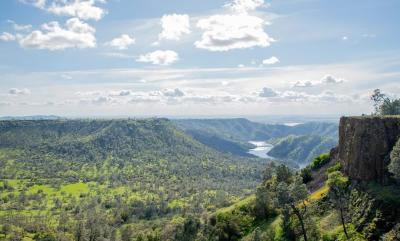 Fresno County has some of the best hiking trails in California. Our scenic trails are perfect for any outdoor adventurer, whether you're a beginner or looking for a challenge. Trek through the paths beloved by locals or trails within our nearby national parks and see Fresno County's natural beauty! 

 Pincushion Mountain Peak, Big Table Mountain Trail or Lewis S. Eaton Trail