Experience Fresno County like a local! Our staff has some suggestions to help kick-start your journey. We asked our team a variety of questions to come up with the best itinerary for you. Meet Jackie, our Creative Content Specialist! She's our resident hiker! She loves heading out to the three nearby national parks and she is an expert at finding the best trails in Fresno County. Jackie also loves coffee. You can always count on her to find the best cups in the county. Take a look at how she loves to spend her time in Fresno County: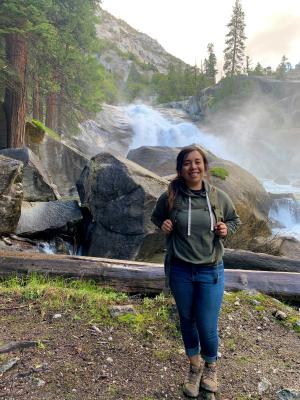 Jackie's Favorite Food Spots:
Location: 1275 Shaw Avenue #120, Clovis, CA 93612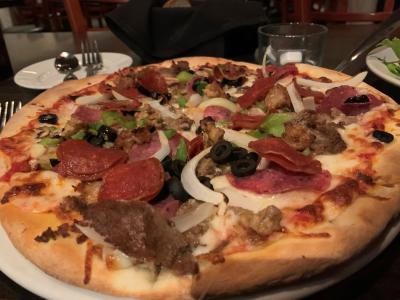 This authentic Italian restaurant will have you loving every bite! Andiamo offers a wide selection on their menu from pizza to pasta. Jackie's go-to item off of the menu is the Andiamo Special which is a pizza with sausage, salami, mushrooms, and veggies.
Hours: Sunday through Thursday, 11 am to 9:30 pm; Friday and Saturday, 11 am to 10 pm
Location: 1850 Herndon Avenue Unit 106, Clovis, CA 93611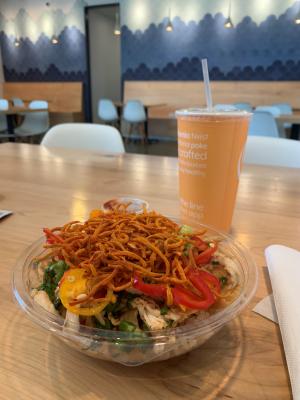 You can find different kinds of poke bowls at Butterfish. There is a location in Fresno and Clovis who serve the freshest fish. Her favorite on their menu is the build-your-own bowl with chicken and other vegetables inside.
Hours: 11 am to 9 pm, daily
Location: 682 E Nees Avenue #101, Fresno, CA 93720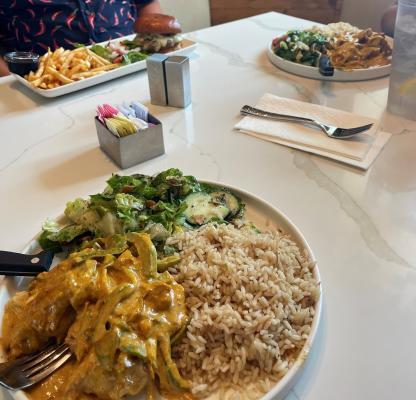 This Mediterranean cuisine will have you going back for seconds! Kabab City serves high-quality hamburgers, salads, wraps, and delicious special entrees. Try Jackie's go-to item on the menu, the Spicy Chicken Dinner Plate!
Hours: Monday through Saturday, 11 am to 9 pm; Sundays, 11 am to 8 pm
Jackie's Favorite Coffee Shops:
Location: 518 Clovis Avenue, Clovis, CA 93612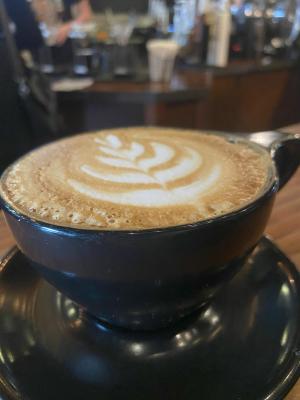 Spreading joy with every cup of coffee they share! Kuppa Joy started in Clovis and now has multiple locations in Fresno County. You'll always feel welcome in their shops. Jackie's coffee order here is one of their signature drinks, an iced Kuppa Joy with an extra shot of espresso.
Hours: Monday through Saturday, 7 am to 9 pm
Location: 1306 N Wishon Avenue, Fresno, CA 93728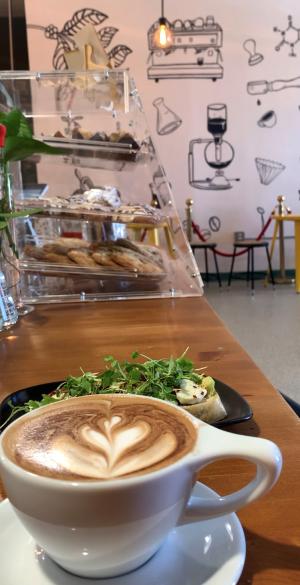 This unique coffee shop is a cool hangout spot! When you walk inside you'll see unique science references on the walls and counters. The Alchemist specializes in perfecting the best brews just for you! Using beans from all over the world and crafting each cup to fit your taste. Jackie loves to get the mocha and alchemist toast here.
Hours: Monday through Friday, 7 am to 5 pm; Saturday and Sunday, 8 am to 4 pm
Jackie's Favorite Outdoor Activity: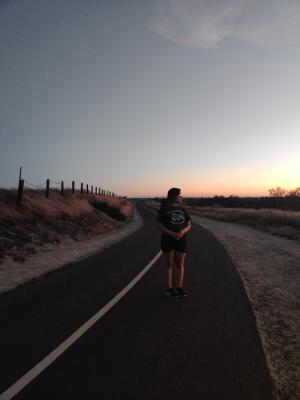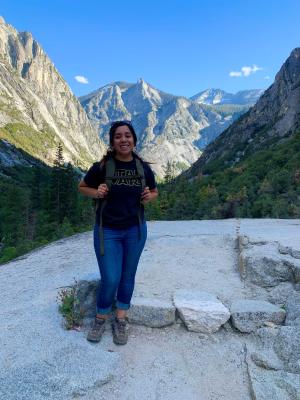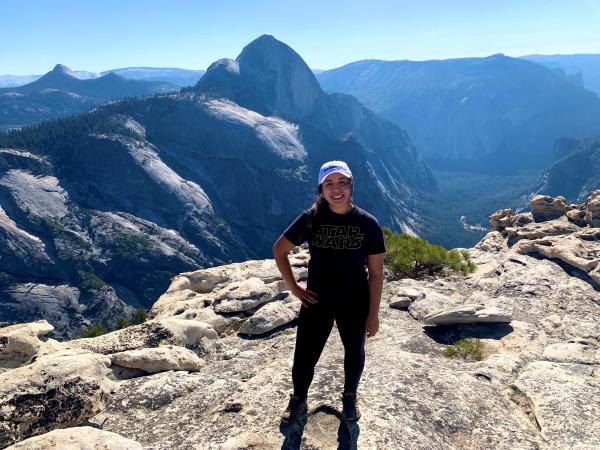 Jackie loves running at Woodward Park and visiting all the nearby national parks. You could explore Yosemite, Sequoia, and Kings Canyon National Parks in one weekend as they're located a short drive from Fresno and Clovis. Take a look at Jackie's trail picks!
Woodward Park: Lewis Eaton Trail (7.7 mi.)
Yosemite National Park: Mount. Watkins Trail (6.2 mi.)
Sequoia National Park: Watchtower Trail (8.3 mi.)
Kings Canyon National Park: Mist Falls Trail (7.8 mi.)
Jackie's Favorite Place for a Sweet Treat:
Location: 5096 N West Avenue, Fresno, CA 93711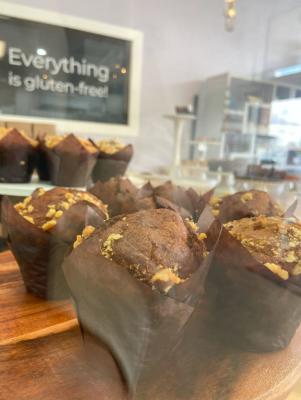 This bakery offers 100% gluten-free sweets. They also offer vegan options. Jackie's pick is the apple tart!
Hours: Wednesday through Sunday, 7 am to 3 pm
Location: 5368 N Chestnut Avenue, Fresno, CA 93740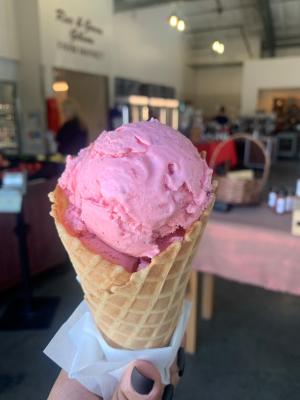 Jackie enjoys going to the Gibson Farm Market near Fresno State to grab a scoop of her favorite ice cream. The ice cream is made on campus by students. Jackie's go-to flavors are coconut almond chip and strawberry.
Hours: Monday through Sunday, 9 am to 6 pm; Sunday, 10 am to 2 pm.
Jackie's Favorite Attraction:
Location: 114 W Audubon Drive, Fresno, CA 93720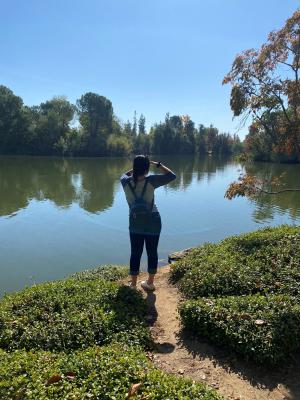 The Shinzen Japanese Friendship Garden is perfect for taking a peaceful stroll. It is filled with beautiful flowers and plants. If you walk over the bridge inside the gardens, you'll see colorful koi fish swimming peacefully. Jackie's favorite spot is the view of the lake. It's located toward the back of the garden, and is a beautiful sight!  
Hours: Wednesday through Sunday, 10 am to 7 pm
Jackie's Favorite Summer Activity:
Jackie loves watching The Perseids, a meteorite shower that creates a display of shooting stars in the sky. This event happens in mid-August. The best place to catch a glimpse is from Shaver Lake or Huntington Lake. The further away from the city lights you are, the more visible the Perseids are. Which can be great to experience with the entire family!
Jackie's Favorite Event in Fresno County: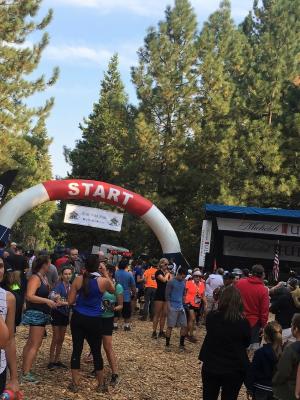 Jackie enjoys participating in different running events held in Fresno County. Some events are the Urban Run, Search, Rescue Support Run, and Support Blue Run. Even though she loves each event, her absolute favorite is the Search and Rescue Support Run.
Have fun trying out all of Jackie's favorite spots in Fresno County!