There's nothing like picking your own fresh fruit and flowers to help you appreciate all the hard work our local farmers do year after year! Get a taste of Fresno County's agricultural heritage by visiting these farms that offer u-pick days for their produce: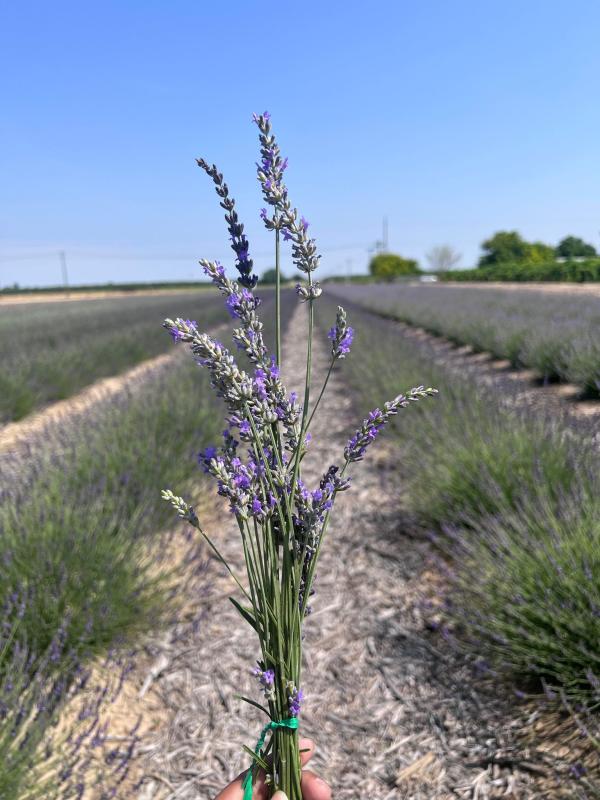 Location: 14545 W North Ave, Kerman, CA 93630
Open: Saturdays in June, 9 am to 12 pm
Experience a lovely purple sea of lavender flowers at Solace Lavender Farm! The farm is hosting u-pick Saturdays through the month of June. You can take in the soothing smell of lavender, sip on some lavender lemonade and get all the gorgeous photos! The owners also produce and sell essential oils using the lavender grown right on the farm. 
Location: 14439 N. Friant Road, Friant, CA 93626
Open: Saturday & Sunday from 9 am to 5 pm
Blueberry season is finally upon us in Fresno County, and you can pick your own basket at Sumner Peck Ranch! The ranch is owned by the San Joaquin River Parkway Trust and located along the San Joaquin River. After picking fresh blueberries, walk over to Solitary Cellars Wine Company (located next door) for a glass of locally-produced wine, or take a short drive over to the nearby River Center for a walk along the Hidden Homes Nature Trail. U-Pick blueberries are available starting Saturday, June 17 and will go until the crop is picked.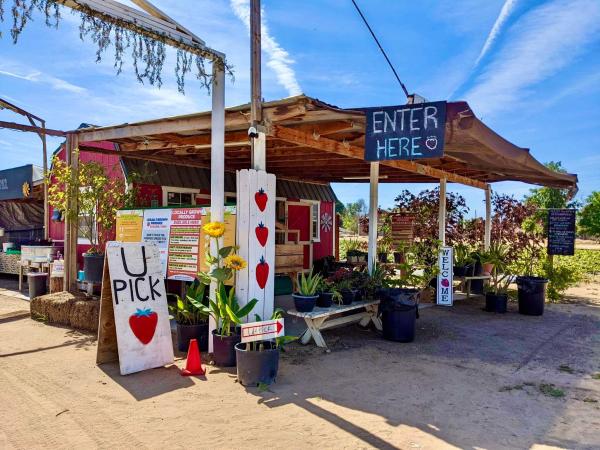 Location: 284 S. Temperance , Fresno, CA 93727
Open: Hours vary. Click here for their most recent schedule.
Strawberry season is still in full swing at Sunshine's Farm in Fresno County! The family-run farm has been around for more than 30 years and is beloved by locals. Stop by for a basket of fresh strawberries or pick your own during their u-pick days. You can also pick sunflowers! 
Location: 17971 Auberry Rd, Clovis, CA 93626
Open: Hours vary. Click here for their most recent schedule.
You'll get a chance to pick several kind of fruits when you visit Mountain Brook Ranch in Clovis! The farm offers u-pick cherries, boysenberries and strawberries. You can also pick sunflowers to go along with your basket full of delicious fruit! Continue your day of farm-to-fork fun by stopping for lunch at The Local in Old Town Clovis, located about 20 minutes from Mountain Brook Ranch. 
Location: 412 Pollasky Avenue, Clovis, CA 93612
Open: First Thursday monthly through October, 8 am to 10 am
This pop-up flower market is a great way to pick flowers from a variety of local growers all in one spot! Create your own beautiful bouquet and meet the farmers who helped them blossom. The Clovis Market is held on the patio of On the Edge coffee shop in Old Town Clovis, where you can get coffee and breakfast. You can also stop for breakfast at nearby Sandy's Country Junction or Rodeo Coffee Shop. 
Location: 736 Fulton Street, Fresno, CA 93721
Open: Saturdays through October, 8 am to 12 pm
The Fresno Flower Market is another great way to pick flowers from various growers! This pop-up is located in Downtown Fresno inside the Sun Stereo Warehouse. When you're done picking flowers, you can stop for breakfast or lunch at Libelula or Cherry Blossom Cafe. 
In addition to these farms, explore the Fresno County Fruit Trail, where you can also visit dozens of others that have their own stands for you to purchase fresh, locally-grown produce. Take the self-guided tour here.