Nothing beats the refreshing taste of freshly scooped ice cream on a hot summer day! Fresno County is filled with local ice cream shops that will satisfy your craving for any type of flavored ice cream. From peach cobbler to root beer strawberry ice cream, the unique flavors are never-ending! Either scooped or rolled, every summer needs these local ice creams shops: 
Locations: 1940 N. Echo Ave., Fresno, CA 93704 and 7010 N. Marks Ave., Fresno CA 93711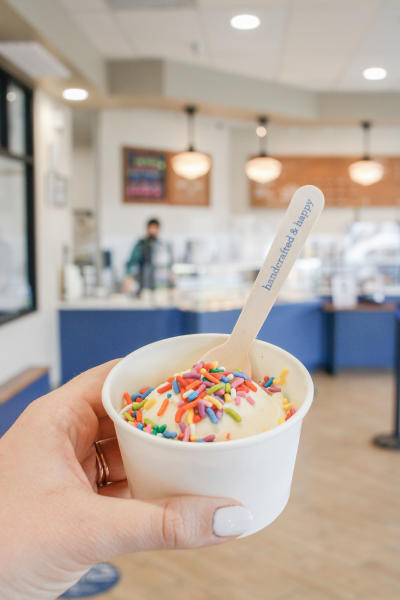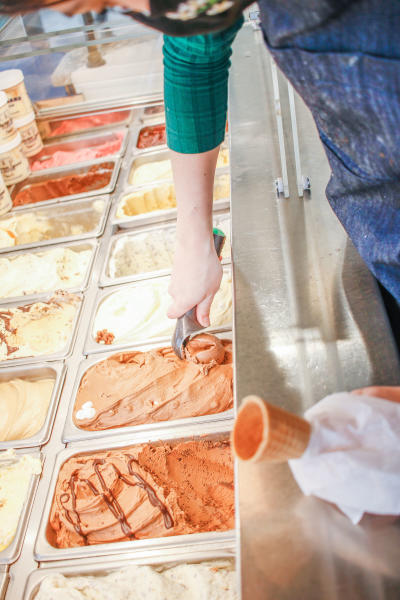 Ever tasted peach cobbler or mango chile ice cream? Ampersand Ice Cream is the place to be when discovering delicious new flavors of ice cream. With every new month comes different special flavors that people really enjoy tasting (check out this month's flavors).  Ampersand Ice Cream is the only handcrafted small-batch creamery in Fresno, California. With two locations, Fresno High District and Northwest Fresno, Ampersand joyfully serves and creates their ice cream with locally sourced ingredients, giving a different spin to the ice cream world in Fresno County.
Ampersand is more than just scooping ice cream: they love giving the community opportunities to connect with others by collaborating with other local businesses and their homemade ingredients or hosting ArtHop events at their different locations. They also love supporting local non-profits and having a great connection with every one of their customers. 
Hours:
12 pm - 11 pm, Tuesday through Sunday
Photo Credit for photos: @MikaylaMillerCreates
Location: 5368 N Chestnut Ave, Fresno, CA 93740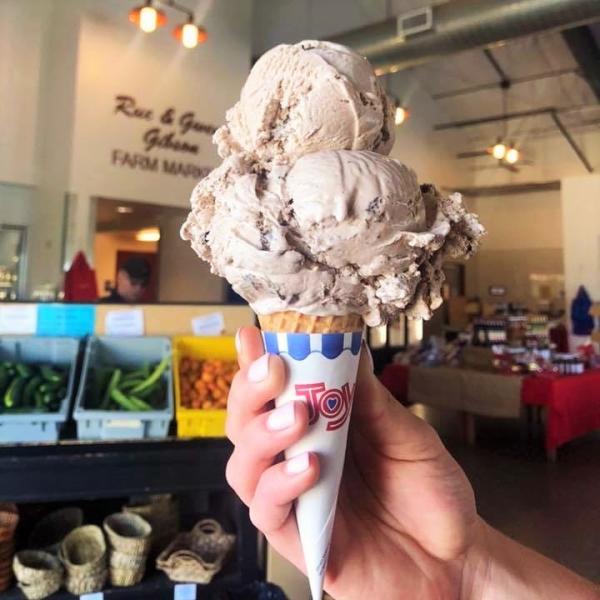 Students from Fresno State are not just hitting the books at the library, they are expanding their minds with the science of making their yummy ice cream.  Fresno State students are always experimenting and thinking of new flavors for their customers to enjoy. Some of their many flavors include java cappuccino chip, banana nut, pistachio nut, raspberry romance, and much more! 
Hours:
8 am -  6 pm, Monday through Saturday; 11 am to 6 pm on Sunday
Location: 433 Pollasky Ave., Clovis, CA 93612
  
This cute little 50's ice cream parlor located in the heart of Old Town Clovis welcomes its customers to savor Fresno State ice cream while enjoying a cheerful and friendly atmosphere filled with their local community. They feature Fresno State ice cream, along with the other flavors they have, and also serve sandwiches, soups, salads, and other treats. After purchasing your ice cream, take a walk around Old Town Clovis which features unique antique and boutique shops. 
Hours:
8 am - 8 pm, Monday through Friday; 11 am to 10 pm on Saturday and Sunday
Photo Credit for first photo: @AllieCasePhotography
Location: 530 Pollasky Ave., Clovis, CA 93612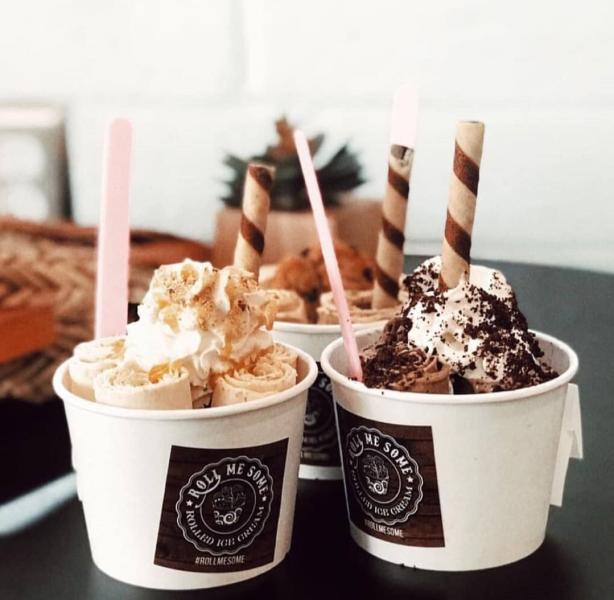 Talk about skill and technique: Roll Me Some ice cream offers their handcrafted ice cream in a unique and entertaining experience. Select from their different creations or pick your own toppings like Oreos, pretzels, cookie dough, and Mazapan! Watch as the rolling professionals create a masterpiece of ice cream that will have you sharing pictures of your beautifully rolled ice cream treat with all your friends. If you visit on a Friday evening, remember to stop by Old Town Clovis' Farmers Market along Pollasky St. starting at 5:30pm and enjoy the live music and freshly harvested goods while eating your high-quality rolled ice cream. 
Hours (Temporary):
3 pm - 8 pm. Tuesday; 2 pm - 8 pm, Wednesday through Saturday
Location: 2097 W. Bullard Ave., Fresno, CA 93711 and 9525 N. Sommerville Dr. #104, Fresno, CA 93720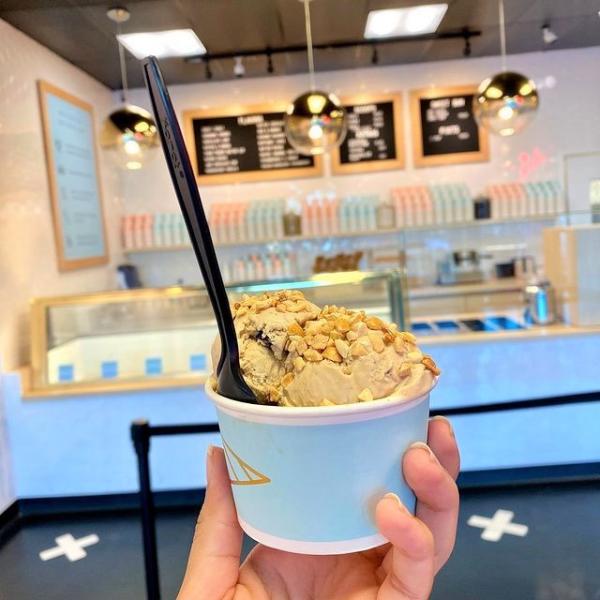 All-natural and organic handcrafted ice cream, G's Creamery is a local small business that is known for their amiable service, their cute pastel decor style, and their rich 30+ different ice cream flavors and toppings. Top off your choice of ice cream with fruits, nuts, peanut butter, mocha syrup or whipped cream! You can also select your ice cream base to be of vanilla, chocolate, regular milk or even coconut milk. They also serve milkshakes, sweet buns, and ice cream cakes. And on your way out, don't forget to take a selfie with their radiant LED lights background.
Hours:
3 pm - 11 pm, Monday through Friday; 12 pm - 11 pm, Saturday; 12 pm - 10 pm, Sunday
Location: 1512 Smith St., Kingsburg, CA 93631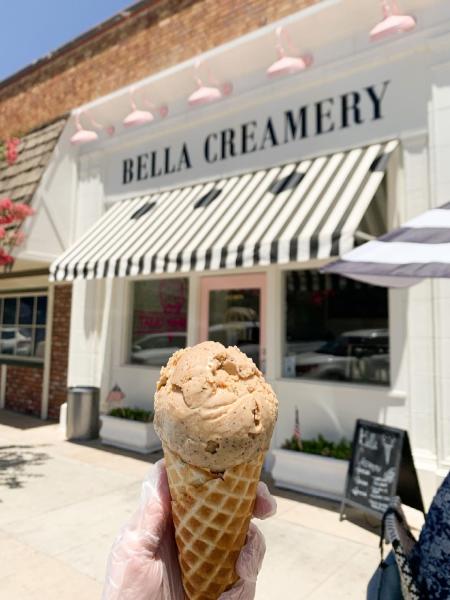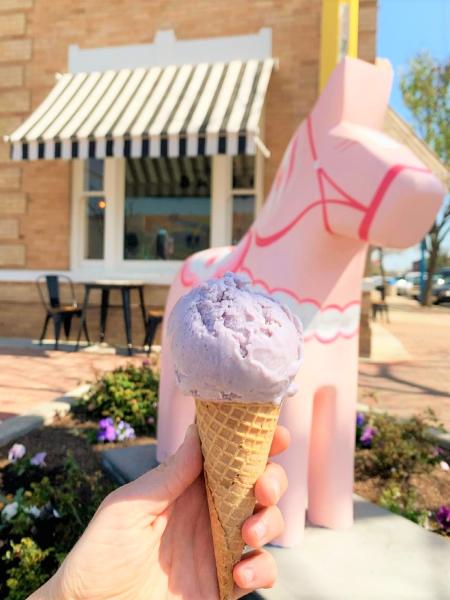 Located in downtown Kingsburg, Bella's Creamery specializes in both cow's and sheep's milk ice cream. Sheep's milk ice cream is actually half the fat of cow's milk, lactose-friendly, and is a bit higher in protein and vitamins! Their specialty items include homemade waffles cones, ice cream sandwiches, sundaes, and much more! They love being involved in their community by hosting events such as line dancing and also being a part of Kingsburg Swedish Village spirit by having Dolly the (pink) Dala horse outside their door. Whether it's in front of their lovely pink door or with cute Dolly, Bella's Creamery is an Instagram-worthy place for a picture while savoring their scrumptious ice cream. 
Hours:
12 pm - 8 pm. Monday and Tuesday; 12 pm - 9 pm. Wednesday through Saturday
Location: 5790 N. Fresno St., Fresno, CA 93710
Tasty. Fresh. And of course heavenly! Heavenly Freeze's ice cream is sure to explode your taste palette with their ice cream flavors and treats. Their signature treat, The Heavenly Combo, has a bit of a cool twist to it. The Heavenly Combo is served with Italian Ice (6 flavors to choose from) and their homemade ice cream on top! They also serve other treats like frozen drinks, cookie sandwiches, and milkshakes. And get this: Heavenly Freeze is mobile! It's not your typical ice cream truck though. From catering birthday parties to community events, catch their Heavenly Freeze Dessert Truck on the move roaming the streets of Fresno County!
Hours: 
12 pm - 8 pm. Monday through Sunday
Location: 920 F St, Fresno, CA 93706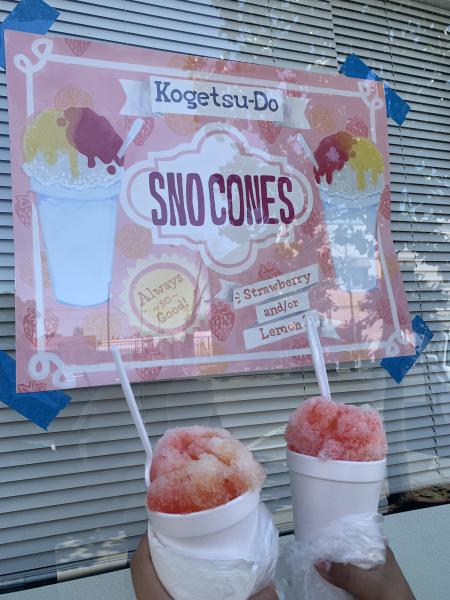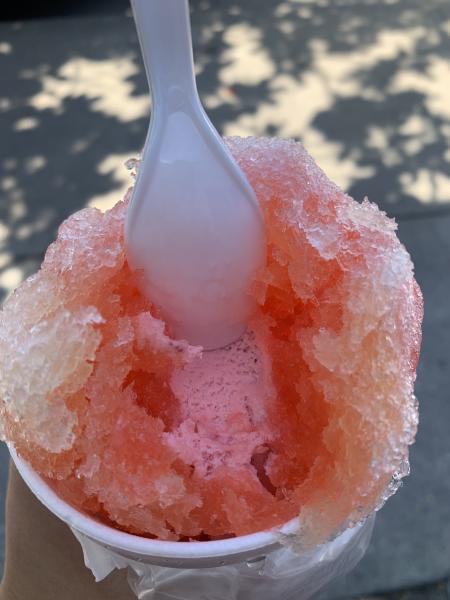 Try the unique snow cones at Kogetsu-Do the cool thing about it is that the flavors used to make the syrup come from a truly authentic family recipe that was passed down for 3 generations. And it has another twist! You can get a scoop of ice cream right in the center! And when they don't sell out try their baseball-sized mochi ice cream. If you want you can just get a scoop of ice cream by itself too! This Japanese mochi shop is unique on its own as it is one of the only ones in Fresno County. And one the last ones to remain in the state of California. 
Hours: 
9 am - 1 pm. Friday through Tuesday
La Reina De Michoacan 
Location: 720 E Belmont Ave, Fresno, CA 93701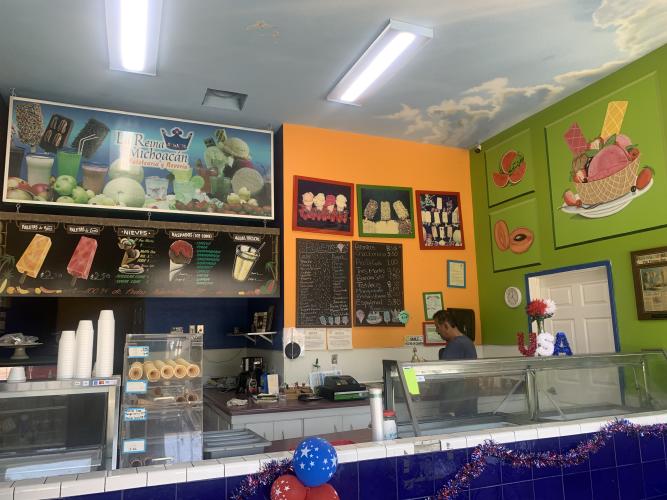 Let your taste buds experience this yummy Mexican traditional ice cream made fresh for you! There are popsicles, ice cream, and agua frescas [fresh water] here. You can get your scoop in a cone or cup. Try out the fresh chocolate-covered bananas or try out the chocolate-covered ice cream covered in peanuts.
Hours: 
11 am - 9 pm, daily 
Location: 1840 Herndon Ave Ste 104, Clovis, CA 93611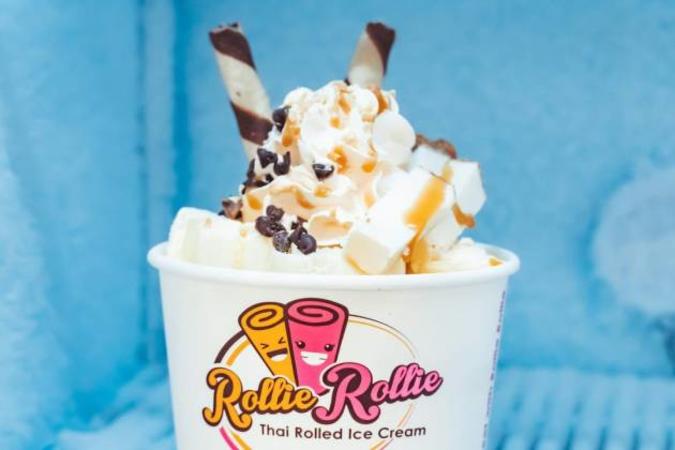 Rollie Rollie serves freshly made ice cream into rolls! The coolest part is that they make it right in front of you so you can watch the process for yourself. You can decide what you would like in your ice cream and you get to choose toppings. If you're not in the mood for ice cream then you can enjoy some boba milk tea. 
Hours: 
11:30 am - 9:00 pm. Sunday through Thursday; 11:30 am - 9:30 pm. Friday & Saturday
Location: 959 Clovis Ave, Clovis, CA 93612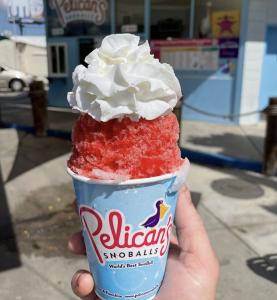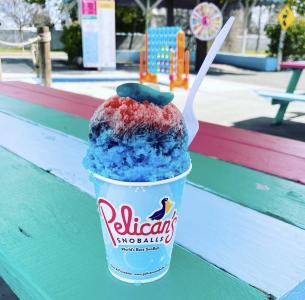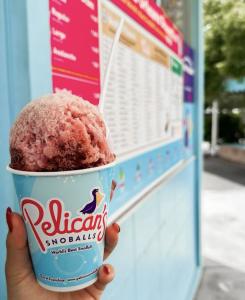 This is the best place to get your fix for snow cones! They offer over 100 different flavors, so you'll never get tired of trying them! Get a snow cone with your favorite syrup flavor or get a snow cone topped with whipped cream, sprinkles and more delicious toppings. Pelican's is located near the Clovis Rodeo Grounds and is a great place to visit with the whole family.
Hours: 
12 pm - 9 pm, Monday through Sunday
Happy Ice Cream Tasting!