Experience agritourism in one of the nation's top agricultural producing counties! Fresno County is rooted by its agricultural industry. Check out some of these top spots during your visit! 
Location: 5368 N Chestnut Avenue, Fresno, CA 93740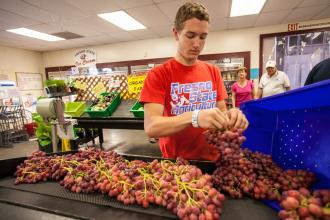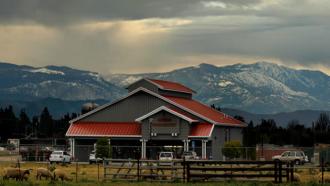 The Gibson Farm Market is a one-of-a-kind market! All products are made by students on the university' 1,000-acre agricultural laboratory. You'll find all sorts of fresh products from fruits, vegetables, meat, dairy products, wine, nuts and more! See where the magic happens when you tour Fresno State's campus farm and learn about the student-run crops and livestock units. All tours must be scheduled in advance. Click here to schedule a tour. ​
Location: 13525 S Bethel Avenue, Kingsburg, CA 93631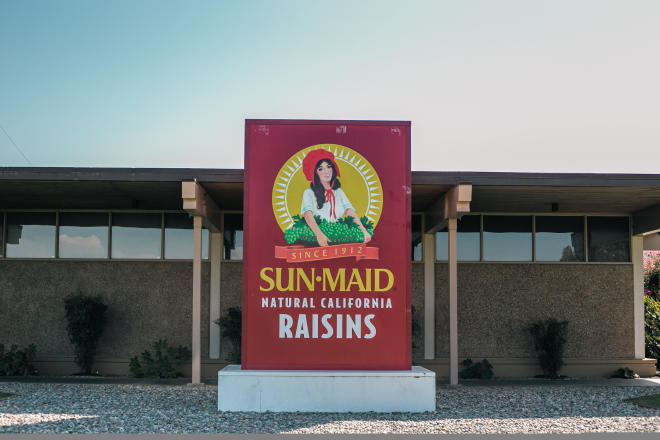 What started as a collaboration between a group of raisin growers in 1912 has grown into one of the largest raisin producers in the world. Sun-Maid Raisins is a pride of Fresno County! Find their headquarters in Fresno and the Sun-Maid Market in Kingsburg to snag boxes of the world-famous raisins and take a photo with the World's Largest Box of Raisins. 
Location: 2629 S Clovis Avenue, Fresno, CA 93725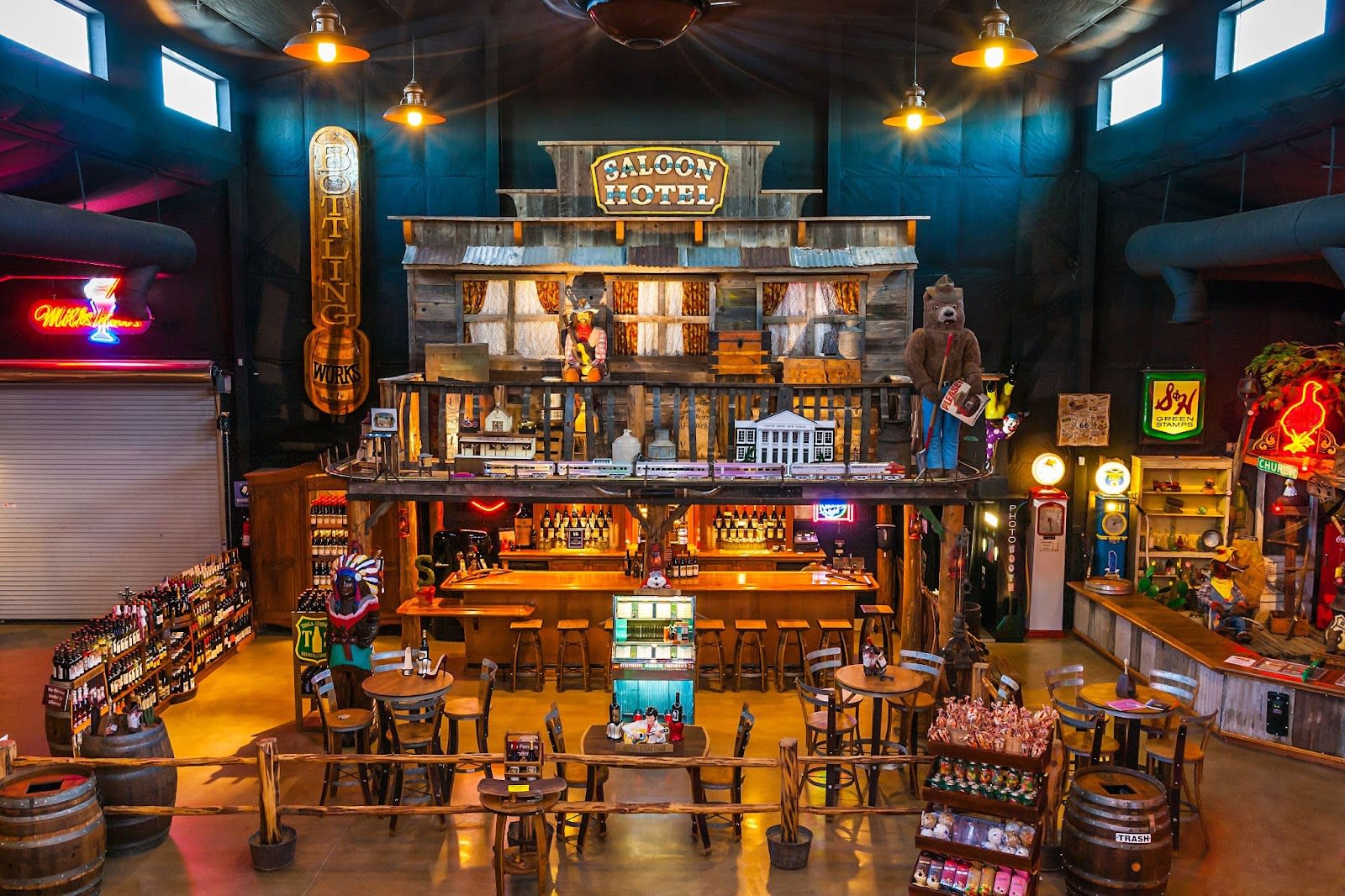 Simonian Farms is a unique stop to find fresh produce and get a taste of life in the Old West. The family farm grows nearly 200 fruits and vegetables, and produces premium dried fruits and nuts. Shop inside the old fashioned candy and soda shop, sip on some wine made from fruits grown right on the farm and check out the antiques in their Old Town museum. 
Location: 7901 N Blackstone Avenue, Fresno, CA 93720 & 3034 E Sierra Avenue, Fresno, CA 93710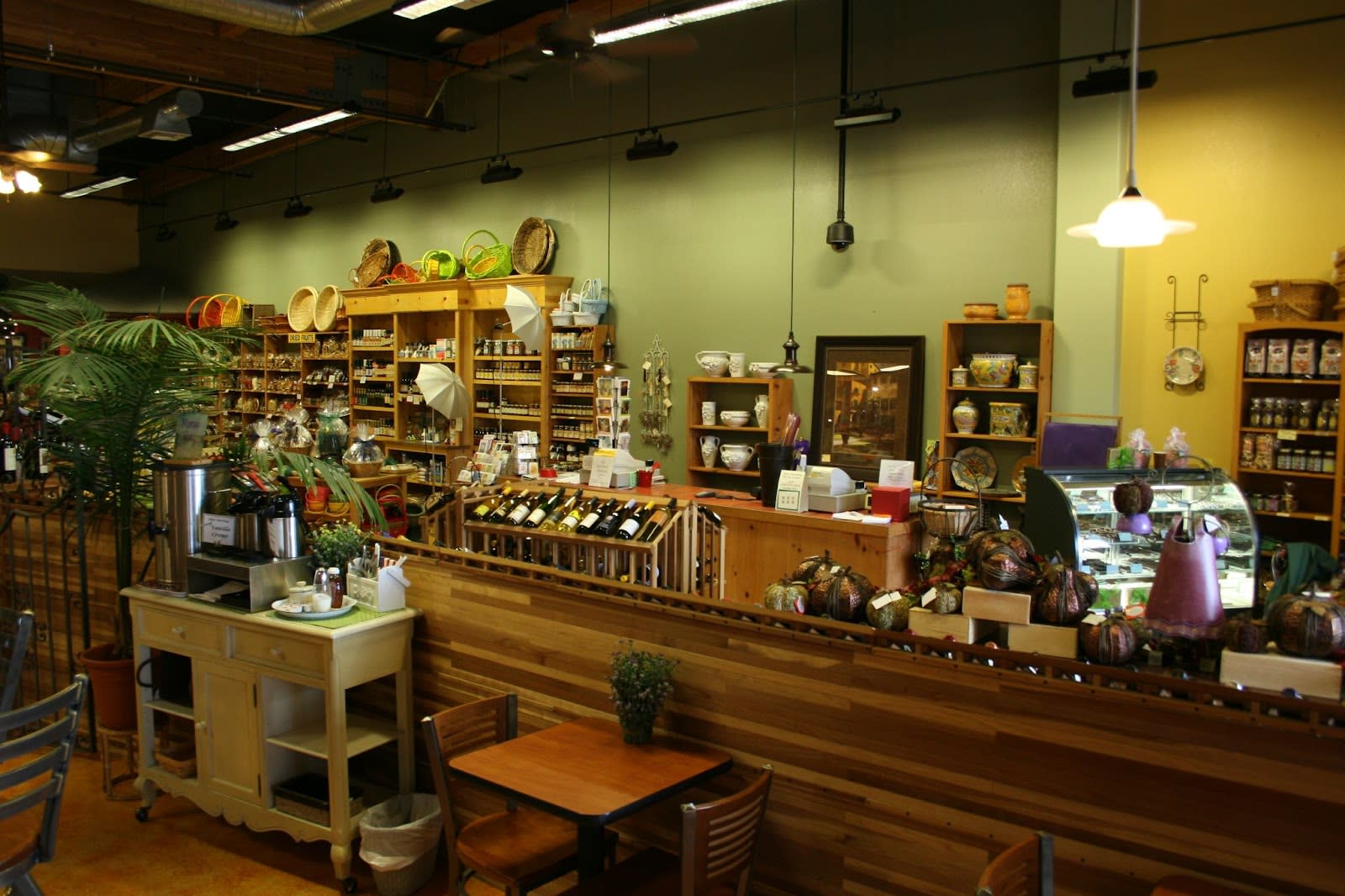 Get ready to go nuts at the Sierra Nut House! Enjoy delicious fruits and nuts (one of Fresno County's top commodities) when you visit their shops in north Fresno. Sierra Nut House has been producing dried fruits and nuts in Fresno County since 1969. You can also shop their handcrafted gift baskets online and in store. 
Location: 3 Railroad Avenue, Clovis, CA 93612
Stop by Rosetti's Biscotti House to try their award-winning, handmade biscotti! They offer eight flavors of biscotti, a variety of nuts and other baked goods at their Clovis store. 
Location: 8640 Manning Avenue, Selma, CA 93662
Support the local family-operated Circle K Ranch in Selma 
You'll want to try a little bit of everything at Circle K Ranch in Selma. The family-run business has been serving Fresno County and beyond since 1946. Stop by to pick up fruits, nuts and candies. You can also purchase gift baskets filled with an assortment of their best goods! 
Location: 1959 N Willow Avenue, Clovis, CA 93619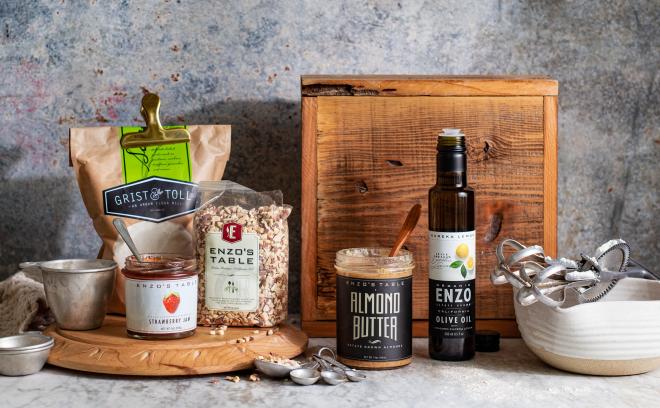 The Ricchuiti family has been sustainably growing and producing a variety of products for more than 100 years! Enzo's Table offers artisan foods including, organic Extra Virgin Olive Oil, almond butter, biscotti, nuts, fruits, olives and more! Stop by their Clovis shop where they also occasionally host food trucks from Fresno Street Eats in their lot. 
Location: 5365 Mendocino Avenue, Clovis, CA 93657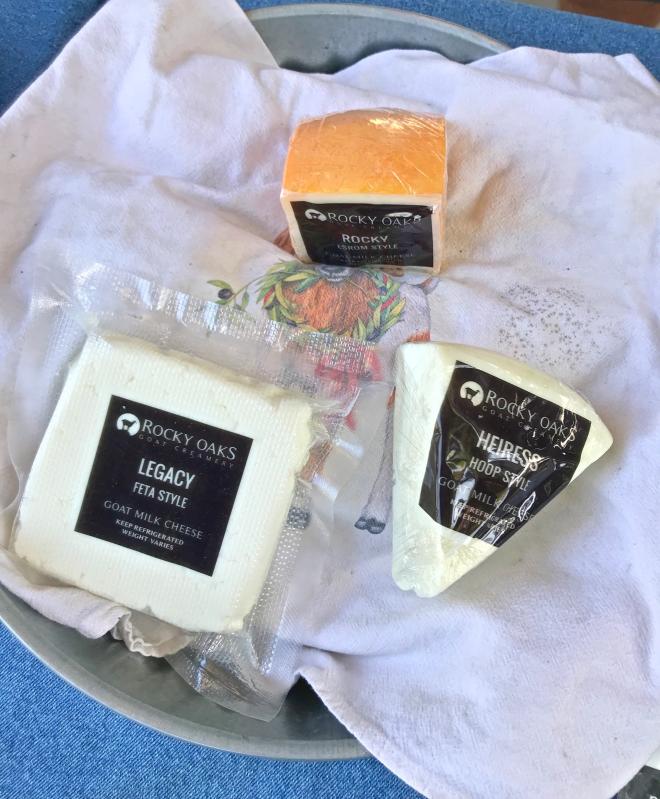 Rocky Oaks Goat Creamery is a must-see in Fresno County! They hand milk their goats and take pride in the process of turning that milk into fine cheeses. Shop at their farm stand in Sanger or find them at the Vineyard Farmers Market in Fresno each week. 
Location: 24505 W Dorris Avenue, Coalinga, CA 93706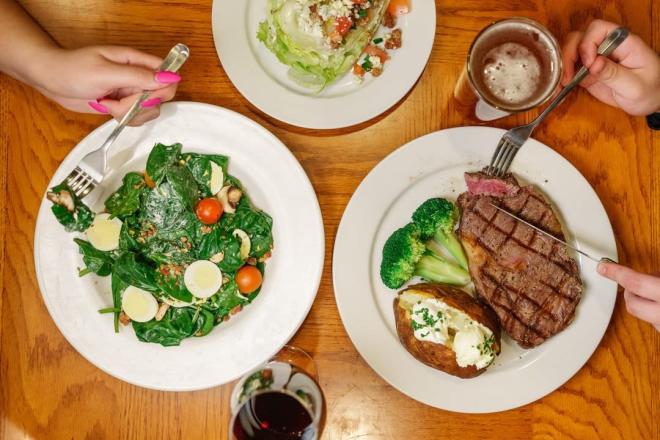 Learn about the 100-year history of the Harris family at their ranch in Coalinga. Harris Ranch covers more than 17,000 acres and is the largest beef producer in California, producing about 150 million pounds of beef a year. Dine at their restaurant for the ultimate farm-to-fork dining experience! 
Location: 7160 W Kearney Boulevard, Fresno, CA 93706
Learn about M. Theo Kearney, the Raisin King of California, how he developed what was then called the Fruit Vale Estate and how his entrepreneurial spirit dug the roots for Fresno County's vast agricultural footprint as you tour Kearney Mansion. Then hop on a bus, complete with an ag trivia game, to venture to three agricultural sites across Fresno County. New this year, join the Fresno Historical Society the day before the tour for a mixer that includes wine and snacks at the mansion.  Purchase tickets here. 
Location: 284 S Temperance Ave, Fresno, CA 93727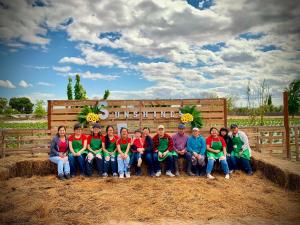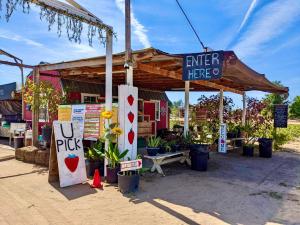 This small family-owned and operated farm is beloved by many community members for their friendly and humble service. You'll find fresh produce and a great time at their farm! Pick up their strawberries, raspberries, watermelons, cantaloupes, peaches, oranges, and variety of seasonal Asian vegetables. Sunshine's Farm is heavily involved in the community, hosting several events throughout the year that feature their freshly picked crops including sunflower field picnics, movie nights, u-pick strawberry sales (usually occurs from March to mid-June).