With close to two million acres of farmland producing the most agriculture in the nation, Fresno County offers unmatched farm-to-table cuisine. From exceptional dining experiences at local restaurants, to farmers markets packed with luscious fruits, crisp vegetables and other unparalleled locally produced goods, the freshest, most phenomenal food is here.
At Vineyard Farmers Market find Joel and Margie Weber, founders of Rocky Oaks Goat Creamery (ROGC), selling their handmade artisan goat cheese along with hand-gathered farm-fresh eggs. The couple owns and runs the day-to-day operations at their headquarters in Clovis, along with some help from Fresno State interns and local high school volunteers. It's a family-owned and –operated business through and through, as the Weber's daughter-in-law is the creamery's lead cheesemaker.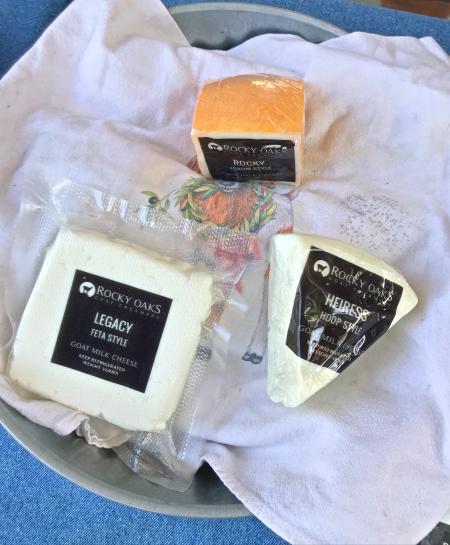 ROGC opened in 2018. Margie, who grew up on a dairy farm, decided to end her career as a nurse practitioner to take on cheese making. Joel continues to also work as a pharmacist. Together they peruse their passion to provide quality cheese to the local community.
The creamery produces eight varieties of the highly coveted cheese. Several local restaurants (including Trelio, Tabachines Cocina, Libelula, Erna's Elderberry House, and Fresno's newly-opened Quail State) use the richly-flavored cheeses as ingredients in specialty dishes. In true farm-to-table fashion, some also use the farm's fresh eggs as a restaurant staple—these chefs and owners are known to stop by the farm to pick up the ingredients themselves.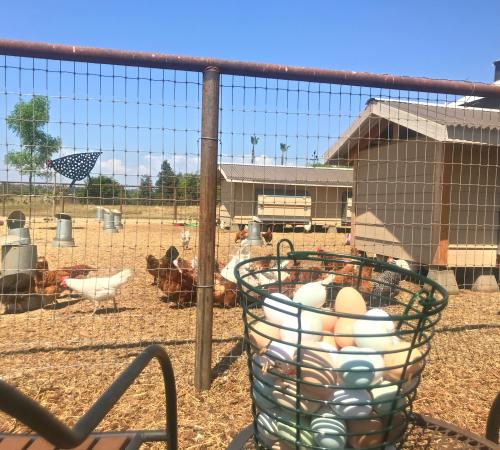 Rocky Oaks Goat Creamery shares a portion of its land with Sweet Thistle Farms—the u-pick flower farm and flower stand (operated by the Weber's neighbors). Fresh flowers are regularly available for sale at Sweet Thistle's stand and the u-pick experience is offered late spring through summer, with pumpkins in the fall!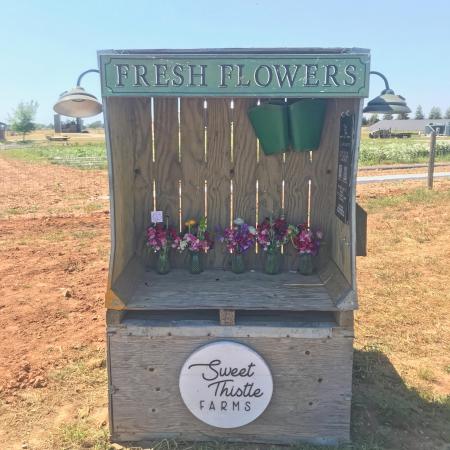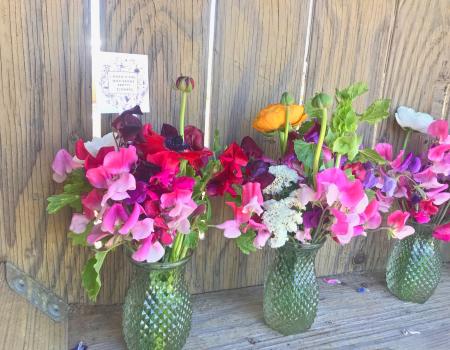 Complete with detailed landscaping and goat-themed yard art, the pristinely maintained property with wide-open views of foothills in the distance, is a beautiful destination. A few special dates during the year, the whole farm is open to visitors. The "Kidds Day" event allows guests with a paid-entry a chance to meet the animals—goats, chickens, miniature donkeys, and cow among others—and learn about the cheese-making process.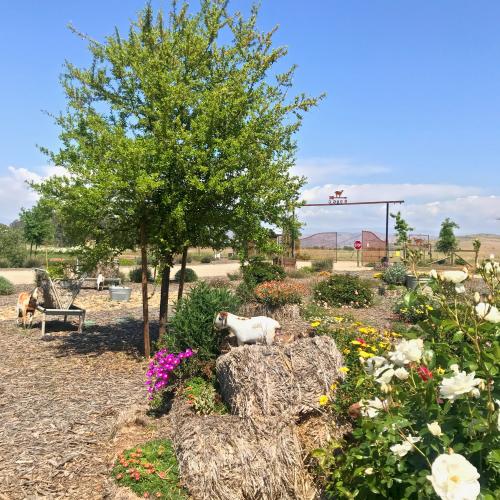 It's clear producing quality cheese isn't the only thing driving the Weber's hard work. Joel and Margie are passionate about their animals in every regard. Each goat proudly wears its name on a collar—each is named after either a princess or country music artist. A new goat is featured as "Goat of the Week" each week, with its name showcased on the milk room's wall and a special photo feature on ROGC's instagram page. Each of the other (thoughtfully-named) farm animals are ever so affectionately cared for as well (the miniature donkeys have toy balls for play). 
It's not just the handcrafted cheese made with premium ingredients, but the passion, attention, and love for both their animals and community that make Joel and Margie's local business one of the G.reatest O.f A.ll T.ime.