As winter fades and spring approaches, Fresno County comes alive with vibrant hues and sweet aromas. The Blossom Trail is a beloved annual tradition that celebrates the arrival of spring, showcasing the county's vast array of blooming fruit and nut trees. Locals eagerly anticipate this time of year, taking part in scenic drives, picnics, and bike tours to experience the beauty firsthand. From almond blossoms to peach blossoms and beyond, the Fresno County Blossom Trail is a must-see for anyone looking to immerse themselves in the natural beauty of Central California.
We spoke with Fresno County Supervisor and local cycling enthusiast Nathan Magsig, who prefers to see the trail from his bike. Here is his guide to experiencing the beautiful Blossom Trail: 
What roads/paths do you suggest taking along the Blossom Trail?
"One of my favorite routes to ride along the Blossom Trail is to ride from Reedley into Centerville and Minkler. Typically, I'll ride Reed Avenue. I love riding my bike and when those blossoms are popping you have incredible sights to see. I typically like to get on Highway 180, make a right on Piedra Road and ride up through Trimmer Springs."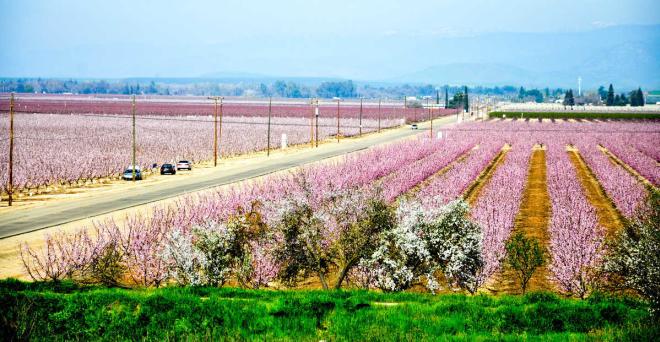 What are some of your favorite stops?
"One of the things I love about the Fresno County Blossom Trail, especially when things are in full bloom, there are so many sights to see, things to smell and places to stop. One of my favorite places to stop is the Blossom Trail Cafe in Sanger and the Blossom Trail Fruit Stand on Reed Avenue. There are also many different stops along the way where you can enjoy a lot of the produce that comes right out of Fresno County. You can enjoy great weather as well, so I would encourage you to come out and enjoy riding the Blossom Trail." 
Do you take part in the annual Blossom Trail Bike Ride? If so, what do you like about the event?
"I have taken part in the Blossom Trail Bike Ride. One of the things I like about that event is it's really open to new cyclists. Maybe you have a road bike or are just starting out. It's a great way to come and enjoy the full bloom. It's a lot of fun and a great way to meet people and make new friends."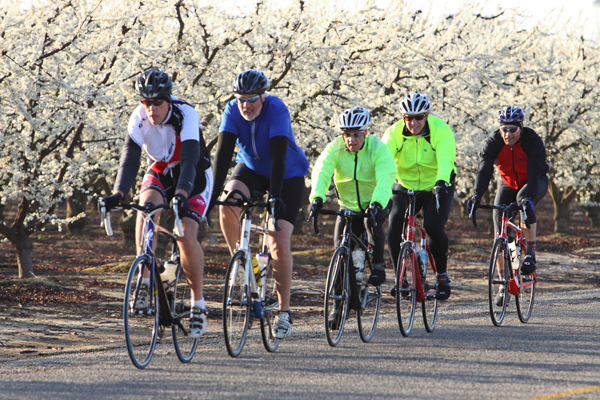 What tips do you have for new cyclists? Any safety tips?
"Always when you're riding a bike, I want to remind cyclists that even though the law doesn't require you to wear a helmet, always wear one. Wearing a helmet can be the difference between being injured and not if you have a fall. Stay as far to the right as possible. When you're riding with others, it's better to ride single-file. If you ride two, three abreast, there's going be a lot of traffic behind you (and) sometimes they don't have enough room to maneuver around you. It's always safest to ride farthest to the right and single-file."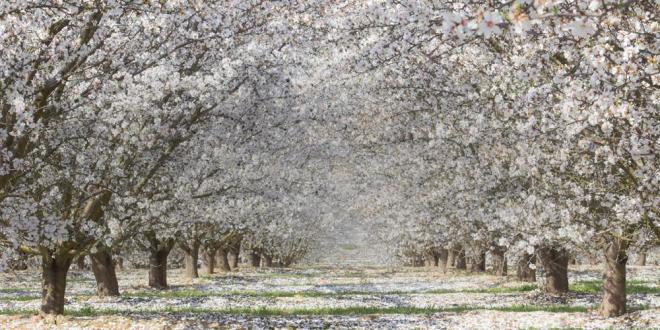 What makes Blossom Trail an important event for Fresno County? What can you tell people who haven't experienced it before?
"We have over 400 crops that we grow in Fresno County, but when the almond blossoms are popping it's absolutely beautiful. When you drive, walk or choose to ride your bike to enjoy those blossoms, it's a beautiful sight. If you've never come out to experience it for yourself, I would encourage you. If you're someone who's never had an opportunity to enjoy the trail, feel free to go online and take a look at the full route. There are really dozens of miles that and different routes you can travel which traverse through eastern Fresno County. You can come and experience nine different cities that are (located) in and around the Blossom Trail. Really enjoy great foods, enjoy different markets and incredible sights."