Fresno County Blossom Trail
Fun in Full Bloom
Scroll down to find a full map of the Blossom Trail and FAQs.
Drive along a path of pink and white blossoms and see why there is truly nothing like a California winter. You'll be in a blizzard of blossoms on your journey through the Blossom Trail in Fresno County. Nearly 70 miles long, there are plenty of festivals and special events along the way held in celebration of the blooming fruits, including the annual Kings River Blossom Trail Bike Ride. Found here in the county that produces more food than anywhere else in the nation.
The Blossom Trail runs from mid-February to mid-March.
5 Best Stops on the Blossom Trail
Blossoms & Brews
A trek through these beautiful blossoms will leave you thirsty! Discover some of the top hops being poured all across Fresno County's breweries after your adventure through the trail.
Fresno County Blossom Trail Map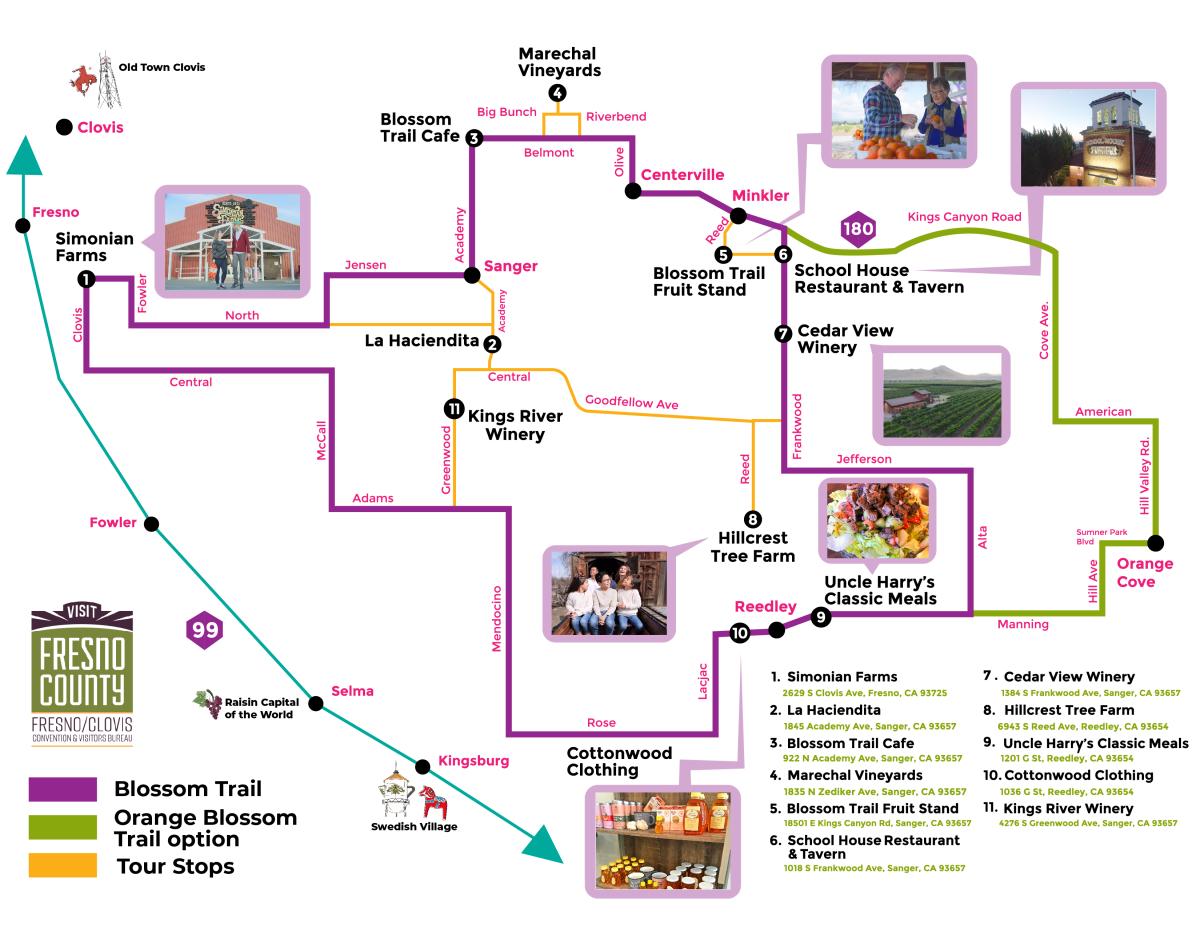 Frequently Asked Questions
When is the best time to see the blossoms? The trail begins to bloom in mid-February each year.
How long does the Blossom Trail last? The trail lasts through mid-March.
Can you walk the Blossom Trail? No. The orchards on the trail are private property. You can drive along the trail and take photos of the blossoms from the shoulder of the road.