Looking for something new and uncommon to experience with your friends? 
Forestiere Friday lets you step beneath the surface of the majestic Forestiere Underground Gardens and experience a celebration of the coming together of the local community. 
Enjoy live music, delicious food, beverages, a gift shop, and an artisan market while wandering through the carefully carved tunnels and passageways that were created by one man over forty years ago. And not to mention, it will be 10 to 20 degrees cooler underground!
Grab your friends and head out to this unique experience. Don't forget to arrive on time! This experience will be first come, first served. The cost is $10 at the door and all ages are welcome! 
Here's a little sneak peak of what to expect: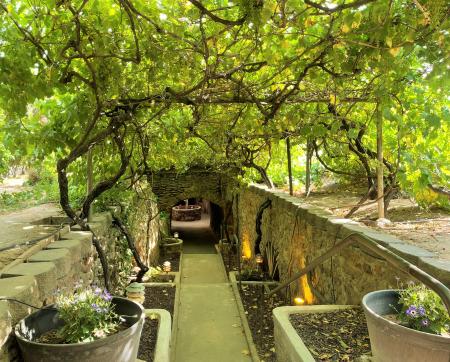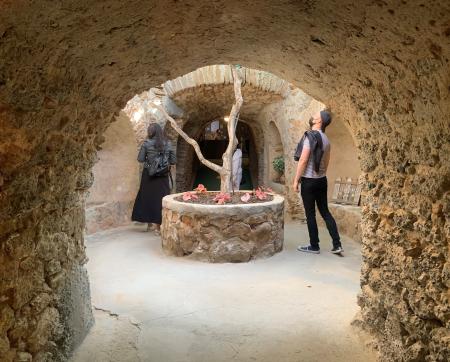 Start off by marveling at the beautiful steps leading to the underground tunnels. Take a few steps further in and enjoy this enchanting tree growing in the middle of the passageway.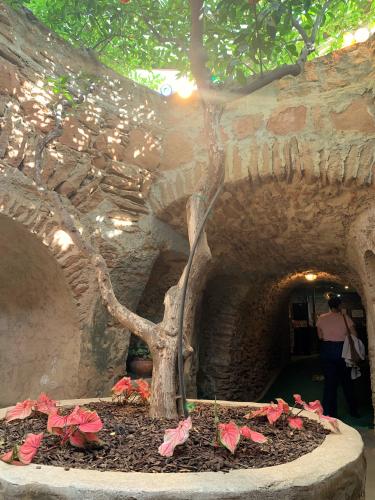 After taking some quick selfies with your friends and taking it all in, you will be welcomed with a big smile by the gift shop cashier. The Forestiere Underground Gardens' gift shop is filled with cute and decorative gifts ranging from magnets, miniature garden replicas (Little Wonders of the Gardens by local artist), puzzles, and Forestiere Underground Gardens' merchandise.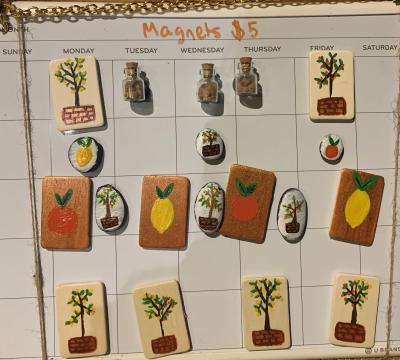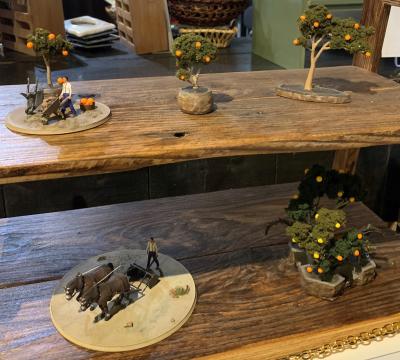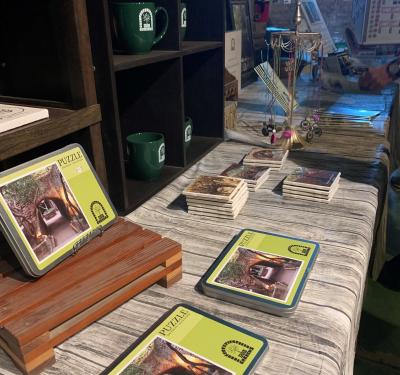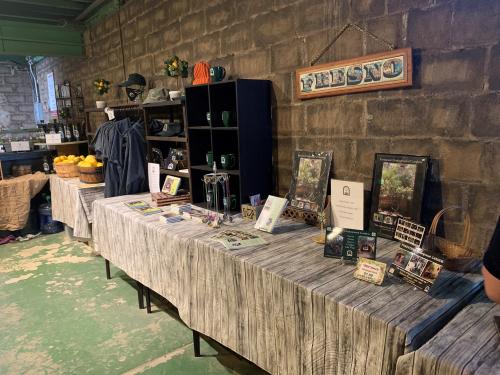 Wonder into the artisan market located in the hall which features different local businesses and their amazing creativity!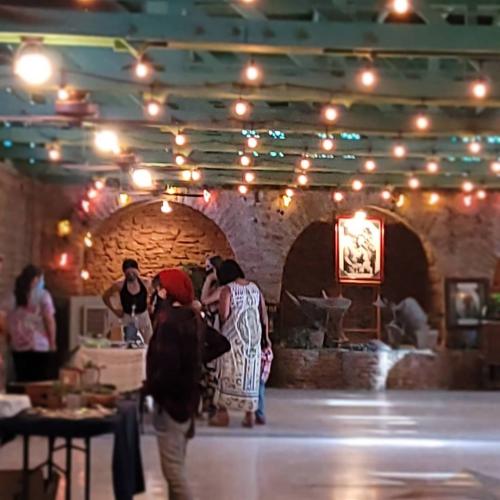 Taste some homemade baked goods with special and yummy ingredients made by Brittanie Adaire Baking Co. Her unique heart-shaped baked goods feature different flavors such as banana, banana chocolate chip, zucchini, and zucchini chocolate chip bread.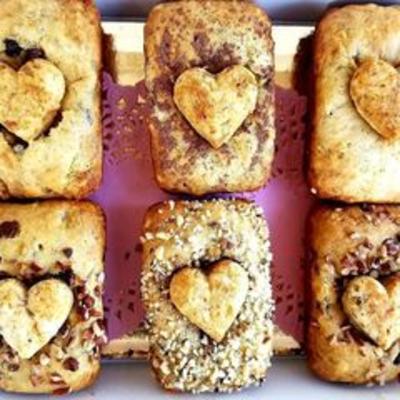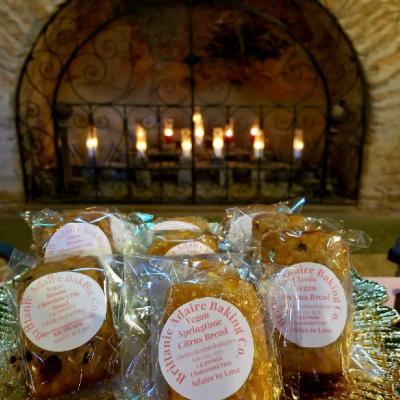 Her vegan baked goods are cholesterol-free and contain enriched flour for their protein. These treats are moist and not overly sweet and made with a cute heart in the middle to represent the love Brittanie puts into making them. It is also to remind others of the love within and around them. Don't forget to stop by her stand this upcoming Forestiere Friday (July 16th) to enjoy these tasty treats made with lots of love!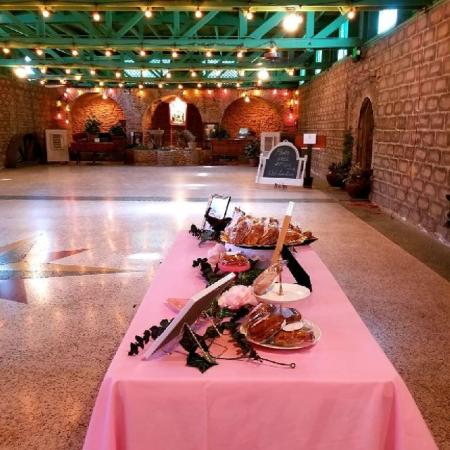 You'll find yourself in awe after perusing through Chaos Pixie's Cabinet's creative and whimsical crafts. These magical and mystical creations that Jade Casselman creates are inspired by her mother and how she used to read to her about unicorns and fairytale-themed books and ideas. Her fascination with the Fae world is brought to life by the crafts she makes.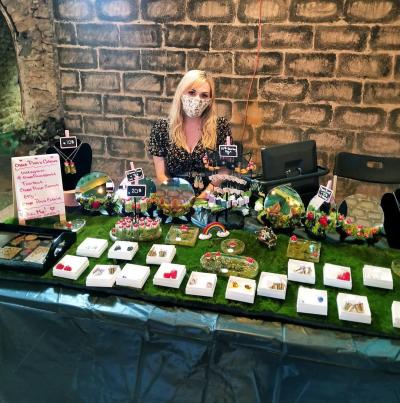 These must-needed fairy chandeliers are small enough to hang from your car's visor. Made with mushroom danglies and daisy flower accents, this cute creation brings a sense of magic during your daily commute. Chaos Pixie's Cabinet will be there this Friday (July 16th) showcasing some of Fresno's finest crafts!
At a previous Forestiere Friday, Magnolias Yarden showed off their talent at the artisan market. Talk about discovering new experiences through tasty and unique flavors, Magnolias Yarden provides just that! Their edible flower treats contain a variety of flowers including pansies, roses, marigolds, sunflowers, daisies, lilac, and much more. To cultivate that botanical lifestyle, Magnolias Yarden uses their creativity to make special treats such as their Botanical Shortbread cookies and their Botanical Lollipops.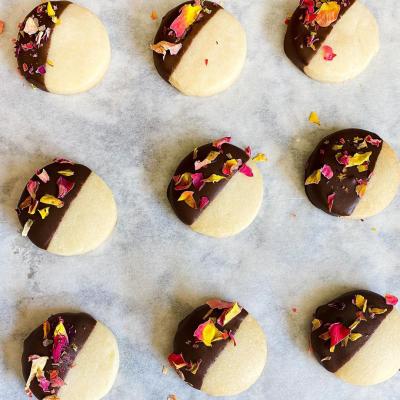 After purchasing some sweet treats and gifts from your very own local talent, you'll be enticed to take even more pictures at every corner of the beautiful and elaborate garden scenery. Walking around the different rooms will transport you to a different world that you never knew existed in Fresno.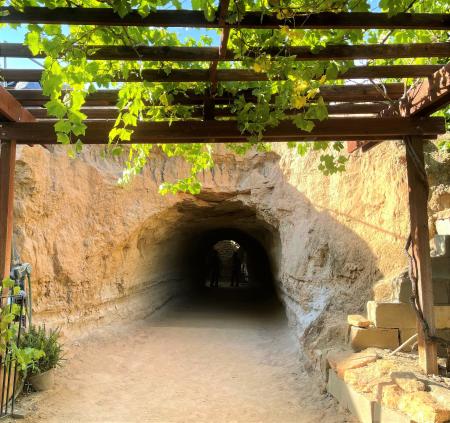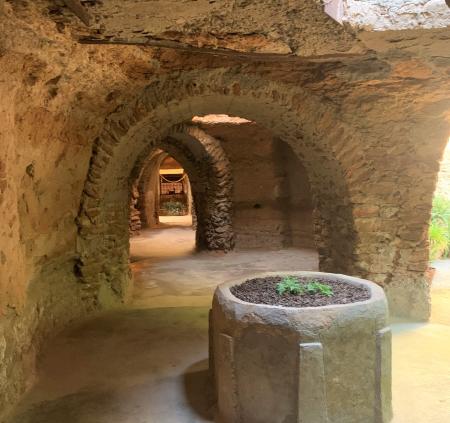 This opportunity of visiting such an awe-inspiring location is a unique experience you won't want to miss! The live music, food, beverages, and artisan market creates a welcoming atmosphere that is paired with an amazing garden scene. You couldn't ask for anything better! 
Invite your friends and head out to the next Forestiere Friday, July 16th. There will be more Forestiere Fridays in the future, but if you're looking for something to do this upcoming Friday, stop by to celebrate a new kind of experience!
Event Information: https://www.visitfresnocounty.org/event/forestiere-friday!/4195/