Fresno County's food truck scene is unlike any other in California. Here, the food truck is part of our culinary culture. You'll find trucks parked on several street corners, offering everything from tacos to Philly cheesesteaks. We've put together a list of a few of our favorite trucks and how to find them: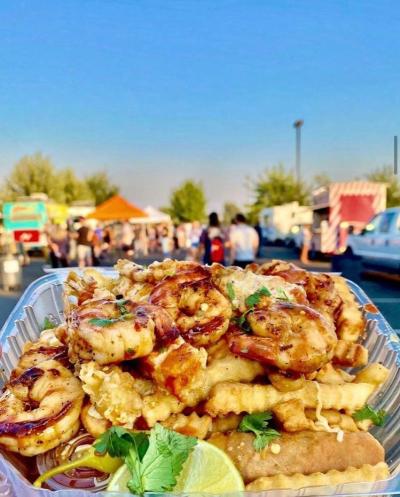 Where's the Food (also known as WTF) is a go-to for comfort fusion food. They offer an assortment of items from buffalo chicken fries and yakisoba covered in asada to surf 'n turf tacos and egg rolls. Each meal bursts with flavor and is so good it'll have you saying, "WTF." You can find their truck by following Where's the Food? on Instagram. 

 Asada Cali Fries Burrito, Asada Yakisoba (specialty item)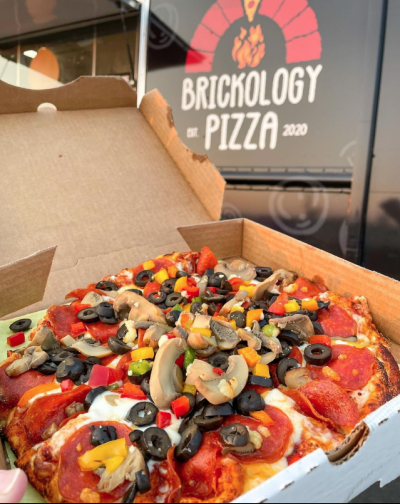 Brickology Pizza uses fresh high quality ingredients to craft their specialty pizzas. The brick oven-style pizza has a crisp crust and are topped with ingredients of your choosing. Order by the slice or get a whole pie! Find their latest location on Instagram. 

 Classic pepperoni, pepperoni + sausage + jalapeño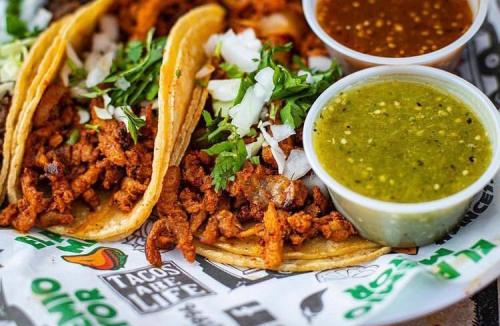 The tacos at El Premio Mayor are legendary, and have the accolades to prove it. The owners have been in the business for more than two decades between their two taquerias and their food truck. They're a champion of Fresno's annual Taco Truck Throwdown festival and were recently awarded Small Business of 2022 for California's District 31. You can find their truck on Instagram. 

Barbacoa QuesaTacos, bacon wrapped burrito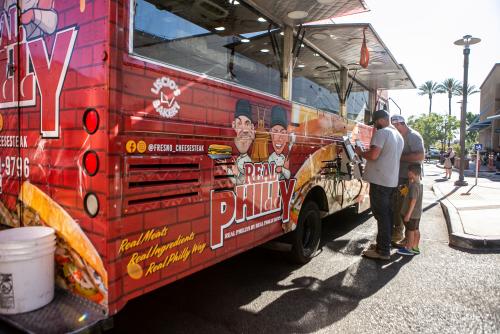 Taste a bite of Philly right here in Fresno County at Real Philly Cheesesteak. Get an authentic Philly Cheesesteak stuffed with beef steak, cheese and grilled onions or try one of their specialty sandwiches. Real Philly also serves loaded fries which are perfectly golden and lathered with cheese, beef and more. Follow them on Instagram to find their next stop. 

Classic Philly, California Philly Loaded Fries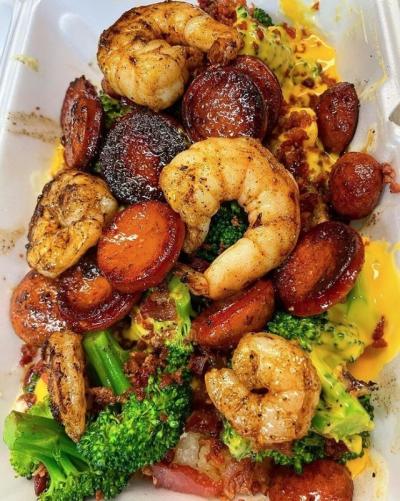 Get Baked 559 isn't serving your average baked potato. These spuds are baked to perfection and stuffed with all sorts of toppings—cheese, bacon, sausage, shrimp—you name it! Find their location by following them on Instagram. 

Loaded Baked Potato, Broccoli Bacon and Cheddar Potato + hot links and shrimp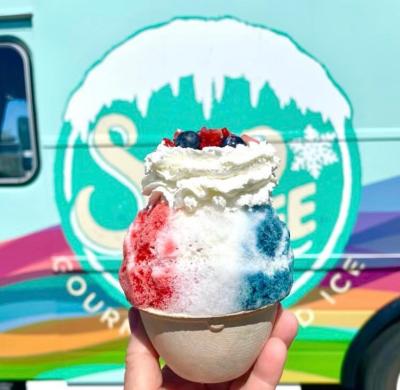 Sno Cafe is run by a Clovis mother and her two daughters who create colorful and flavorful "snoballs." These delicious and perfectly Instagramable cups of "sno" come in a variety of flavors. It's the perfect sweet and refreshing treat. You can find their truck on Instagram. 

The Kuppa Joy, piña colada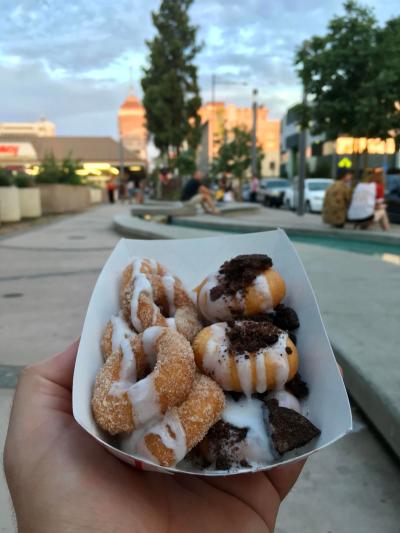 The mini donuts from The Rolling Donut are a bundle of sweet deliciousness you didn't know you needed. The donuts are crisp and topped with an assortment of flavors from chocolate sauce to Fruity Pebbles cereal. See where they're rolling to next by following them on Instagram. 

Cinnamon sugar, cookies and cream