Start off the New Year by celebrating Art Month in Fresno County! Artisan makers and their entrepreneurial spirit are what make the area a great place to find unique, handmade goods. Here are some of the top artisan stores to shop during your visit: 
Location: River Park Shopping Center, 7786 N Blackstone Avenue, Fresno, CA 93720
See art created by local artists on display at River Park's Art Groove Gallery. The gallery opens on the third Thursday of every month for ArtHop. Enjoy their creations and shop everything from prints, canvas pieces, hand-drawn stickers and more! Click here to find their schedule. 
Location: 100 W Shaw Avenue, Fresno, CA 93704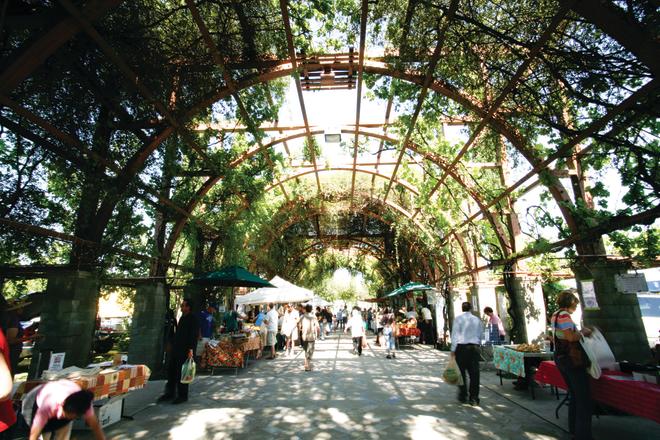 Visit the Vineyard Farmers Market, a local market where vendors not only sell fresh produce but artisan foods too! The market opened in 1980 and since then has been a great place for local creators and growers to share their products with the community. Vineyard Farmers Market is open Wednesdays from 2 pm to 5 pm and Saturdays from 7 am to 12 pm. 
Location: Shop online. 
Shop laser engraved items and hand carved goods at Little Valley Goods. The shop is owned and operated by Clovis East High School student Patrick Palmer, who got the idea the Future Farmers of America (FFA) program. Palmer creates custom pet collars, earrings, cutting boards, and more. Shop Little Valley Goods online. 
Location: Old Town Clovis, 516 5th Street #101, Clovis, CA 93612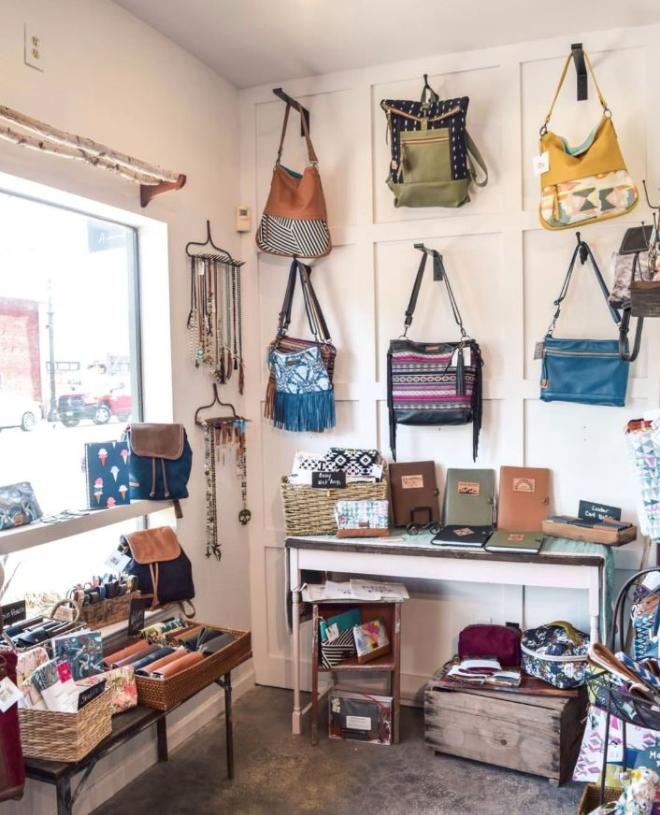 Find items from some of Fresno County's most beloved artisan creators at the Foundry Cooperative in Old Town Clovis. The shop hosts various artists showcasing their one-of-a-kind pieces and holds workshops throughout the year. You're sure to find something new with each visit! The shop is open Tuesday through Saturday from 10 am to 5 pm. 
Location: 497 Clovis Avenue STE #202, Clovis, CA 93611
Find handmade soaps, bath bombs and lip scrubs at SoapCute California. The Clovis shop offers a great selection of artisan soaps in store and also sells items online. Find their store hours here.
Location: Old Town Clovis, 421 1/2 Pollasky Ave. Clovis, CA 93612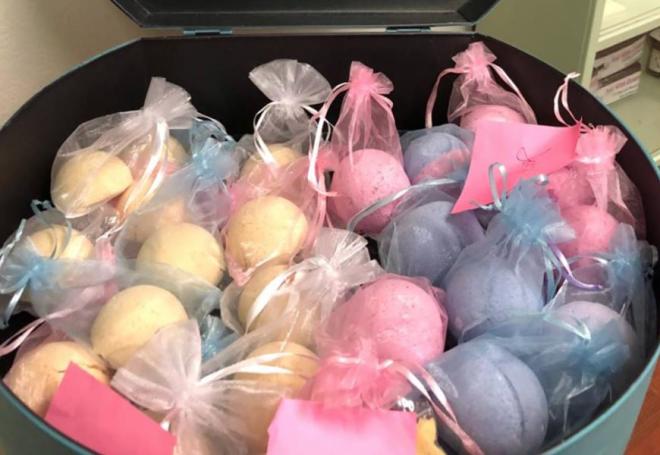 Explore some of the incredible products being created at Just My Essentials. The shop offers hand made hair oils, scrubs, soaps, shower steamers, custom candles and more for all. The owner Chanel also runs a blog on her website with self-care tips. Find their store hours here.
Location: Shop online. 
Tagua Fair Trade is a non-profit that offers products created by artisans from around the world right here in Fresno. From hand-woven baskets, blankets and jewelry, you can shop unique items all while making a difference. 
Location: Tower District, 1474 N Van Ness Avenue, Fresno, CA 93728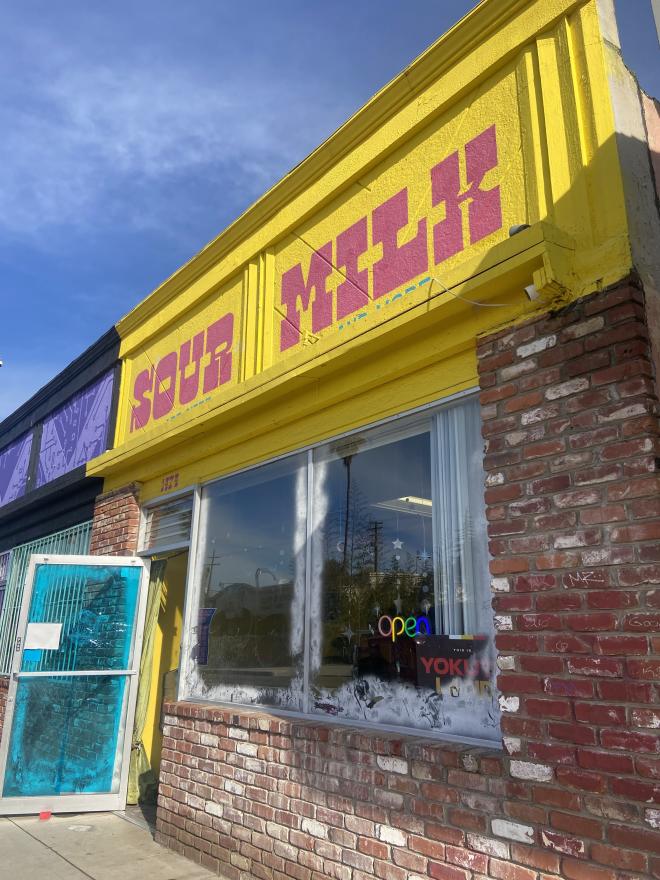 Sour Milk in Fresno's Tower District offers handcrafted creations from local artists and business owners in one spot! The shop is open Wednesday through Sunday from 12 pm to 5 pm. 
Location: 433 Pollasky Avenue, Clovis, CA 93612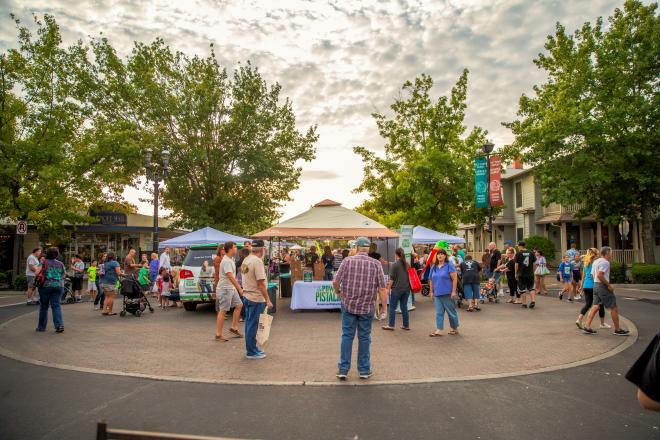 Discover more artisan goods and foods each week at the Old Town Clovis Farmers Market. The market is open year-round on Saturdays from 9 am to 11:30 am. Dates and hours are extended during the summer months and also showcases local musicians for Friday Night Live Music. 
Location: 5368 N Chestnut Avenue, Fresno, CA 93740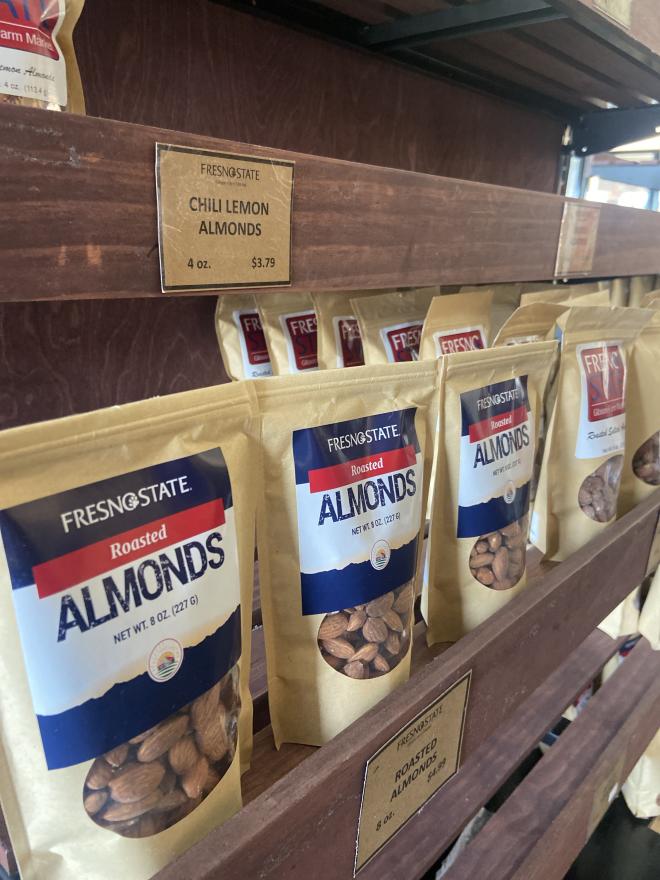 Pick up seasonal fresh produce, nuts, wines and ice cream at the Gibson Farm Market across from Fresno State. The shop holds products produced and packaged by Fresno State students. Find their store hours here.