Who's ready for a snow day? The latest storm has turned the Fresno County mountains and nearby national parks into winter wonderlands! After a day on the slopes at China Peak and exploring Yosemite, Sequoia and Kings Canyon National Parks, you can expect some fun ways to warm up in Fresno and Clovis with these perfect post-snow day itineraries: 
Warm Up with a Hot Drink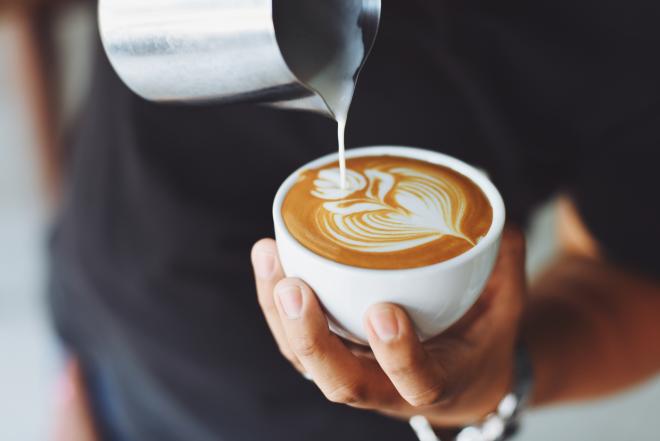 Whether you're a coffee fan, tea drinker or hot cocoa lover, there's nothing like curling up in a cozy booth with a warm drink in hand. Try one of the seasonal drinks being brewed up at the Kuppa Joy Grand Coffee House in North Fresno. The shop has warm and sleek atmosphere with plenty of booths, tables and even some outdoor seating. Collect Coffee Bar near Fresno State is open later in the evenings and serves hot chocolate packed with flavor, delicious teas and coffee. For those who don't mind a cold drink on a cold day, the 1920 Tea Club in Northwest Fresno has an artsy, urban vibe and serves various Boba teas, coffees and food.
Grab a Cocktail or Glass of Local Craft Beer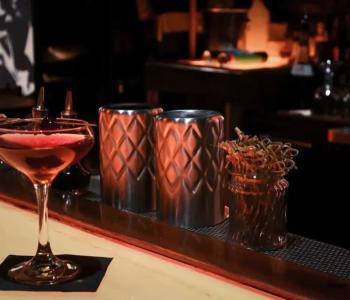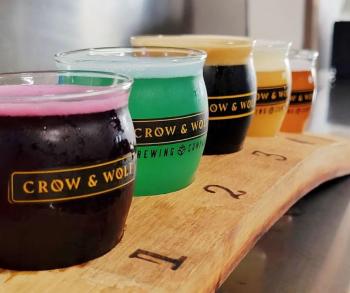 For a boozy warm-up, check out the many craft cocktail bars and breweries located across Fresno and Clovis. The Modernist in Downtown Fresno has a chic vibe. Try one of their tried-and-true cocktails like their spicy margarita or check out the new drinks they're pouring. Lucy's Lounge in the Tower District is cozy cocktail bar that's even connected to a pizza parlor! Order a pizza from Mama Mia's and enjoy jazz music and drink inside Lucy's. Craft beer lovers will always find an inviting atmosphere at BarrelHouse Brewing. The warehouse is equipped with plenty of heaters and often has live music. Or head out to Crow and Wolf where you'll find seasonal beers, including a black lager and peanut butter and cocoa-flavored porter, ciders and seltzers. The brewery also occasionally hosts food trucks in their beer garden. Try any local beer on tap at the Industry Tap Union. The tap house has plenty of seating, TVs and board games to pass the time while you sip!
Grub on Warm Comfort Food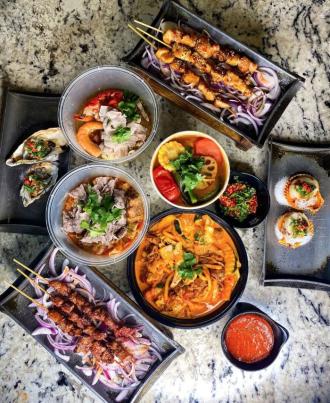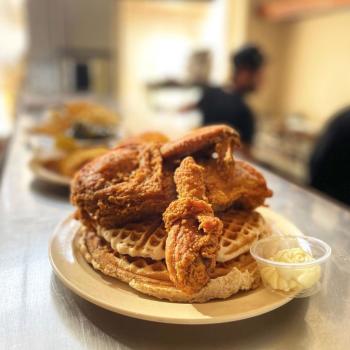 There's something about pizza that just warms the heart! Grab a slice or other pastas at Luna's Pizzeria and Italian in Old Town Clovis. Try Chef Paul's Cafe in Fresno's Chinatown, a local favorite where you'll find creamy mac and cheese, hot oxtails, fried chicken and waffles and so much more. Share a hotpot from J Pot in North Fresno. These Chinese hot pots come with various meats, noodles, rice and fill up on more bites like their meat skewers and edamame. If you're looking for food trucks, you can't miss the monster baked potatoes being created by Get Baked 559. Hot spuds topped with melted cheese, meat and more! Or stop by Union Jack's Pasty Shack, warm pastry pockets filled with meats, potatoes and veggies. 
Get Cozy at the Movies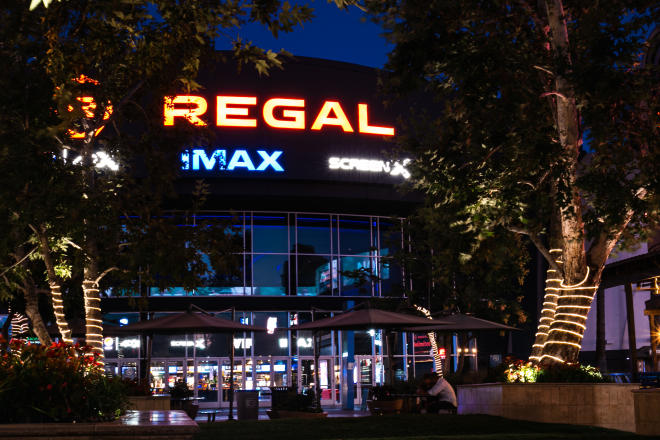 Bundle up and check out the latest movie releases at any of Fresno and Clovis' top-tier movie theaters: 
Sierra Vista Cinemas 16, 1300 Shaw Ave, Clovis, CA 93612
Maya Cinemas Fresno 16, 3090 E Campus Pointe Dr, Fresno, CA 93710
Regal Fresno River Park, 250 Paseo Del Centro, Fresno, CA 93720
Regal Marketplace at El Paseo, 6455 N Riverside Dr, Fresno, CA 93722