You'll feel right at home at Tamale Mama in Fresno's Chinatown. Owner Cristina Leon has been cooking all her life but recently decided to share her talents with the world. She began selling tamales right from her driveway in Fresno. Her son Ruben Vasquez would film it all and post it to TikTok. Soon after, she started getting noticed by people from all over the world. Her TikTok account went viral, and lines of people wanting her food stretched through her neighborhood. 
In early 2023, Leon opened up her very own restaurant called Tamale Mama with the help and encouragement of her son Ruben. 
"He said, 'Mom, you have a blessing in your hands. You cook well and everyone likes your food. Why don't you do something with that?'" she said. "[I said] 'You know what, I'm a little bit scared. It's scary to start something new. Let's do it. Let's try it.''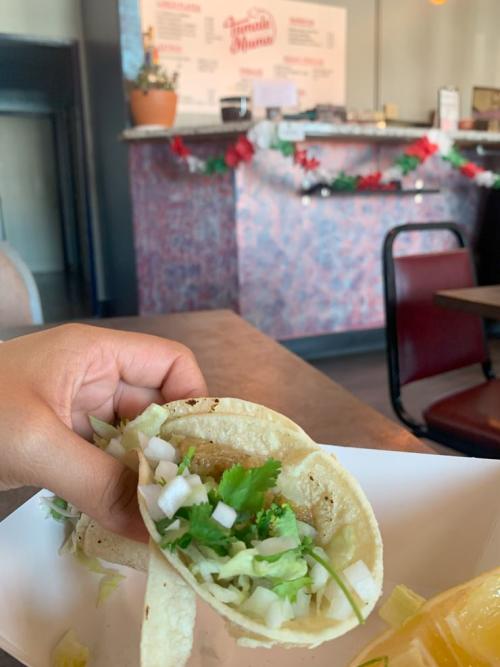 Leon works hard with her team in the kitchen, preparing meals for her guests just as she would for her own family. If you're looking for homemade tamales year-round, you'll find some of the best at Tamale Mama. The masa, which is dough made up of corn, is kneaded every day, spread on a corn husk, and then cooked in a traditional pot. There are three different flavors that go inside their tamales. You can get red pork, green chicken, or jalapeno with cheese. You can order by the dozen and half a dozen. 
When you walk in, you'll feel right at home. Traditional Mexican music fills the restaurant as you're greeted by a super friendly staff. Tamales are at the heart of her restaurant, but her menu also features burritos, tacos, nachos and pozole. 
"I love pozole. I could eat pozole every day, and I never get tired of it," she said. 
You can't miss trying her Tamazole—a tamale topped with pozole. The dish is bursting with flavor and it's a favorite among customers. You can also try the Ruben Burrito which is a burrito with a tamale inside the middle.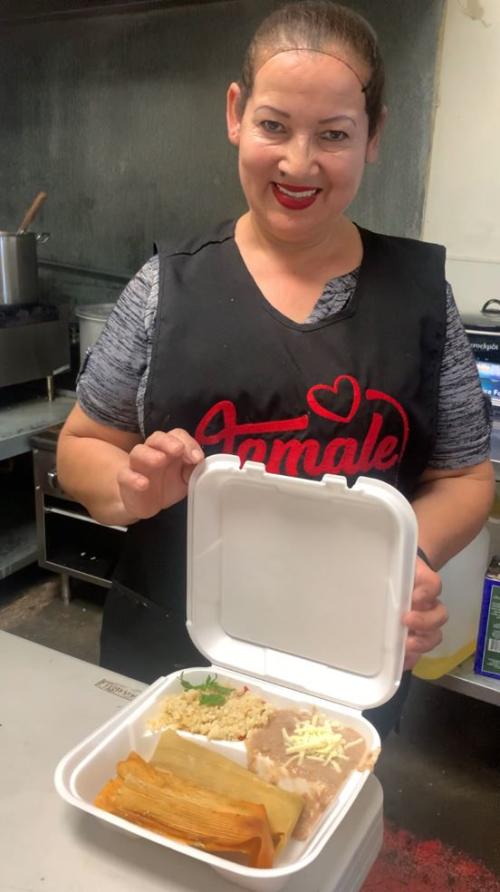 Try the agua frescas—a refreshing water-based drink with fruit. A popular choice is their chia cucumber lime agua fresca. There is also a coffee bar set up for all your coffee needs.  A must-try latte is their horchata latte which has the famous rice milk drink mixed with coffee.
"It's exactly what I wanted. What I'm doing here is I want to make sure she's well set. I was able to help her make her dreams come true," her son, Ruben, says.  "Whatever happens… we've left her mark on the world." 
Cristina's Fresno County Favorites