Summertime is in full swing in Fresno County! From Fresno water parks to a day at Shaver Lake, there are plenty of fun ways to stay cool as those temperatures warm up!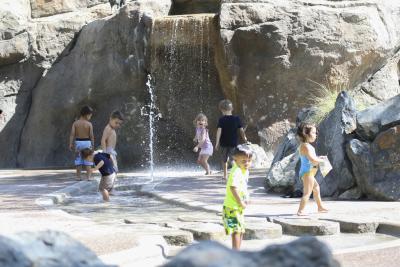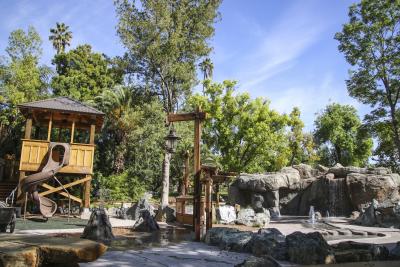 Let the kids splash around at Wilderness Falls inside the Fresno Chaffee Zoo! The play area has fountains, splash pads and more to keep your kiddos cool. All water features are on from 10 am to 4 pm each day. 
Location: Fresno Chaffee Zoo, 894 W Belmont Avenue, Fresno, CA 93728
Price: Free with Zoo admission: $14.95 for adults and $8.95 for children (ages 2-11). Children 1 and under get in free.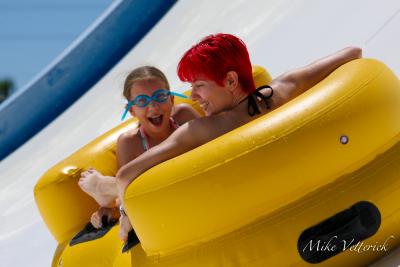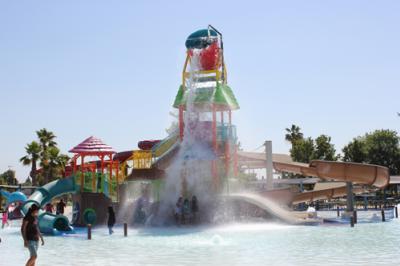 Grab your goggles and sunscreen and head out to our local water parks and splash pads. You can visit the Island Water Park in Fresno or Wild Water Adventure Park in Clovis. Both parks feature water slides, splash zones and lazy rivers. You can stop by the splash pads open at various Fresno parks. 
Locations: 
Island Water Park, 6099 W Barstow Avenue, Fresno, CA 93723
Wild Water Park, 11413 E Shaw Avenue, Clovis, CA 93619
Dickey Playground (Splash Pads), 50 N Calaveras Street, Fresno, CA 93721
Martin Ray Reilly Park (Splash Pads), 750 N Chestnut Avenue, Fresno, CA 93727
Melody Park (Splash Pads), 5935 E Shields Avenue, Fresno, CA 93727
Figarden Loop Park (Splash Pads), 4265 W Figarden Drive, Fresno, CA 93722
Mosqueda Community Center (Splash Pads), 4670 E Butler Avenue, Fresno, CA 93702
Inspiration Park (Splash Pads), 5770 Gettysburg Avenue, Fresno, CA 93722
Vinland Park (Splash Pads), 4695 E Gettysburg Avenue, Fresno, CA 93726
Todd Beamer Park (Splash Pads), 1890 E Plymouth Way, Fresno, CA  93720
Prices:
Island Water Park: General Admission is $39.99, Junior Admission is $29.99
Wild Water Park: Varies by Calendar Date
Splash Pads: Free
  
Take a short trip up to Yosemite, Sequoia and Kings Canyon National Parks. Each park is located only 90 minutes from Fresno/Clovis and temperatures are slightly cooler in the mountains than on the Valley floor. While you're there you can sit beneath gigantic trees, paddleboard and canoe in lakes and hike near the flowing rivers and rushing falls. 
Prices: 
Yosemite: Entrance fee is $35 per vehicle. Reservations are required from May - September 
Sequoia: Entrance fee is $35 per vehicle. 
Kings Canyon: Entrance fee is $35 per vehicle.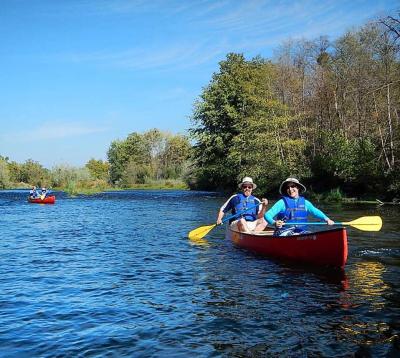 Kayak tours along the San Joaquin River are perfect for taking in the sights and sounds of the riverine and escaping the heat! The San Joaquin River Parkway and Conservation Trust, Inc. offer morning and day tours that include a nature walk and sunset tours that conclude with a nighttime hike. All participants must 12 years or older. 
Location: 11605 Old Friant Road, Fresno, CA 93730
Price: Varies by tour choice. Reservations are required.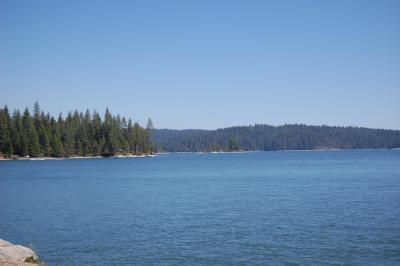 It's not summer without a lake day! Head up to Shaver Lake for jet skiing, canoeing, wakeboarding, swimming and more! Enjoy the beautiful views of the lake surrounded by thick pines of the Sierra National Forest. 
Price: Equipment rentals vary at Sierra Marina Boat Rentals. Shaver Lake Launch Ramp is free and open to the public. 
The inside of Boyden Canyon sits at 55°F year-round—a perfect cool-down experience in the middle of summer! You'll walk through the cavern, seeing various mineral formations such as stalactites, flowstone, pendants and more. On your way to cave, you'll take a short hike with incredible views of Kings Canyon National Park. 
Location: Sequoia National Forest, 18 Miles East of Grant Grove, Kings Canyon, CA 93633
Price: Varies on time of week between $16 to $22.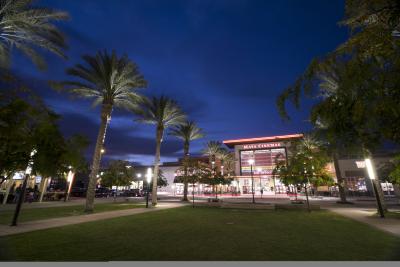 Kick back, grab some popcorn and enjoy a new movie at Maya Cinemas in Fresno. The theater offers discounted tickets ALL DAY on Tuesdays. 
Location: 3090 E Campus Pointe Drive, Fresno, CA 93710
Prices: $5.50 per ticket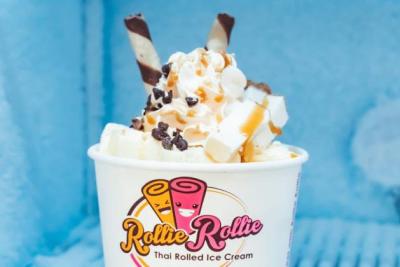 Summertime calls for ice cream! Try the Thai rolled ice cream being served up at Rollie Rollie in Clovis. Pick your ice cream flavor, toppings and watch how they roll it into a cute creation! Rollie Rollie also offers Boba tea! 
Location: 1840 Herndon Avenue Ste 104, Clovis, CA 93611
Prices: Regular Bowls are $7.95 and Kids Bowls are $6.59.