Get ready to explore Fresno County with some tips given by a local! This month's staff pick suggestions will have you feeling like an expert as you choose where to go for a delicious meal or plan a day out. Meet Hayley, our Marketing and Communications Manager! She loves finding the best local spots to grab a bite to eat and attending Fresno County events. Here are some of her recommendations for while you're here: 
Hayley's Favorite Places to Eat: 
Like we said, Hayley LOVES trying new restaurants so having her pick just one as her favorite wouldn't be right. She was able to narrow it down to two restaurants and a food truck that you definitely have to check out! 
Location: 1025 E Herndon Ave #106, Fresno, CA 93720
Hayley loves Phoenician Garden, and it's one of the places she always brings her family when they're in town. It's a family-owned restaurant, and the owner, Mo Hmaiden, crafted dishes inspired by his childhood in Lebanon and his learnings while working in a Greek restaurant. Hayley likes to order the falafel and hummus for the table to share, and her go-to main dish is the beef kabob (be sure to ask for extra garlic sauce!). 
Hours: Mon-Sat, 11 am – 9 pm, Sun, 11 am – 8 pm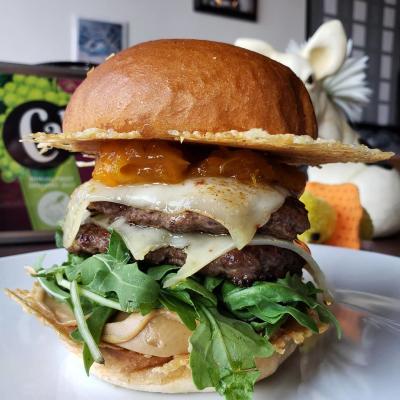 Location: 1154 Broadway St, Fresno, CA 93721
Libelula takes ingredients grown right in Fresno County to craft delicious meals. This farm-to-fork eatery is located by the Crest Theatre in Downtown Fresno and is always changing its menu with the season. Hayley's favorite dishes are the yakisoba and BBQ Bacon Burger. 
Hours: Tues-Thurs, 9 am - 3 pm; Friday & Saturday, 9 am - 7 pm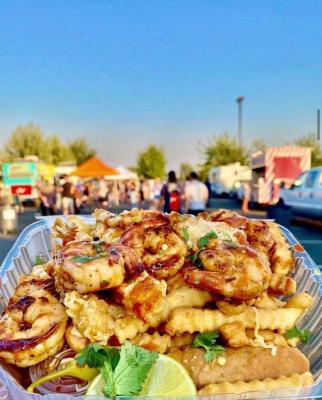 Hayley's favorite food truck is Where's the Food Fresno. This truck is the pinnacle of fusion food. You can get birria fries, pizza fries, grilled shrimp and white rice, asada burritos — and every meal comes with an egg roll. Hayley's favorite is when the asada yakisoba is on special. Where's the Food Fresno can often be found at local breweries or at a Fresno Street Eats event. Follow them on Instagram to get their next location. 
Hayley's Favorite Spot for Sweets: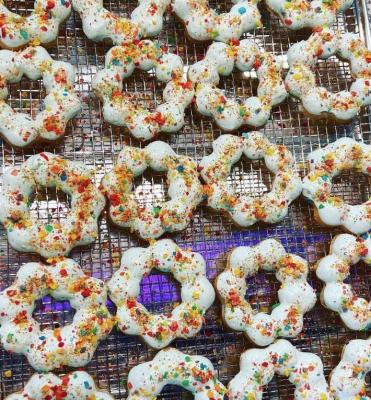 Location: 4832 E Butler Ave, Fresno, CA 93727
When it's time for something sweet, Hayley loves to visit Mochilious, where they specialize in mochi donuts—a fusion of Japanese mochi and American donuts! Her favorites are the strawberry and pistachio donuts. The donut is denser than a traditional American donut, and it's topped with sweet frosting. The owners love to switch up the flavors with each season, so you'll be sure to get something new each time you stop by! The shop also offers boba and Korean corn dogs. 
Hayley's Favorite Craft Cocktail Bar: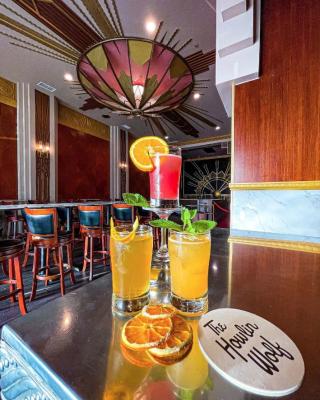 Location: 920 E Olive Ave, Fresno, CA 93728
Hayley's go-to cocktail bar in Fresno County is The Howlin Wolf in Fresno's Tower District. She loves the atmosphere of this 1920s art deco bar, and how welcoming the bar staff is to customers. It's a great place to grab a drink with friends and enjoy live music. Hayley's favorite drink is the New York Sour—it's made using the Dark Horse seltzer from local brewery, Crow and Wolf, and tastes just like a sour patch kid. 
Hours: Mon 3 a.m. – 11 a.m. Tues & Wed 3 p.m. – 12 a.m. Thurs-Sat 3 p.m.–1:30 a.m. Sun 3 p.m.– 12 a.m.
Hayley's Favorite Events: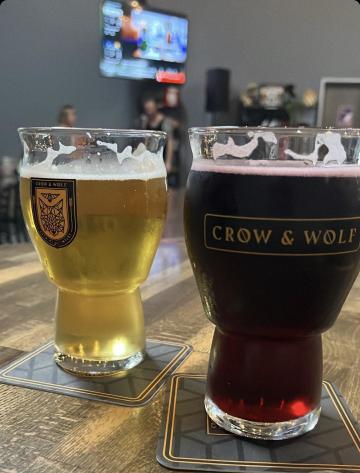 Hayley loves checking out the monthly events at various local breweries in Fresno County. Her favorite events are Tacos, Brews, and Jams at Tioga Sequoia Brewing Company. You get great tacos, delicious brews and to hear local musicians jam. She also loves Trivia Night at Crow and Wolf—her team never wins, but she still loves it!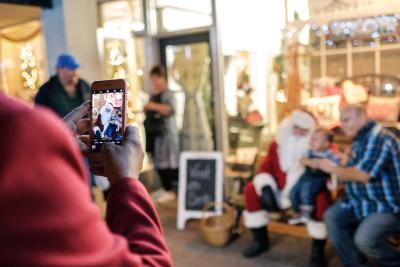 Hayley's favorite annual event is One Enchanted Evening. Each year, Old Town Clovis kicks off the holiday season during the event. All the shops are decorated with twinkling lights and holiday decor, and locals can head out to start their Christmas shopping. There are also horse-drawn carriage rides available! 
Hayley's Favorite Season in Fresno County: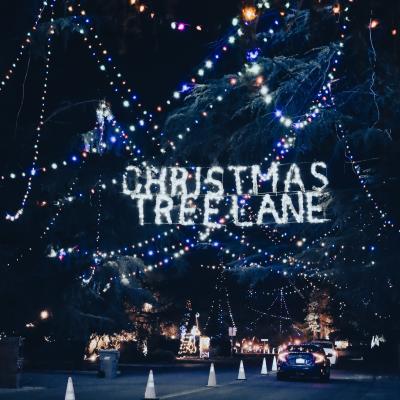 Winter is Hayley's favorite time in Fresno County. While temperatures are still cool, she loves that you're still able to enjoy sitting with friends at a local beer garden. She enjoys the holiday lights in Fresno County, especially driving down Christmas Tree Lane. 
Hayley's Favorite Outdoor Spot: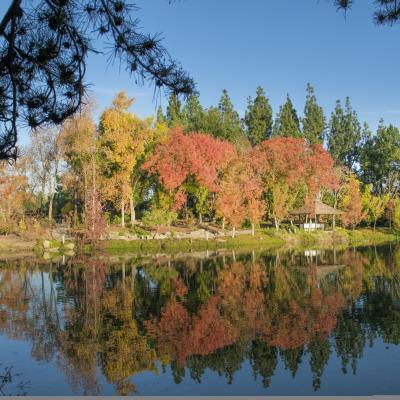 Hayley will be the first to admit she's not the biggest fan of spending time outdoors, but she does love spending time at the Shinzen Japanese Friendship Garden in Woodward Park in Fresno, and seeing the plants change with the season