No trip to Fresno County is complete until you've visited Old Town Clovis—a charming western-themed downtown, home to several locally-owned shops, restaurants and a vibrant nightlife. Immerse yourself in the neighborhood to discover the unique businesses and learn about the area's fascinating past. Be sure to check out these spots as you explore: 
Location: 401 Pollasky Ave, Clovis, CA 93612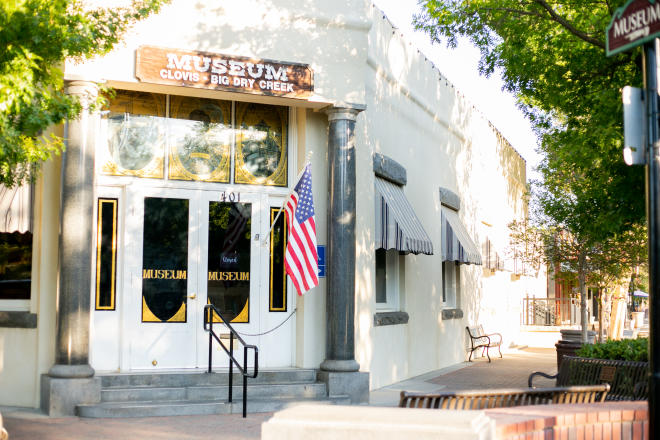 Learn about Clovis' rich history as you go through the Clovis Big Dry Creek Museum. The museum is located in what was once the first bank in Clovis. See historical photos of Clovis, artifacts and archives, a room honoring local veterans, memorabilia belonging to Ken "Festus" Curtis of Gunsmoke (who retired in Clovis) and a piece of the Shaver Lake-Clovis flume (which used to transport lumber and water from the Fresno County foothills down to the Valley floor). The museum is run by volunteers who care about sharing a piece of their community's history with all who visit. 
Location: 808 4th St, Clovis, CA 93612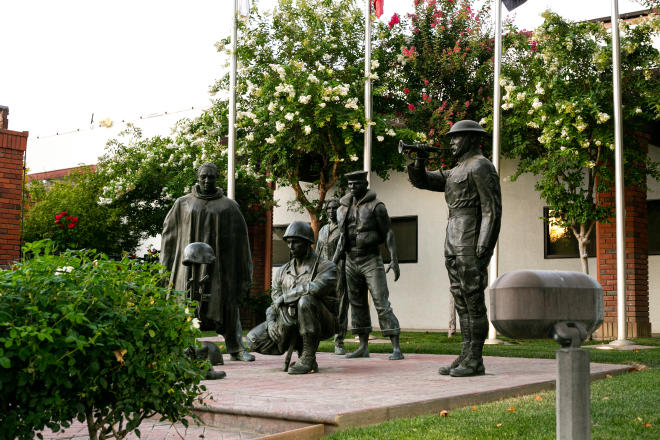 In Clovis' Veterans Memorial District, you'll learn about the city's dedication to honoring veterans an how that spirit has remain in Clovis' foundation since its early beginnings. Stop by the Clovis Heritage Museum where you'll learn about the start of the city's cherished traditions, including the Clovis Rodeo, and how U.S. service members from the community stood up in times of adversity to make the ultimate sacrifice for our country. 
Location: 748 Rodeo Dr, Clovis, CA 93612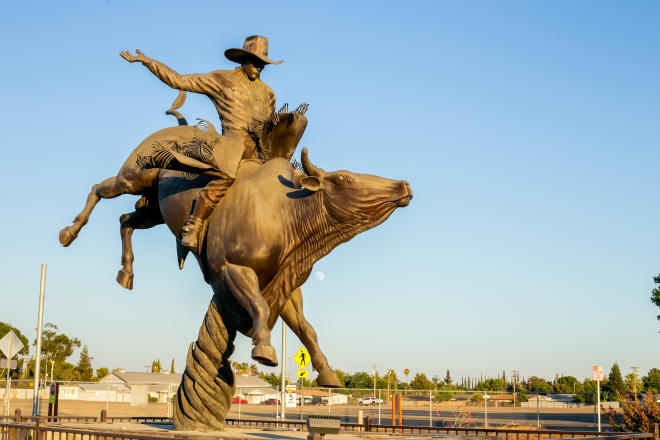 Outside the Clovis Rodeo Grounds is a statue paying tribute to an iconic bull rider and a legendary moment in rodeo history. The statue depicts Lane Frost, a champion bull rider who rode the famous bull, Red Rock, for a full 8 seconds—a feat that hadn't been accomplished by any other rider. The statue was dedicated in 2014, and has been a place where rodeo fans can pay their respects to a legend of the sport. 
Antiquing 
Calling all antique shoppers! Old Town Clovis is home to various antique shops that offer everything from records, vintage dinnerware, jewelry, comic books, sports memorabilia and more! Discover old treasures at the Clovis Antique Mall, Fifth Street Antiques and Good Ol' Days Antiques. Find a full list of shops here. 
Dining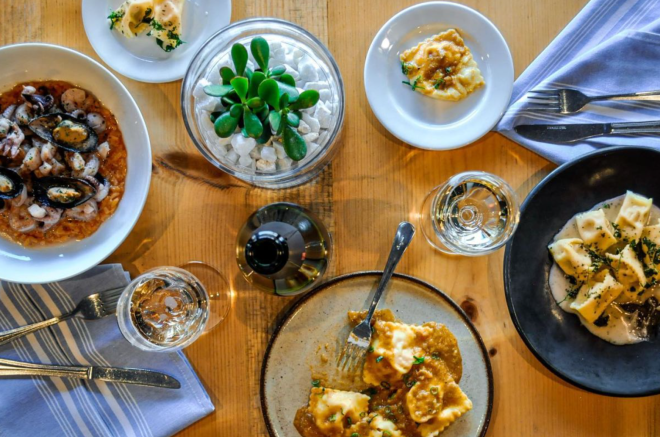 All this exploring is sure to work up an appetite! Get a taste of Old Town Clovis' delicious dining options. Customers call The Craft House a hidden gem in Clovis; the restaurant serves specialty burgers and offers vegan options. You'll leave House of Juju with a full tummy and heart! The eatery offers delicious gourmet burgers and wraps, but it's their service and family-like culture that has made it a staple spot in Old Town. Enjoy a fine dining experience at Trelio Food & Wine. The restaurant puts their own twist on pasta and has a great selection of wines. Find more restaurants in Old Town Clovis here.