Calling all history buffs! Fresno County has a rich history that our community continues to keep alive to this day. Discover the county's heritage and historical architecture when you visit these spots: 
Warnors & Frank's Place
Location: 1400 Fulton St, Fresno, CA 93721
Say hello to the crown jewel of Downtown Fresno. The Warnors Theatre has quite the history! It was built in the 1920s and was once owned by the Warnor Brothers. The theater has a one-of-a-kind design, and is home to one of the loudest symphonic organs in the United States — and it still works to this day. Warnors Theatre has hosted many legendary entertainers from Elvis Presley, Marilyn Monroe, Sammy Davis Jr., Frank Sinatra and AC/DC. The theater is also connected to a large ballroom and retro bar, which is open each month during Art Hop. Learn more about the theater and see upcoming shows here. 
Kearney Mansion
Location: 7160 W Kearney Blvd, Fresno, CA 93706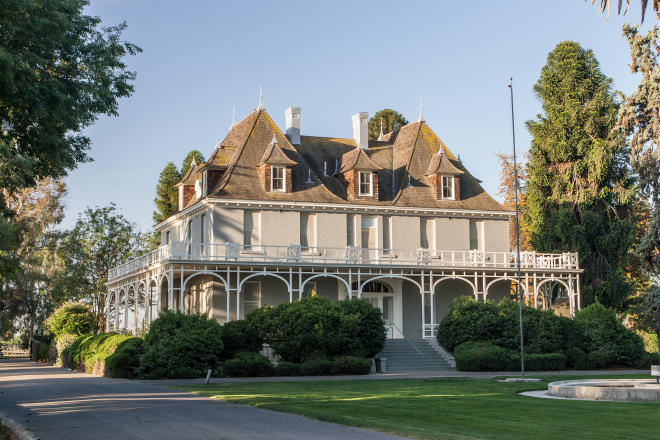 Learn about M. Theo Kearney, the Raisin King of California! See how he developed what was then called the Fruit Vale Estate on hundreds of acres of Fresno County land and how his entrepreneurial spirit dug the roots for the county's vast agricultural footprint. Tour his mansion or have a picnic and explore the remaining 230 acres of his estate park full of magnificent trees and landscaping. The historical museum is also now home to the Fresno County Historical Society. Book at tour here.
Tower Theatre
Location: 815 E Olive Ave, Fresno, CA 93728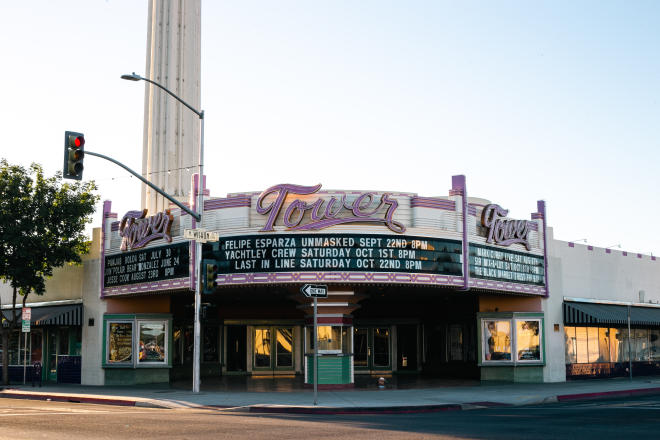 The Tower Theatre anchors Fresno's most artistic neighborhood — the Tower District! It opened in 1939 as a movie theater, and was Fresno's first suburban cinema. The theater has a 1930s art deco-style architecture and design. Now, it hosts several entertainers throughout the year, including comedians, singers, theater groups and more! Be sure to stop by the theater at night when its bright neon lights come to life! Learn more about the theater's history and upcoming shows here. 
Meux Home
Location: 1007 R St, Fresno, CA 93721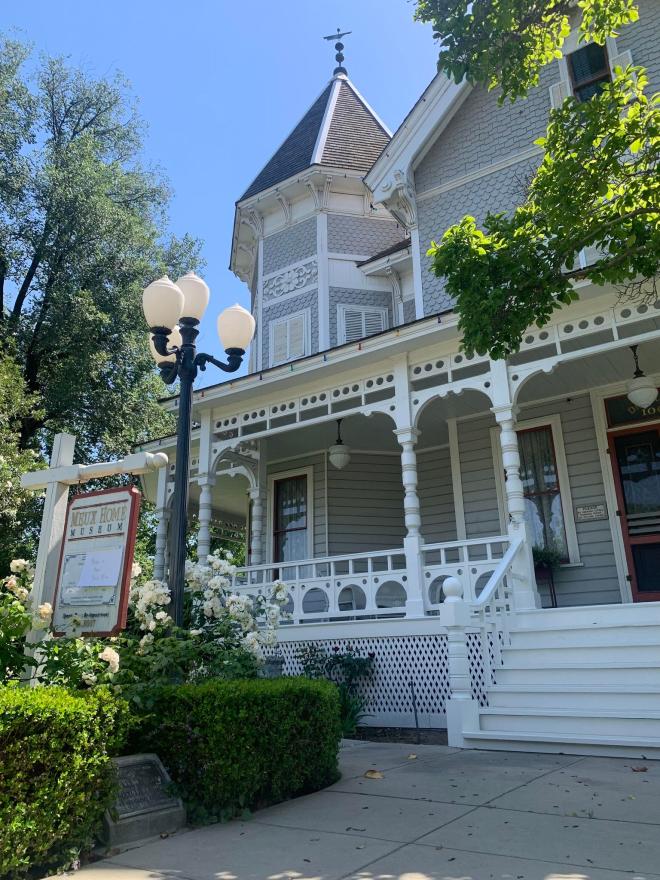 Step back in time and explore this Victorian home right in the heart of Downtown Fresno! The Meux Home has been standing tall since 1888 and was once the home of Dr. Thomas Richard Meux, a prominent doctor in Fresno County. Tour his 16-room family home and see furniture and artwork from the period. The museum also hosts special candlelit tours during Halloween. Purchase tickets here.
William Saroyan House Museum
Location: 2729 W Griffith Way, Fresno, CA 93705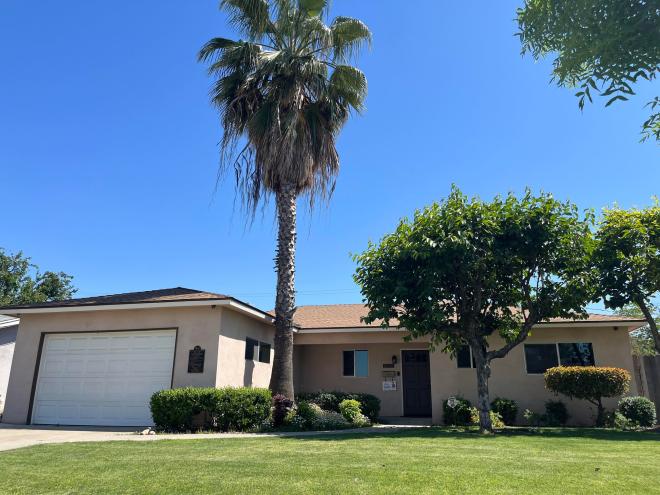 Walk through the home that once belonged to legendary writer and Fresno native, William Saroyan. The house is divided into two exhibits, each artistically displaying the life and work of the well-known novelist and playwright. The first exhibit features drawings, sketches, book covers and photographs that are illuminated by colorful light sensors that follow visitors through the room. The second exhibit features a 3D holographic projection for William Saroyan along with personal items from his life, including a furniture, clothing and a typewriter. Get tickets here. 
Clovis - Big Dry Creek Museum
Location: 401 Pollasky Ave, Clovis, CA 93612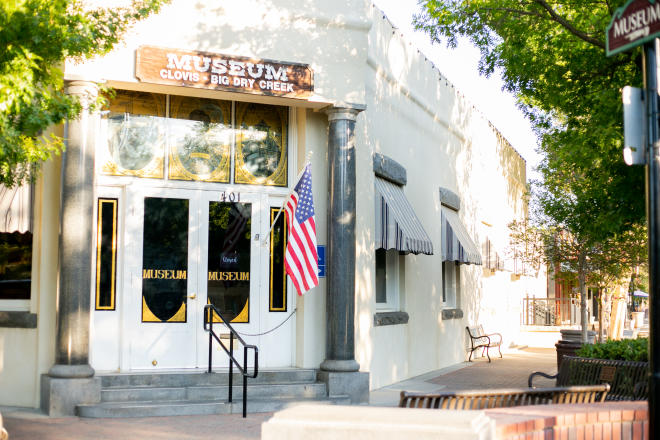 Learn about Clovis' rich history as you go through the Clovis Big Dry Creek Museum. The museum is located in what was once the first bank in Clovis. See historical photos of Clovis, artifacts and archives, a room honoring local veterans, memorabilia belonging to Ken "Festus" Curtis of Gunsmoke (who retired in Clovis) and a piece of the Shaver Lake-Clovis flume (which used to transport lumber and water from the Fresno County foothills down to the Valley floor). The museum is run by volunteers who care about sharing a piece of their community's history with all who visit. Learn more here.
Forestiere Underground Gardens
Location: 5021 W Shaw Ave, Fresno, CA 93722
Discover the Forestiere Underground Gardens, a home hand-carved underground in the early 1900s by Italian immigrant and citrus farmer Baldassare Forestiere. As you walk through the gardens you'll see how Forestiere used nothing but farm tools and his imagination to create this beautiful underground wonder. In the summer, the gardens have their own microclimate that make the tunnels 10-20 degrees colder than the surface level. Book at tour here. 
Historic Peerless Building 
Location: 1755 Broadway St #105, Fresno, CA 93721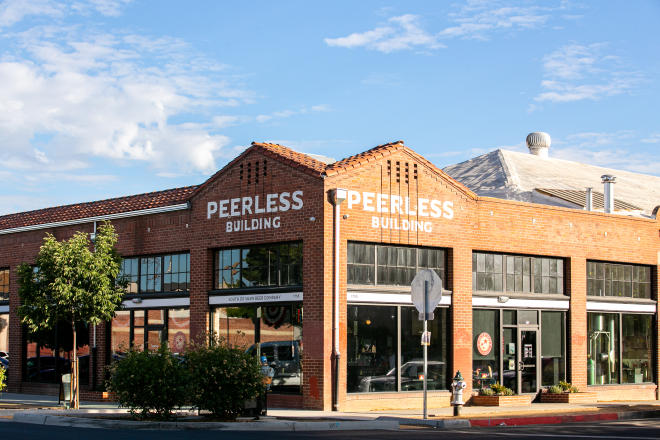 What was once a manufacturing building belonging to Peerless Pump Company is now home to some of Fresno's small business owners and entrepreneurs. The industrial building was revitalized in 2018, and now has a brewing company, retail stores and other offices. Sit inside this historic building that was part of Fresno's beginnings for a glass of locally brewed craft beer at the South of Shaw Beer Company. The brewery also serves artisan pizza and hosts trivia nights. You can also shop local at the Shop at KLSD, an artisan collective store.  
Pacific Southwest Building
Location: 1060 Fulton Mall, Fresno, CA 93721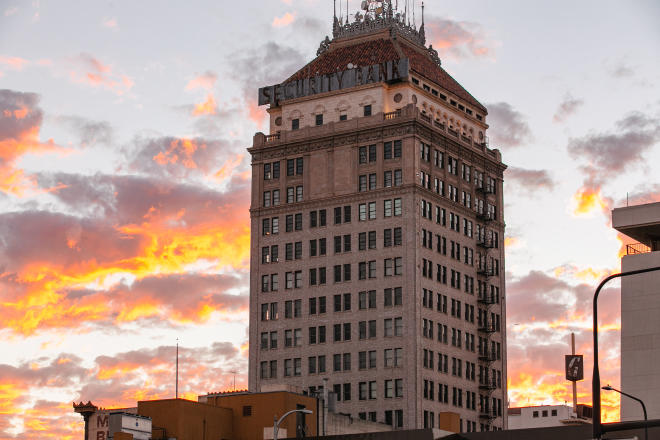 You can't miss the iconic Pacific Southwest Building as you drive into Fresno. The building is a beacon for the Downtown Fresno neighborhood and the city. Completed in 1925, it was the most expensive building constructed in that decade, and it remains the tallest building between San Francisco and Los Angeles. Today, it's home to offices, apartments and Fresno's only rooftop bar, Quail State. Learn more here. 
Reedley Opera House
Location: 1060 Fulton Mall, Fresno, CA 93721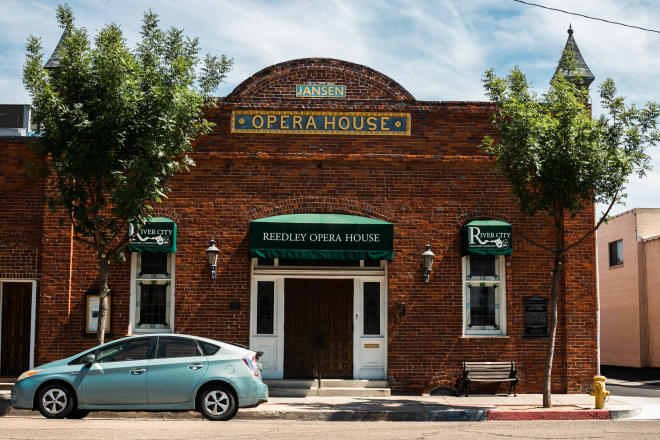 You can't skip a visit to the historic Opera House in Reedley. The theater was built in 1903, and was the heart of entertainment in the city. It was saved from demolition in the 1970s, returning as the beloved theater it once was, hosting live performances. Today, Reedley's River City Theatre Company operates their dinner theater in the historic opera house. Discover upcoming shows here.