Tap into some of Fresno County's best local craft beers and cocktails by visiting the Downtown Fresno Brewery District. Located along Fulton Street between Inyo and Mono, the breweries in the district are all within walking distance of each other and are serving up hops with their own unique twists. 
Tioga Sequoia Brewing Company | IG: @tiogasequoia
Location: 745 Fulton Street, Fresno, CA 93721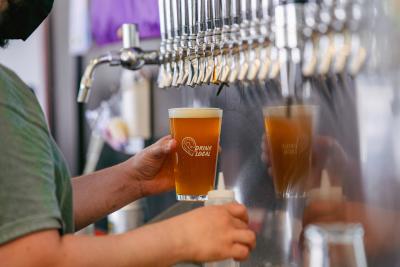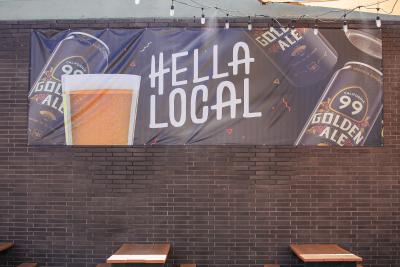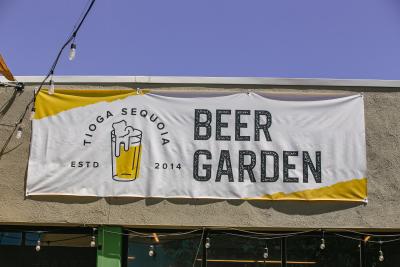 Stop by Tioga Sequoia Brewing Company for craft beer that pays homage to the Central Valley and Southern Sierra Nevada. Taste beers named after world-famous spots in our nearby national parks like the Half Dome California Wheat, which is made from wheat grown right in Fresno County. Other beers are full of Central California pride like the 99 Golden Ale. Try these brews by the glass or get a growler to share (or not to share). Tioga Sequoia hosts a variety of events including the beloved Tacos, Brews and Jams. You'll often find a local food truck parked in the garden as you enjoy a beer with a view of Chukchansi Park. 
Tioga Sequoia is open seven days a week. Click here for their hours. 

Half Dome, 99 Golden Ale, Firefall Red, Sugar Pine Porter
Location: 723 Fulton Street, Fresno, CA 93721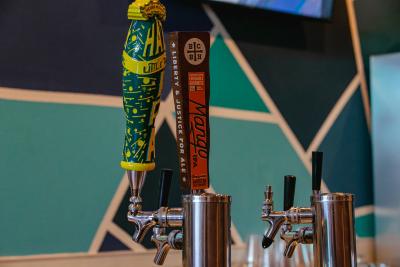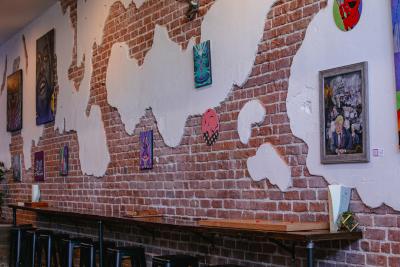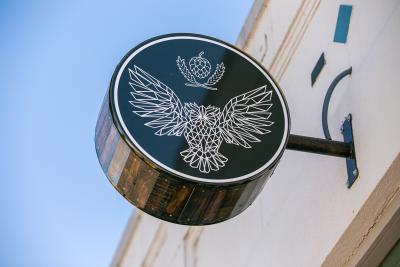 Down the street from Tioga Sequoia is the 411 Rec Room. It's currently the Brewery District's only tap house serving up craft beer and spirits from breweries worldwide. The menu is always changing and has a wide range of options. The tap house has an artsy vibe, decked out with artwork from local creators and a large chalkboard wall for people to leave messages. The Rec Room is also involved with Fresno's ArtHop, an event held each month where artists display and sell their work at locations across Downtown Fresno and the Tower District. 
The Rec Room is open Tuesday through Saturday. Click here for their hours.
Location: 721 Fulton Street, Fresno, CA 93721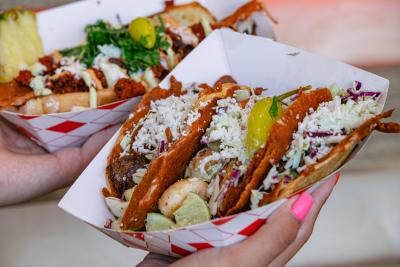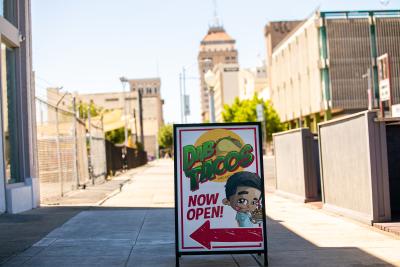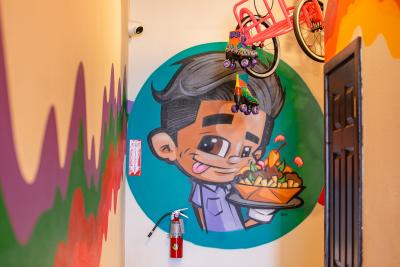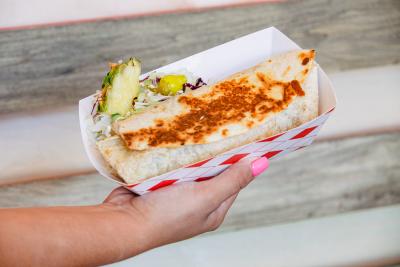 Food break! We're all about the beer and tacos power duo, and Dab Tacos takes it to the next level. They're the perfect stop for a bite to eat on your journey through the district. Not only do they serve incredible tacos, like their quesotaco that is literally oozing with cheese, but they call themselves the "Home of the Loaded Fry." Imagine crispy golden fries topped with melted cheese, meat, crema, guacamole and more—now open your eyes because it's being served right at Dab Tacos. You'll also find delicious tortas, burritos, quesadillas and more! 
Dab Tacos is open Tuesday through Saturday. Click here for their hours. 

QuesoTaco Plate, Premium Loaded Fry
Modernist Craft Cocktail Bar | IG: @modernistfresno
Location: 719 Fulton Street, Fresno, CA 93721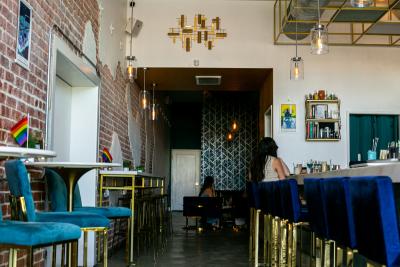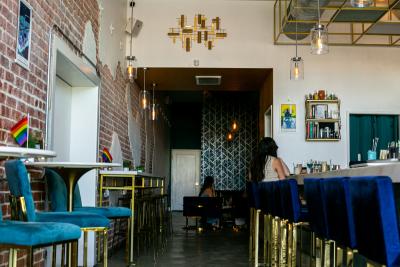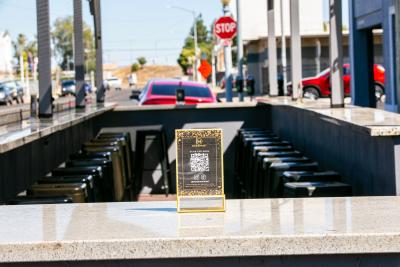 Shake things up at Modernist Craft Cocktail Bar, where bartenders are putting their spin on the classics and pouring up some new drinks like the Fres-Nopales Highball. Grab a seat inside where the interior is as beautiful as the colorful drinks or head out to the patio bar to get a view of Fulton Street. The bartenders also mix up non-alcoholic creations and have a special menu during Fresno ArtHop each month. 
Modernist is open Tuesday through Sunday. Click here for their hours. 

Daiquiri, Margarita, Spicy Margarita
Location: 712 Fulton Street, Fresno, CA 93721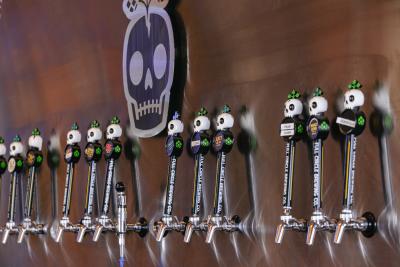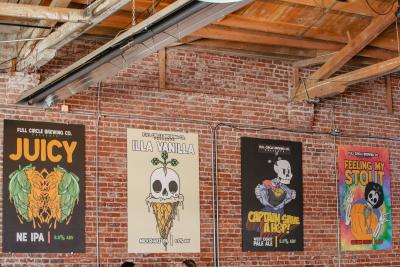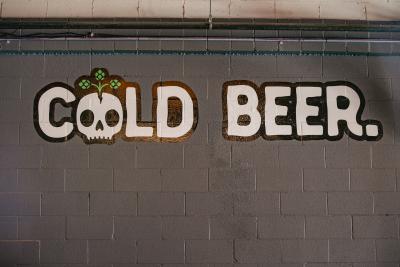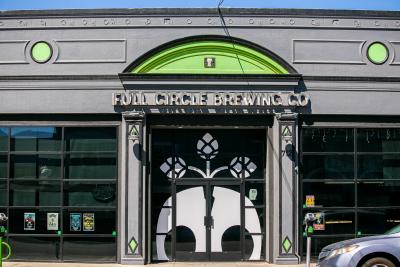 There are two things Full Circle Brewing Company knows: beer and entertainment. The folks at Full Circle are always down for a good time. They host several events and shows throughout the year, including open mic nights, dance parties and live performances. Full Circle brews their beers onsite at their brewery.  You can try one of their core beers like Juicy, a New England IPA, or their specialty beers, including a variety of milkshake IPAs like the Peaches 'N Cream Illa. There's an edgy vibe the minute you walk through the door, with the neon colors and of course, artwork featuring their skull mascot, Ernie!
Full Circle is open seven days a week. Click here for their hours. 

Literally all of their Pie of the Tiger sours