'Tis the season for Friendsgiving! If you're home for the holidays or looking to get out of preparing a second Thanksgiving meal, Fresno County is full of fun ways to reconnect and celebrate your friendships.
Make Memories Over a Meal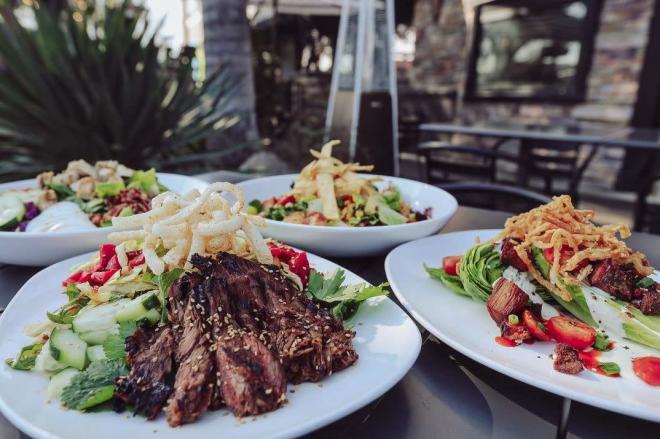 Opt for a classic dinner reunion with friends at any one of Fresno County's incredible restaurants! For a more casual gathering check out Colton's Social House in Clovis (the menu is crafted from locally sourced ingredients that pairs perfectly with their craft cocktails or beer on tap) or Phoenician Garden Mediterranean Bar and Grill (top-tier Mediterranean food served inside a cozy restaurant). If you're looking to splurge a bit, stop by Pismo's Coastal Grill in River Park (where you can taste a bit of Central Coast seafood right here in Fresno) or Trelio Food and Wine (where you'll find incredible Cal-Italian cuisine). Find more restaurants in Fresno County here.
Release Your Inner Kid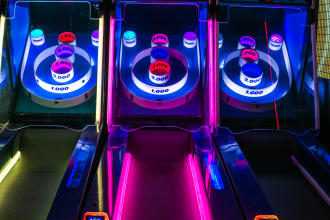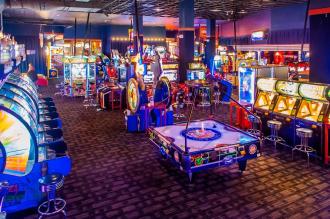 Who says Friendsgiving can only be celebrated with food and drinks? Compete in a game of mini-golf at Blackbeard's Family Entertainment in Fresno, hit the trampolines or laser tag course in No Surrender Adventure Park in Clovis or go see who reigns supreme in an arcade game tournament at Dave and Buster's in North Fresno. Try out something new and exciting by taking a rock climbing class at MetalMark Climbing to test your inner adventurer with your friends.
Get Outside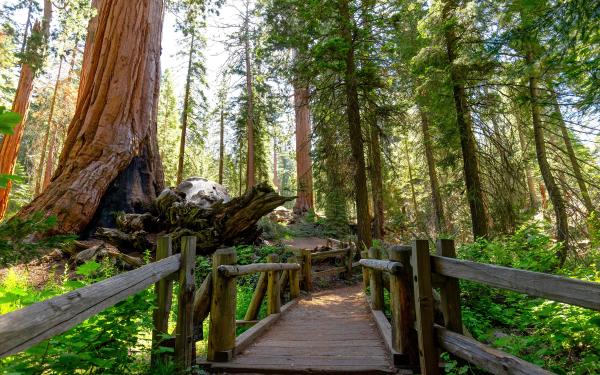 Walk off that Thanksgiving meal and enjoy the scenery of Fresno County. Head out to Woodward Park to be surrounded by fall foliage or walk along the Lewis S. Eaton Trail for a view of the San Joaquin River and the Sierra Nevada mountains. Drive up to Shaver Lake and hike along the Shaver Lake Trail (2.2 mi. easy trail), which gives you a stunning view of the lake. Visit one (or more) of the nearby national parks to see iconic landmarks such as El Capitan in Yosemite National Park, the giant sequoias in Sequoia National Park and get a peak at the Nation's Christmas Tree, the General Grant Tree, in Kings Canyon National Park. 
Visit a Local Beer Garden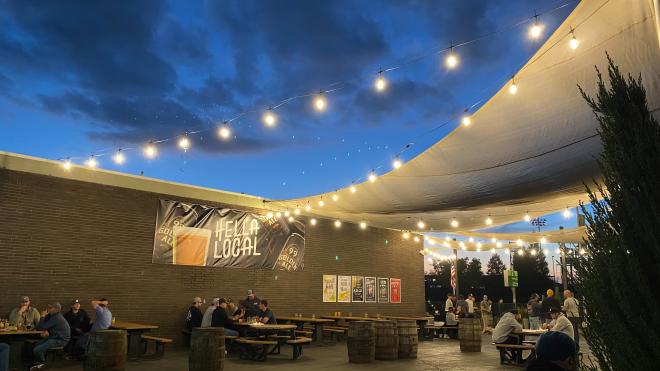 There's nothing better than hanging out with your besties in a beer garden! See what's on tap at any of Fresno and Clovis' many breweries. Share a growler at Crow & Wolf Brewing Company, where they have seasonal hops on tap like, Warrant, a boysenberry sour with cherry and cinnamon and, Morningstar, a red IPA brewed with Columbus, Simcoe, and Centennial hops. Take your pick of various craft beers on the tap wall at Blast & Brew in Old Town Clovis. Join in on Tioga-Sequoia Brewing Company's own Friendsgiving celebration on November 22 for their own autumnal craft beer line-up, 'Friends' trivia and grab dinner at the food trucks parked inside serving all sorts of warm comfort food. Click here for a full list of breweries in Fresno County. 
Wine Down with Friends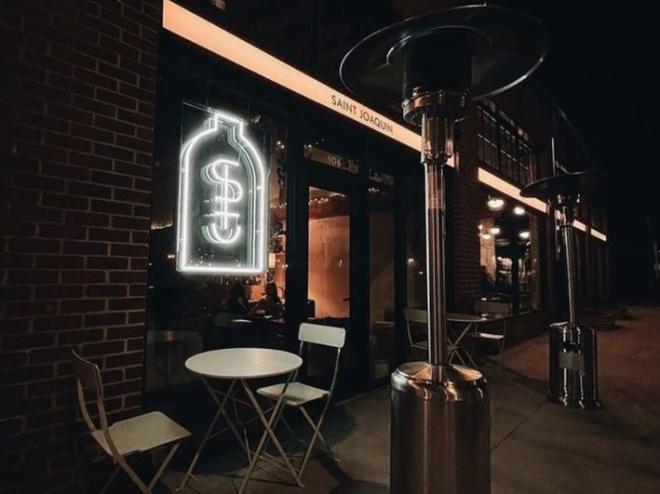 Wine down with friends at one of Fresno County's many wineries. Solitary Cellars Wine Company pours new wine flights monthly at their beautiful winery off Friant Road. Take a tour of the winery along with a tasting, or open a bottle of wine out in the Grassy Knoll (a community grass area). Most wineries are open in the afternoon, perfect if you're looking to start your Friendsgiving celebration early! For evening wine time, stop by the Saint Joaquin, a wine bar located in Downtown Fresno. The bar is open until 11 pm and pours a selection of natural wines. Its cozy ambiance is great for catching up with friends! See a full list of wineries in Fresno County here. 
Grab a Drink at a Local Cocktail Bar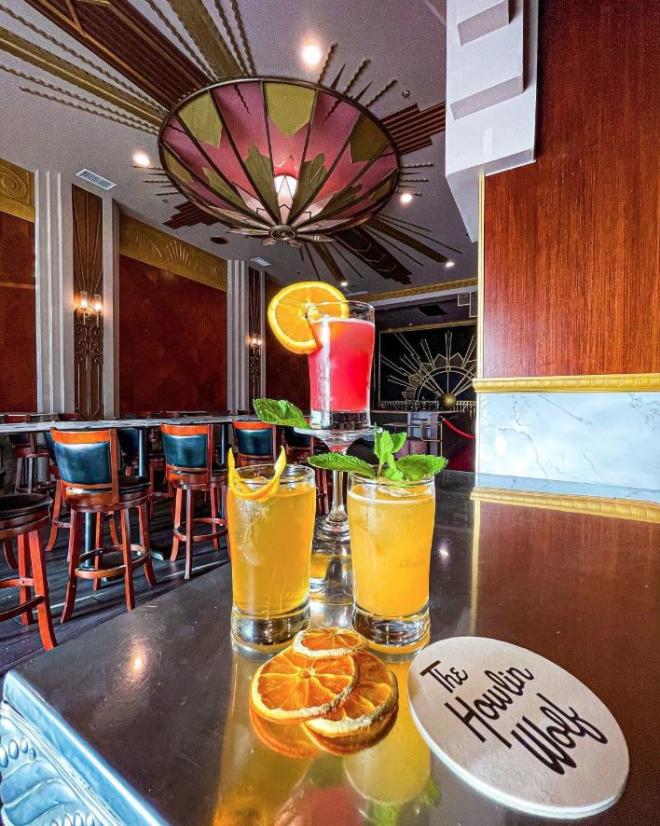 Mix up Friendsgiving with chats over craft cocktails! Gather to enjoy a view of Downtown Fresno and tasty cocktails at Quail State. The rooftop bar and restaurant inside the Pacific Southwest Building has brought back their Irish Coffee, the perfect way to warm up on a fall night. Be sure to check out their dinner menu with their latest farm-to-fork creations. Or take your crew to the Howlin Wolf, an art deco-inspired craft cocktail bar in the Tower District, for one of their signature drinks or a classic cocktail. The bar has a bold, retro style with a relaxed atmosphere—a great, unique place to meet up with friends! Check out more of Fresno County's bars here.
Graze with Your Faves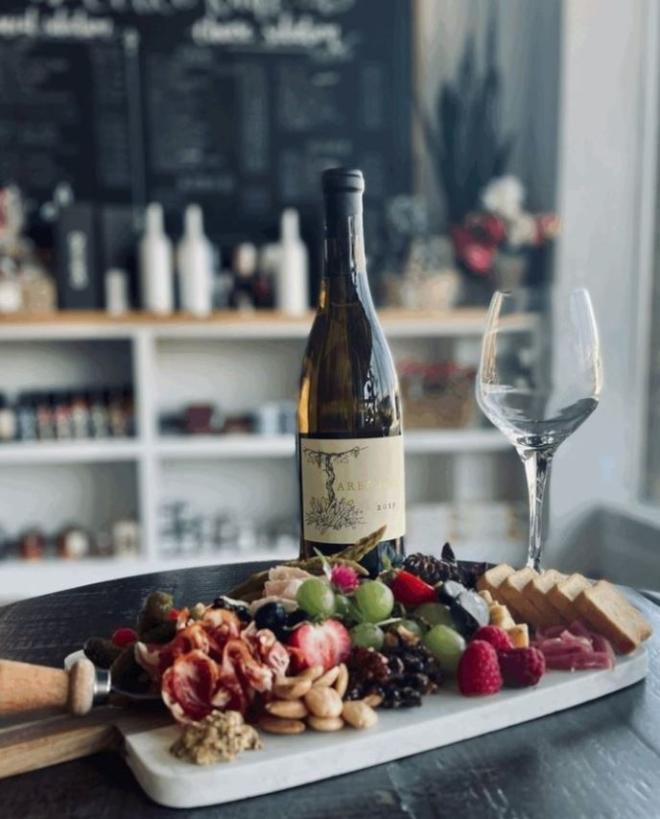 Graze a charcuterie board of dreams while sipping on a selection of domestic and imported wines at Cork and Knife located in Old Town Clovis. The shop has an inviting atmosphere—a great setting for a group of friends. In addition to cheese and meats, Cork and Knife offer other small bites to pair with your tastings, all for a reasonable price! Stop by Fig and Honey Lavish Grazing to pick up grab-and-go charcuterie kit. You can sit inside their cute shop in Downtown Fresno or take your box to-go for a picnic in Woodward Park.