Whether you're a seasoned BBQ enthusiast or simply on the hunt for a delicious meal, Fresno County's barbecue scene offers an array of flavors and techniques that will leave your taste buds singing. From tender, slow-smoked meats to savory homemade sauces, prepare to feast on some unforgettable barbecue experiences. Here are some of the best places to find barbecue in Fresno County: 
Location: 2700 Clovis Ave, Clovis, CA 93612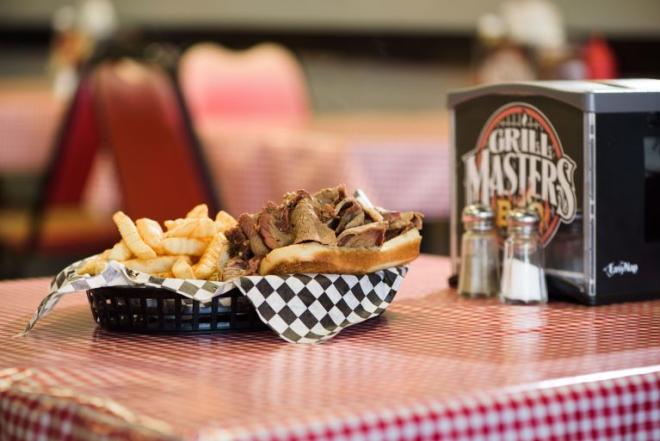 Grill Masters is a favorite in Clovis and home to the Mini Matty Burger, filled with bacon, tri tip, sirloin and secret sauce! You'll smell the grills as you pull up, and once inside you'll be greeted by a friendly staff. Grill Masters is known for their burgers and tri tip, and they offer delicious side dishes like potato salad, beans and rice pilaf. Stop by for breakfast to try one of their breakfast burritos, packed with plenty of meat! 
Location: 4588 E Shields Ave, Fresno, CA 93726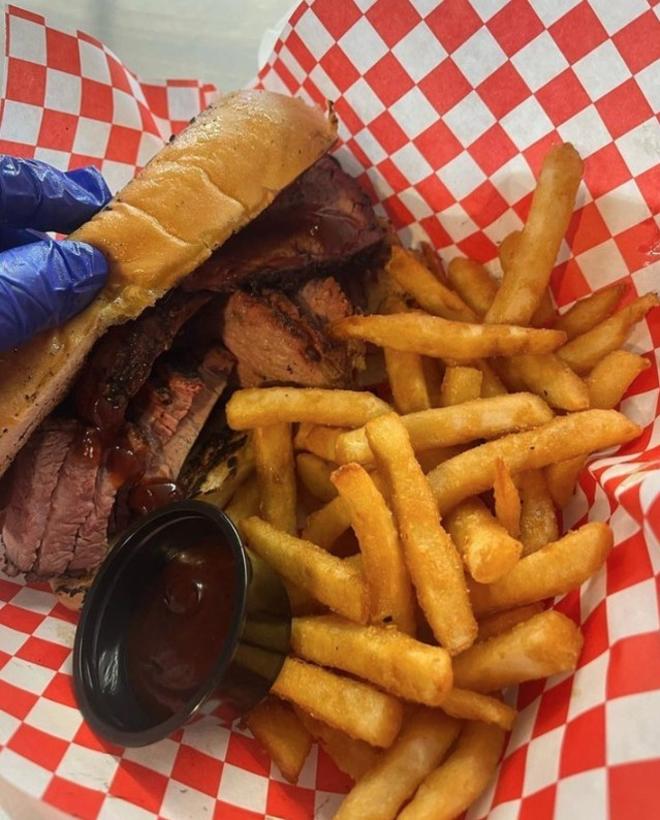 Inside a Valero gas station along Shields Avenue in Fresno, you'll discover The Hot Box BBQ. With their own takes on barbecue classics, like their loaded BBQ fries or a baked potato stuffed with tri tip, this place is a mouthwatering culinary adventure. You can also opt for the classic barbecue plate with your choice of ribs, tri tip, pulled pork, hot links or chicken. Their sides include garlic mashed potatoes, smoked corn, beans or rice pilaf. 
Location: 2686 N Clovis Ave #101, Fresno, CA 93727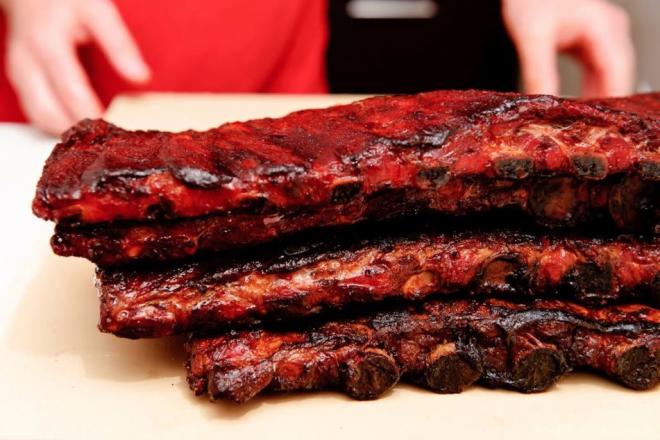 Maw n' Paw BBQ in Clovis is home to some of the best barbecue in Fresno County. This family-owned restaurant shares their recipes for delicious slow-cooked meats and tasty homemade sauces with the community. Try their smoked brisket or hot pastrami, and get all the fixings such as the coleslaw, BBQ beans or rice pilaf. Maw n' Paw offers several sauces to satisfy your taste buds, whether you're looking for sweet, spicy or smoky sauces. They also offer these sauces for purchase. True sauce aficionados are challenged to take on the NuclearQ Sauce Challenge, a sandwich topped with Maw n' Paw's fiery NuclearQ sauce. Winners take home all the bragging rights! 
Location: 2429 E McKinley Ave, Fresno, CA 93703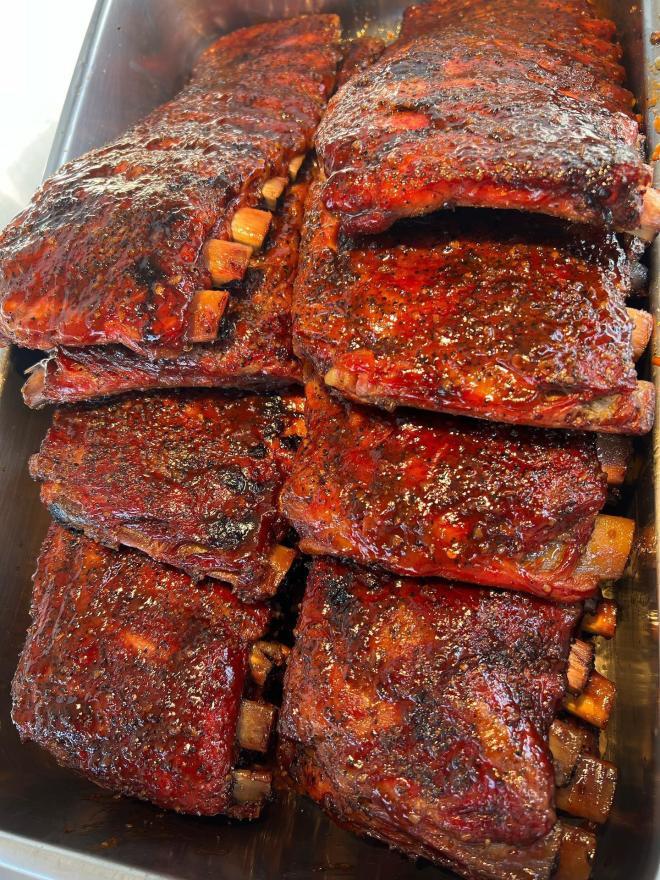 MEGA Texas BBQ is a local favorite in Fresno County, and it's easy to see why. They've been voted the top barbecue place for the annual Best of Central California awards. Their menu includes barbecue plates including their ribs, tri tip or pork belly, all of which are tender and packed with flavor. You can also get loaded potatoes topped with meat, mac and cheese bowls with barbecue trims mixed in, and delicious sandwiches -- some are even loaded with mac and cheese. Locals LOVE MEGA Texas BBQ and demand is high, so be sure to go early to get your plate before they sell out! 
Location:  628 O St, Sanger, CA 93657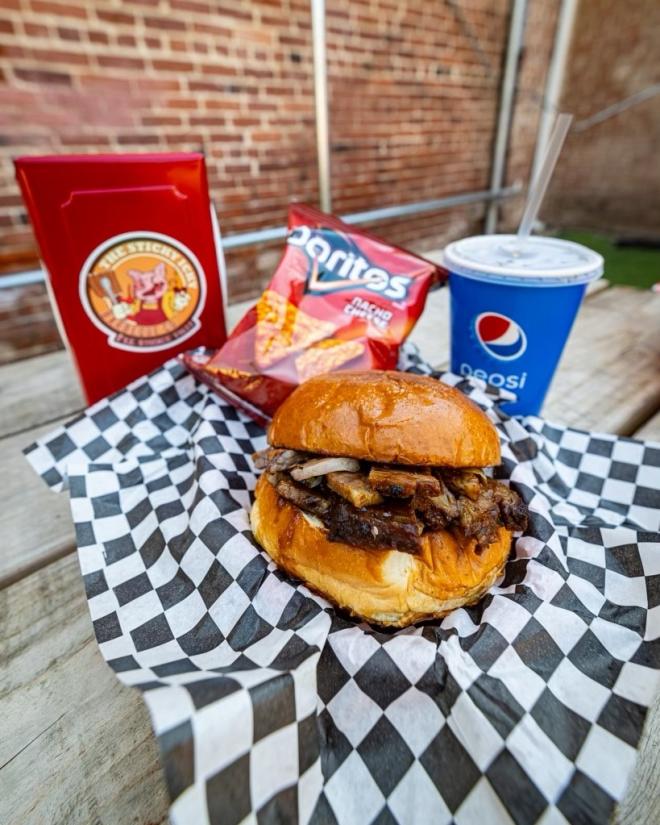 If you're headed toward Kings Canyon National Park, stop for lunch in Sanger at this local barbecue favorite. The Sticky Icky Barbecue Co. offers barbecue with an Eastern Mediterranean twist! Get a traditional barbecue plates or sandwiches made with tri tip, brisket and pulled pork or tried their kabobs or delicious lamb ribs. Sides include everything from chili beans and tater tots to deep fried green beans and babaganush. 
Location: 8042 N Blackstone Ave, Fresno, CA 93720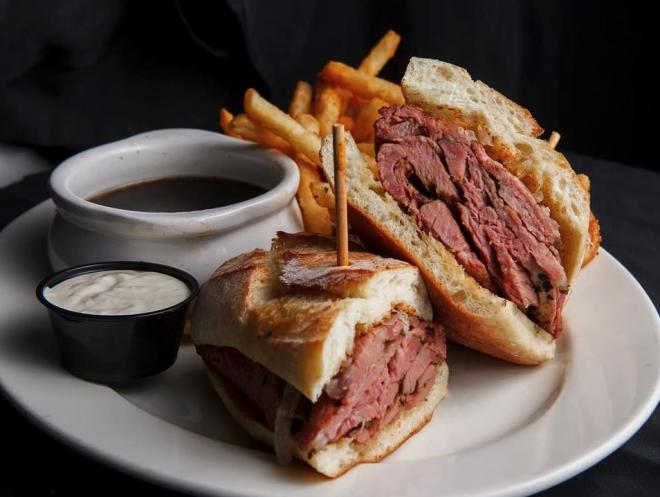 Take a bite out of the best California-style BBQ in Fresno County. Westwoods BBQ offers all your favorites such as pulled pork, tri tip and juicy burgers, as well as delicious sides and starters. Try their pit brisket nachos or homemade jalapeno corn bread with honey butter. Westwoods BBQ is located in the River Park area and is a great place to stop for lunch or dinner after a full day of shopping!