New branding for Visit Fresno County aims to boost community pride, tourism and visitor spending
A refreshingly real look and tone is coming to tourism in Fresno County. The Fresno/Clovis Convention & Visitors Bureau is entering a new era of branding, fully embracing its dba, Visit Fresno County. The non-profit destination marketing organization has worked the last few months with a Utah-based marketing agency to develop the new brand: one that aims to boost tourism, visitor spending and local pride in Fresno County.
"We're excited to share this new voice with our community and the visitors coming into Fresno County," said Visit Fresno County President & CEO, Lisa Oliveira. "Visit Fresno County is a resource for the community and for the visitors exploring this beautiful place we call home. We're entering this new chapter with a refreshed attitude that the community can take deep pride in, and that will continue to generate growth in Fresno County."
The attitude adjustment went into full effect November 1, 2023, with a new logo and elevated advertising messaging that establishes Fresno County as place where being real is more endearing than pretending to be perfect. The county that holds the fifth largest city in the state is home to real people and experiences that don't need to compete with other large cities in California. Advertising campaigns will launch in various locations across the world.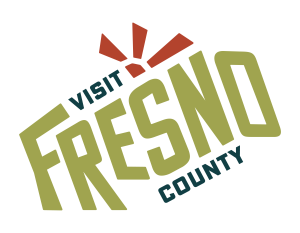 More updates to the organization's website and mobile app will go live by the end of the year. Visitors and locals can still expect to find upcoming events on the community event calendar as well as things to do, places to stay and local dining options on both platforms and via Visit Fresno County's social media accounts. 
The launch coincides with the kick-off of the holiday season in Fresno County, and as tourism and travel continue to accelerate in the region. Travelers brought in $1.3 billion to Fresno County in 2022, with significant increases in air transportation spending and retail sales.
For more information, go to https://www.visitfresnocounty.org/ or follow us on social media.