March is Women's History Month and what better way to celebrate the wonderful and hardworking women around us than to highlight some of the women-owned businesses in Fresno County! 
Location: 1099 E Champlain Drive Ste A - 1257, Fresno, CA 93720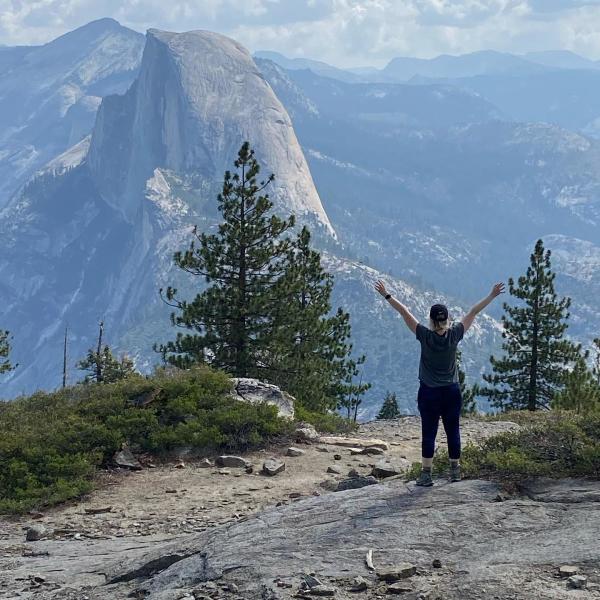 Authentic Adventures offers small group tours through all the national parks in Central California. What started as a way to help others, has grown into a full-time business. "Fresno County is probably California's best kept secret," says owner Alexis Newlin. "The abundance of outdoor recreation opportunities alone are overwhelming." Newlin wants to make the outdoors accessible for all and provides guided tours and transportation. 
Click here for information on how to book a tour.
Location: 8358 S Alta Avenue, Reedley, CA 93654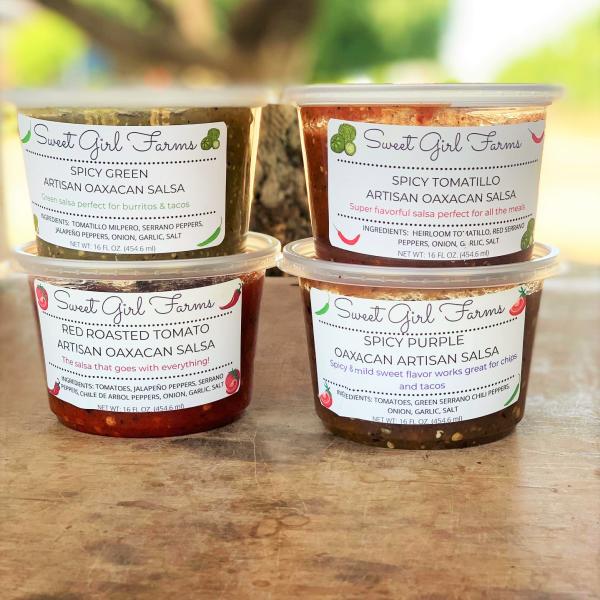 Support a local farmer all while supporting women in agriculture at Sweet Girl Farms! Owner Liset Garcia used farming to get back on her feet after she was involved in an accident in 2019. "I had no business plan to make this my livelihood," she said. "However, when the pandemic hit in March 2022, the need for local produce exponentially grew and Sweet Girl Farms popped off without a local community and slowly beyond to our country, region, state and nationwide." Try one of her delicious produce or pick flowers (when in season) for yourself or someone special, or purchase homemade honey, salsa and more! 
Click here for the farm stand hours. 
Location: 756 Pollasky Avenue, Clovis, CA 93612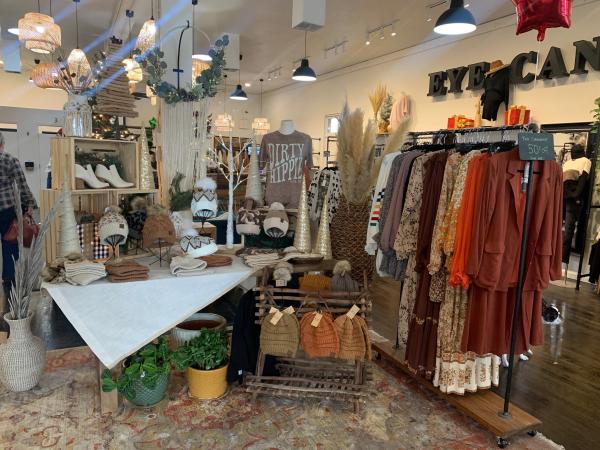 Shop Eye Candy Fashion Boutique for all your fashion needs! The boutique started in 2011 as a mobile shop. "We took a catering van and turned it on its head, adding clothing racks, jewelry displays and even a dressing room!" said owner Stacy Dewall. After having a booth at several farmers markets and fairs, she eventually opened a storefront. You can find all the trendiest clothing pieces and accessories for an affordable price. You can also find their upcycle clothing brand, Dirty Hippie. This brand features an artisan run co-op featuring Basilwood Farms, BohoxMomo, Little Valley Goods and Pickled Pig Creations. Dirty Hippie takes pre-loved jackets, flannels and jeans and gives them new life, adding homemade patches, funky fabrics and more. Check out the boutique and co-op's Instagram to shop and see their upcoming workshops. 
Click here for their store hours. 
Location: 497 Clovis Avenue Suite 202, Clovis, CA 93611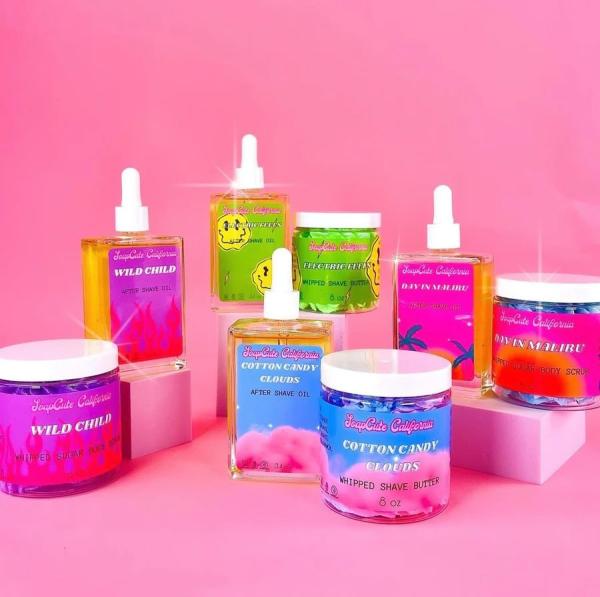 You'll find all the essentials to relax and rejuvenate at SoapCute California! The owner started her business in January 2020 making products she felt good using. She eventually shared her creations with the community through a website. SoapCute California located in Clovis is bath and body shop, most known for their bath bombs and bath dust. All products are 100% handmade in Fresno. The owner says she loves Fresno County's diverse community and how it brings people of all ages and backgrounds together through self-care. 
Click here for their store hours.
Location: 520 Clovis Avenue, Clovis, CA 93612
Peyton's Attic is a women's clothing store located in Old Town Clovis! The shop started in 2018 as a traveling boutique. Where it's date night, girls night out or an evening in with your closest friends, you can find your perfect outfit here. The owner says she and her family love helping the community and supporting small businesses. "I love the small town feel and the wonderful customers I have met over the past 8 years of being in business. It feels like family and I appreciate that community that we have," she said. 
Click here for their store hours. 
Location: 1501 Draper Street, Kingsburg, CA 93631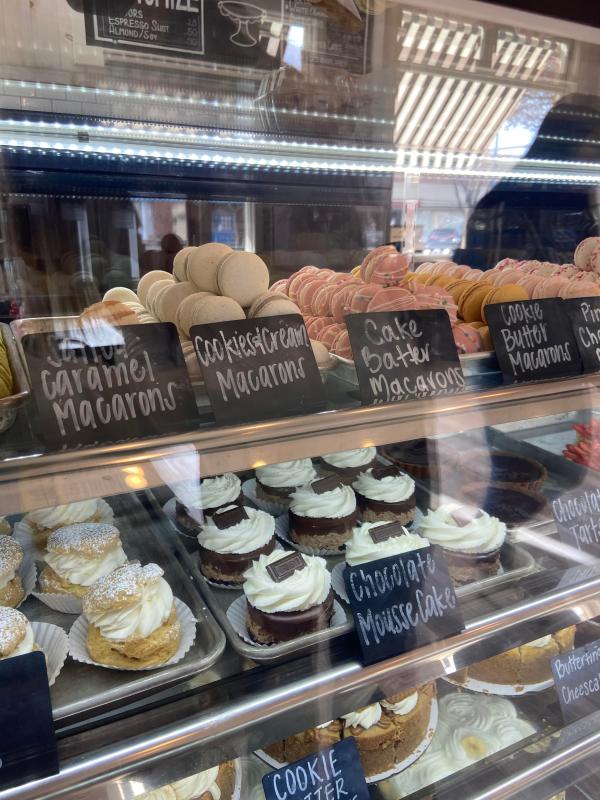 Satisfy your sweet tooth with Bella Bakery! You'll find sweet treats like cupcakes, cake pops, macarons, cookies and more! Stop in to pick up a delicious treat and take a stroll through Downtown Kingsburg. 
Click here for their shop hours.
Location: 635 Herndon Avenue Ste 200, Clovis, CA 93612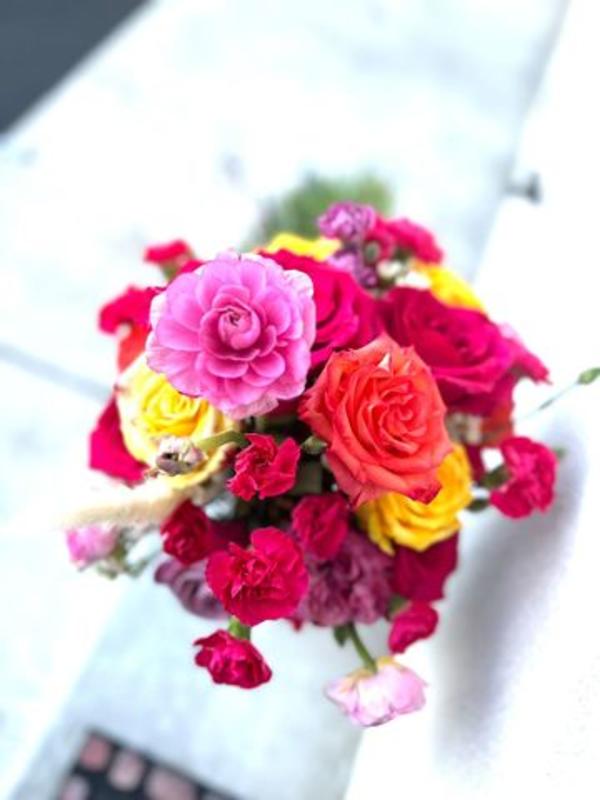 Celebrate springtime in Fresno County by stopping in at Buckin' Blooms in Clovis. The shop has been open since May 2021 and offers floral arrangements and a boutique with candles and other unique items. The owner is self-taught and ensures each bouquet that leaves her shop is custom-made. Stop by the floral shop in Clovis!