Fresno County is the #1 ag producing county in the nation, and you'll always find fresh produce when you visit. Summers get a little bit sweeter as berries, watermelon, peaches and more are in season. These are some of the farmers markets you should check out while you're here! 
Vineyard Farmers Market | @vineyardfarmersmarket
Location: 100 West Shaw Avenue, Fresno, CA 93704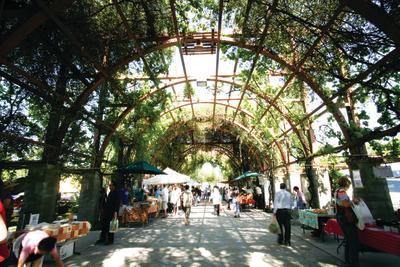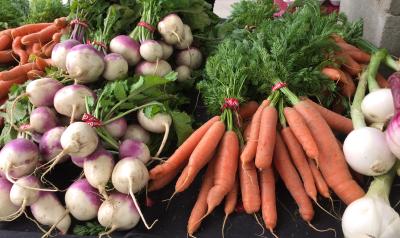 Tucked into an oasis of greenery off one of Fresno's main streets, you'll feel like you're in a produce paradise when you visit the Vineyard Farmers Market. Twice a week, year-round, you can find fresh fruits, vegetables and other goods made from locally grown ingredients. Arches with twisted vines stand over the vendor tables, giving shade and an enchanted vibe. 
Market Hours: Wednesdays from 3 pm to 6 pm; Saturdays from 7 am to 12 pm
River Park Farmers Market | @riverparkfarmersmarket
Location: 220 E Paseo del Centro, Fresno, CA 93720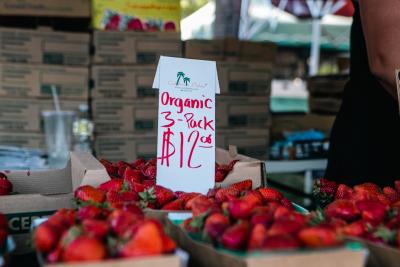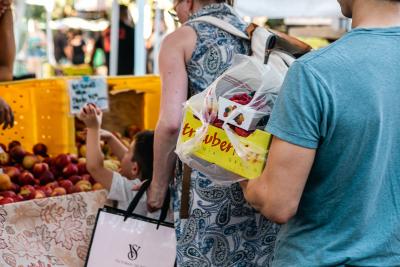 The River Park Farmers Market is open twice a week, and held in one of Fresno's biggest shopping centers. Visitors can pick up fresh produce, artisan goods or even try food from a local taco truck parked along the street. 
Market Hours: Tuesdays from 5 pm to 9 pm; Saturdays from 11 am to 3 pm
Market on Kern | @marketonkern
Location: 2325 Kern Street, Fresno, CA 93721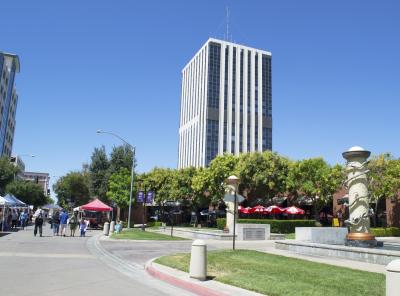 The Market on Kern is the perfect lunch time getaway in Downtown Fresno outside the Convention Center. In addition to local produce, vendors at the market sell artisan items, including clothing and artwork. 
Market Hours: Wednesdays from 10 am to 1 pm
Old Town Clovis Farmers Market | @old_town_clovis
Location: 433 Pollasky Avenue, Clovis, CA 93612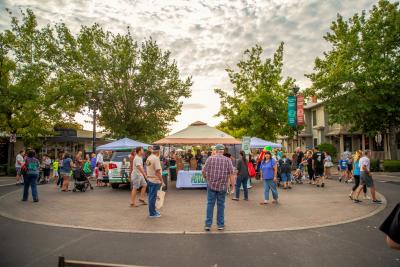 Whether you're looking for some Friday night fun or an early Saturday morning shop, growers set up their stands at the Old Town Clovis Farmers Market each week to sell their produce. Shop for tasty treats from local food vendors while listening to live performances from a new artist every week. 
Market Hours: Fridays (Summer Only) from 5:30 pm to 8 pm; Saturdays from 9 am to 11:30 am
Click here for a full list of farmers markets in Fresno County.